Slated for two nights at Brooklyn Bowl, the 9-piece Staten Island based Budos Band played to a small but excited crowd on Friday, April 1. Initially known for their instrumental funk and soul sound, The Budos Band has evolved into a darker and more psychedelic rock band. 
This was evidenced on Friday night throughout their frenetic performance.  Drum, bass guitar, and percussion beats were deep and the organ bellowed. The horn section blared a noisy sound while lead guitarist Thomas Brenneck chaotically worked his way around the stage with his guitar in perpetual motion; at one point he even wedged the head of his guitar between two amps to distort its sound.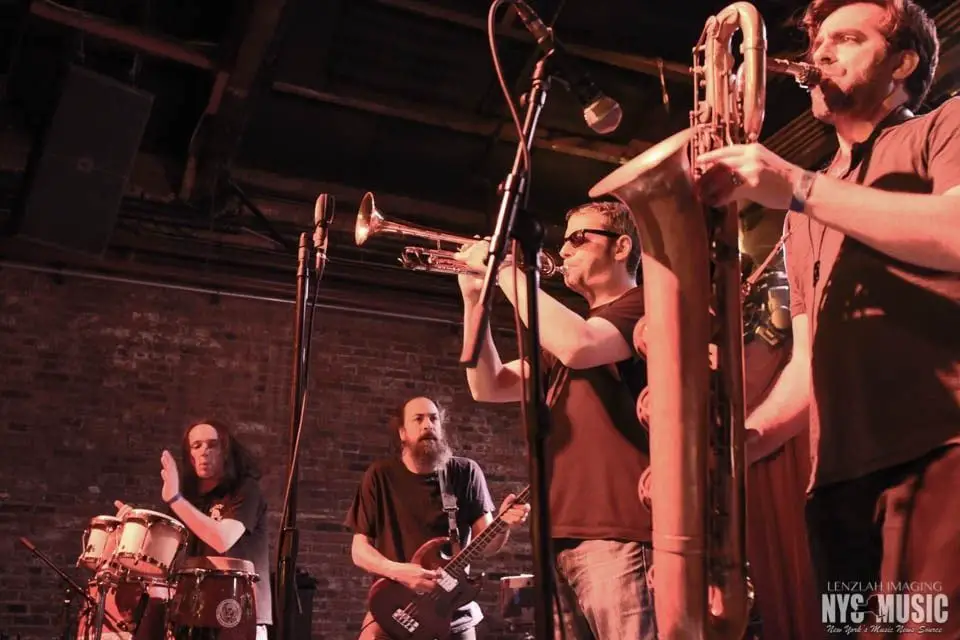 The Budos Band is certainly unique – soulful afro-beats shaken and stirred with psychedelic hard rock. I had expected to experience a relaxed show with funky beats, but instead was greeted with an unconventional loud, frenzied night of music.  The new sound of The Budos Band is upon us. Their fifth album, Burnt Offering, was recorded in Brooklyn and released in 2014 on Daptone Records.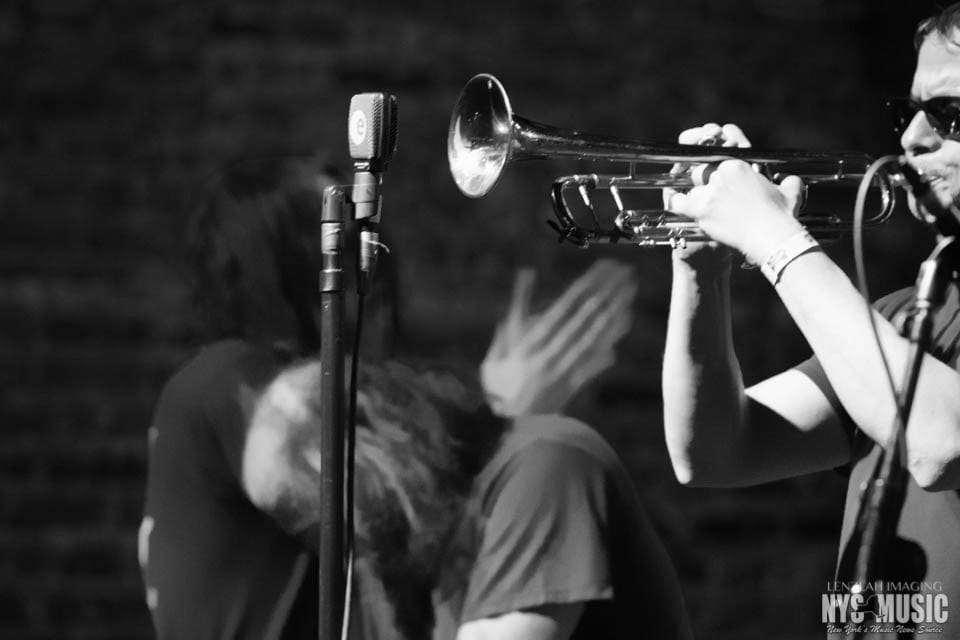 The Budos Band:
Jared Tankel – baritone saxophone
Thomas Brenneck – electric guitar
John Carbonella Jr. – congas, drums
Mike Deller – organ
Daniel Foder – bass guitar
Andrew Greene – trumpet
Rob Lombardo – bongos, congas
Brian Profilio – drums
Dame Rodriguez – percussion