'Even Now', some forty years later, Barry Manilow can still sell out a venue. As patrons filed in to the Turning Stone Event Center last Friday evening, the diverse mix of attendees demonstrated his reach musically.  Whether it was the sequin gowned grandma out for a night of dancing along to the big band medleys,  the middle aged school girl who had that 70's crush and played all his 45's at slumber parties, or today's millennials who perhaps heard his music through social media, this crowd was ready to become a part of history as Barry Manilow performed One Last Time.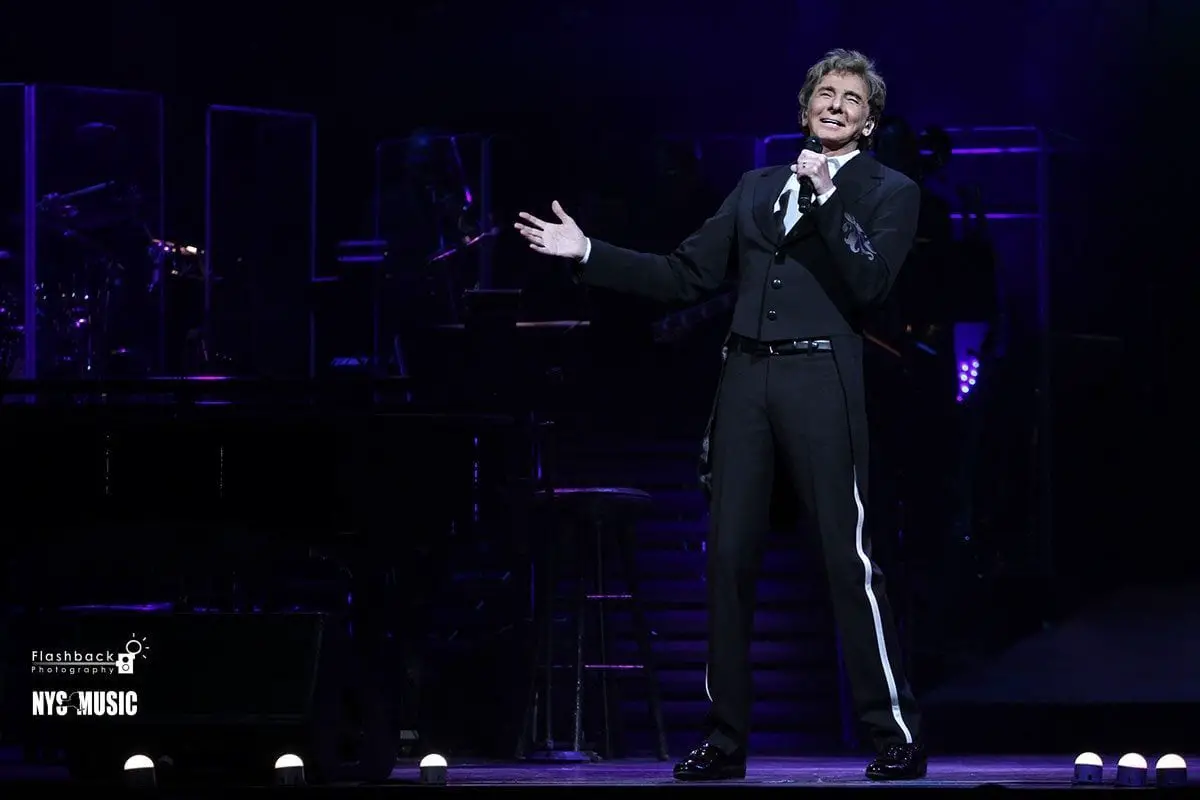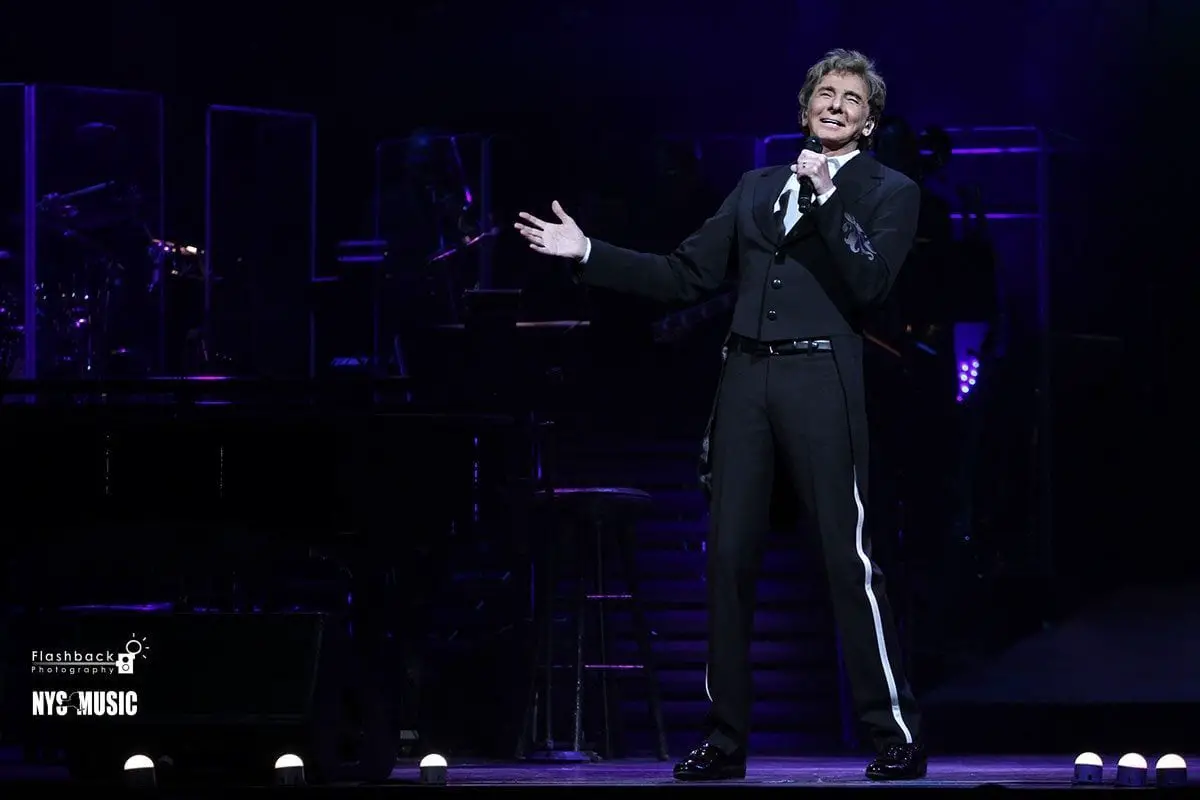 Opening the evening for the musical legend was the amazing Dave Koz, a dynamic and energetic saxophonist who's musical talent jump started this crowd for the evening.  Joined onstage by his equally talented band, these musicians brought the sounds of the seventies to Central New York.  His ability to transcend vocalized music to a smooth jazzy saxy rendition, got the crowds toes tapping.  His instrumental of today's hit "Let It Go" from the Disney movie, Frozen would make his nieces proud, after all they were the inspiration for this rendition.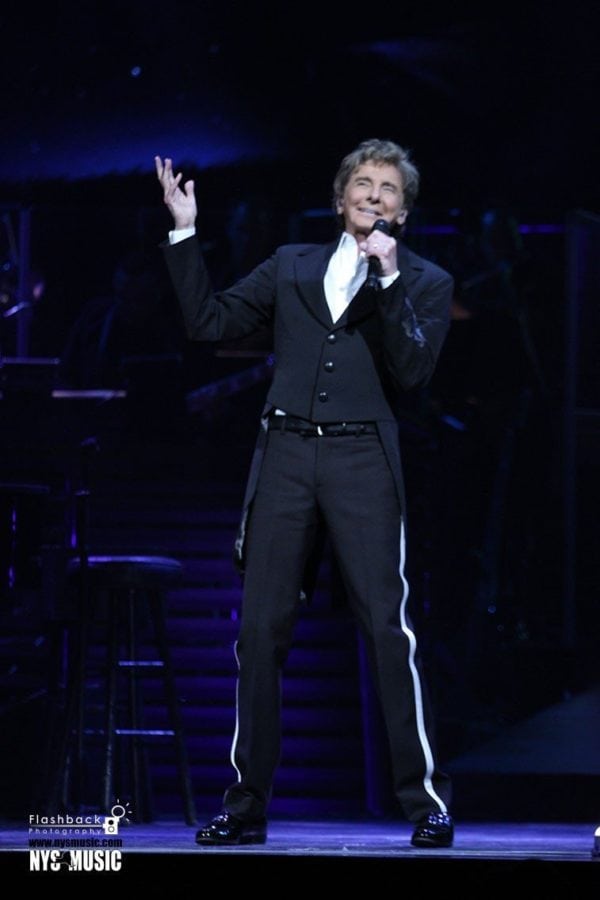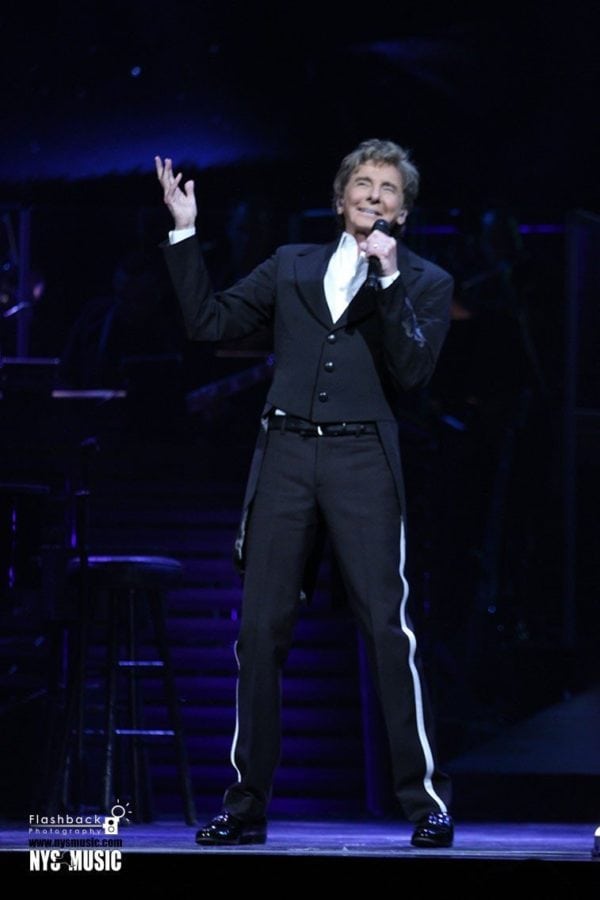 By the time the lights came back up and Barry Manilow took the stage, this crowd was pumped.  It was refreshing to see this packed venue up out of their seats waving their arms and glow sticks in the air as he belted out his opening number, 'It's A Miracle'. Thanking all those in attendance at the Turning Stone Event Center for his One Last Time tour , he told the sold out show goers that he's so lucky to have had such an amazing career.   Pulling one lucky lady up on stage for a slow dance to "Could It Be Magic" he serenaded her and asked how long she had been a fan.  Claiming to be a fan for numerous years since the early 2000's, he joked that it's okay because  "..for those of you who may not know, I was the Justin Bieber of the 70's. Just ask your moms." And it was true.  No matter what you were listening to back then, a jingle on tv about Band-Aids or the famous State Farm  'like a good neighbor' ad, music that accompanied films and television, music produced for such artists as Bette Midler, Donna Summer, and/or Dionne Warwick, hosting his own television specials, or tuning in every Saturday morning to American Bandstand as he sang the opening number for Dick Clark's entrance, Barry Manilow was the Beiber of the 70's. I'm one mom that will attest to that statement.  Everything he touched turned to gold and went to number one.  With a trifecta of awards from the Grammy's, Emmy's, and Tony's, he was and still is one of the ultimate musical performers, song writers, composers of our generation.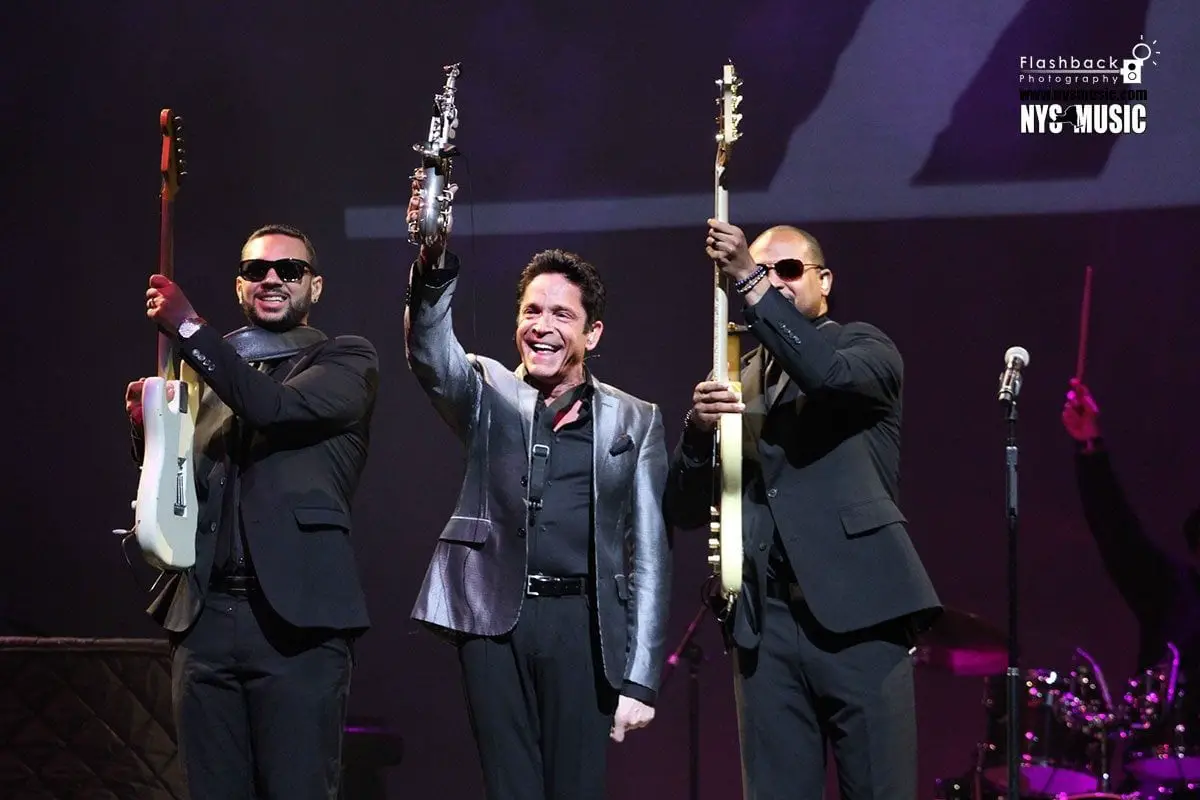 Let's talk about that voice.  That beautiful voice was just as clear and strong as it was in the beginning, as he belted out hit after hit after hit Friday night hitting every single note spot on.  Manilow's personality shone too through as he spoke with the audience.  Growing up in Brooklyn and attending one of the country's most dangerous high schools, he claimed he had two choices, gangs or music.  He thanked the orchestra teachers for offering him the choice of music, because "…can you imagine me in a gang?" His wit, his charm, and his humanitarianism shone through.  Sharing information on how the audience can help out others like Manilow, he described The Manilow Music Project, a non profit agency he began to help refurbish donated instruments to hand out to children in schools.  Explaining how this is usually the first programs cut in funding, he advocates nationwide to help keep music in schools and urged everyone to donate their unused instruments to the Turning Stone to be given to the students at local schools.
Still recording, Manilow shared a number from his recent Grammy nominated album "Dream Duets."  With the help of technology, Manilow sang a duet of "Zing! Went The Strings of My Heart" with the one and only Judy Garland.  This spectacular number is one of many on the album in which he sings together with the late and great artists that touched his heart over the years.  Losing to Tony Bennett at the Grammys, he joked he was okay with it as "everyone looses to Tony Bennett. When I'm 90 I expect everyone to loose to me."
As the chorus of  "Weekend in New England" began, the crowded cheered and stomped as though they were at a rock show waiting for their encore.  Once again his humor preceded his song "I Made It Through The Rain" claiming he's been touring since 1904, and this will be his final tour.  Was quick to note that this is not his final recording or in residence performances, but the final on the road shows he plans to do.
Prior to singing "Mandy", he shared that this is the 40th anniversary of it's release.  Suddenly feeling old, I was also surprised to learn that many of his songs were actual cover songs that he made famous on the charts during the 70's and 80's.  With a setlist of more than 30 hits songs for the evening, he made certain to share all the crowd favorites including several in the most spectacular medley of 14 hits, beginning with "One Voice" and finishing up with the medley with "I Write The Songs." Throughout the entire evening, one got a feeling they were at a rock show as audience members stood singing and dancing along and stomping their feet for more. Who knew grandma had it in her. The crowd was as dynamic as the performers.
As the final song began in the medley, Manilow was joined on stage by local Rome Free Academy students from the A Cappella group Fermata Nowhere.  Asked to join him for the last three numbers, these amazingly talented students donned their red choir gowns, and took to the stage where they backed up one of the most legendary singers of all times.  Learning the choregraphy that day upon arrival, the students personalities and talent shone through and capped off the evening. As streamers flew through the air, they free style danced along with Manilow to "Copacabana", and finished the night off with a huge shout out from the legend himself as they sang "It's A Miracle".    Speaking with the students afterwards, the experience was life changing for them.  Documenting this experience in a series of videos to be aired in the next few weeks, students were beyond excited. I wouldn't be surprised to see one or more of these amazing students one day on stage performing as the crowds chanted, waved their arms and glow sticks, and cheered for them.
History was made Friday, March 18, 2016 at The Turning Stone Event Center, as those lucky attendees were able to share Barry Manilow's final tour with him that evening. Only playing a limited number of venues, those who were able to take in this last tour were treated to a musical experience of greatness, not overshadowed by pomp and circumstance, but just truly great musical talent "One Last Time."
Set List: It's a Miracle, Daybreak, Somewhere in the Night, Can't Smile Without You, Looks Like We Made It, Could It Be Magic, Brooklyn Blues, I Am Your Child, Even Now, Zing! Went the Strings of My Heart (James F. Hanley cover) (duet with Judy Garland video), Weekend in New England, Let's Hang On! (The Four Seasons cover), I Made It Through the Rain, Mandy (Scott English cover), Medley: One Voice, The Old Songs, Bandstand Boogie, Jump Shout Boogie, New York City Rhythm, Some Kind of Friend, Read 'em and Weep, Ships,Somewhere Down the Road,This One's for You, Tryin' to Get the Feeling Again, Ready to Take a Chance Again, and Daybreak, I Write the Songs (Bruce Johnston cover), Copacabana (At the Copa)
Encore: It's a Miracle