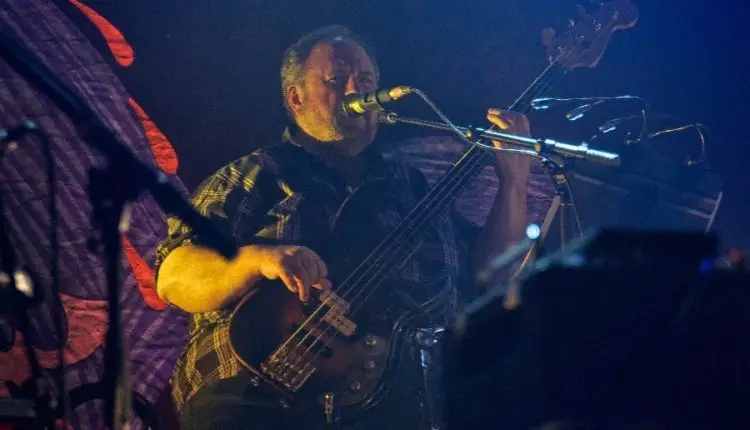 Catch the Bass: Saratoga-Based Bassist Tony Markellis Plays Around the Country This Fall
While a wider audience will recognize his regular gig with the Trey Anastasio Band, Saratoga Springs bassist Tony Markellis enjoys fielding his talent in the local music community.
Aside from TAB, Tony plays with a range of musicians and groups throughout the Upstate New York area. This fall he will make plenty of appearances throughout Saratoga Springs and around the Capitol District in addition to touring with the Trey Anastasio Band, which will make two New York appearances at the newly reopened Kings Theater in Brooklyn.
Full Tony Markellis Fall Dates
Friday 9/18: Jo Henley Acoustic Trio – Café Nola, Schenectady, NY (6:30)
Saturday 9/19: Michael Jerling Trio – Caffè Lena, Saratoga Springs, NY (7)
Tuesday 9/22: Dead Set – Club Metronome, Burlington, VT (10:30 PM)
Wednesday 9/23: Sam Whedon & Friends – Mouzon House, Saratoga Springs, NY (7)
Friday 9/25: Bob Warren – Wiawaka, Lake George, NY (6 PM)
Sunday 9/27: TBA
Tuesday 9/29: Dead Set – Club Metronome, Burlington, VT (10:30 PM)
Wednesday 9/30: Jo Henley Acoustic Trio – Mouzon House, Saratoga Springs, NY (7)
Wednesday 10/7: Sam Whedon & Friends – Mouzon House, Saratoga Springs, NY (7)
Saturday 10/10: Brass & Blues – The Morgan, Glens Falls, NY (6-9)
Friday 10/16: TAB – Kings Theater, Brooklyn, NY (7)
Saturday 10/17: TAB – Kings Theater, Brooklyn, NY (7)
Thursday 10/22: Dead2Me – Gaffney's, Saratoga Springs, NY(9)
Friday 10/23: Street Corner Holler – One Caroline Street, Saratoga Springs, NY (9)
Friday 10/30: TAB – Brooklyn Bowl, Las Vegas, NV (9)
Saturday 10/31: TAB – Brooklyn Bowl, Las Vegas, NV (9)
Sunday 11/1: TAB – House of Blues, San Diego, CA (7:30)
Wednesday 11/4: TAB – Wiltern Theater, Los Angeles, CA (9)
Friday 11/6: TAB – Fox Theater, Oakland, CA (7:30)
Saturday 11/7: TAB – Fox Theater, Oakland, CA (7:30)
Monday 11/9: TAB – Crystal Ballroom, Portland, OR (7:30)
Tuesday 11/10: TAB – Showbox SODO, Seattle, WA (7)
Thursday 11/12: TAB – The Depot, Salt Lake City, UT (7:30)
Friday 11/13: TAB – The Fillmore, Denver, CO (8:00)
Saturday 11/14: TAB – The Fillmore, Denver, CO (8:00)
Friday 11/20: TBA
Saturday 11/21: Jeanne O'Connor & the New Standard – One Caroline Bistro, Saratoga Springs, NY (9)
Friday 11/27: Dead2Me – One Caroline Bistro, Saratoga Springs, NY (9)