The soul of the south warmed up Albany at The Egg on February 19 with JJ Grey and Mofro performing a riveting and inspired set of classic songs and new tracks from their new album Ol' Glory, due out this month.
Opening was The London Souls, now a duo, but still with a heavy sound that resembles a trio, even though the band didn't seem to be as loud as they could have been. With a London rock sound and smooth blues base, they were augmented with the influence of The Beatles, The Guess Who, and especially Cream and The James Gang, particularly on the open-ended "Under Control" that closed their set.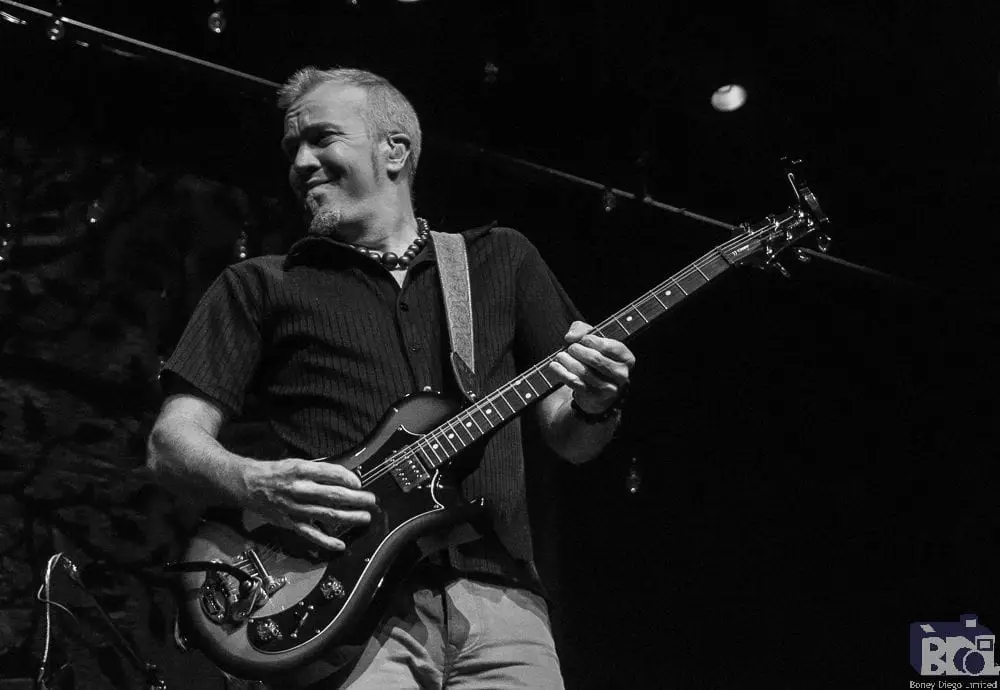 JJ "50 shades of" Grey, with a slight twang in his voice from his Northern Florida home, where the accent fades a little, brought southern soul along with Mofro, a band that has been on the march for nearly 15 years and a perfect combination of forces. The stage was setup as an intimate room, inside another intimate room, The Hart Theater in The Egg Performing Arts Center. The lighting resembled a chandelier, a tapestry was the backdrop and floor and table lamps made it feel like JJ Grey and Mofro were performing in your own backyard. The band opened with "Hide & Seek" which had a hint of "Hush" by Deep Purple, followed a few songs later by the debut of "The Island," a mellow and personal song off the upcoming release Ol' Glory.
"Brighter Days" displayed a building energy throughout which carried over in the back-to-back high power combo of "Orange Blossoms" and "Everything Good is Bad" to which the crowd roared with approval. The understated organ player Anthony Farrell shone on "Ho Cake" and "A Night to Remember," the latter of which had hints of Bachmann Turner Overdrive.
The encore was an expected "Lochloosa" starting with a dark stage and soul-filled organ and the band slowly assembling, and as Grey sang the opening line, the audience sang the second verse, knowing this heart and soul tune from 1100 miles away from its origin.
JJ Grey and Mofro, The Egg – February 19, 2015
Setlist: Hide & Seek, Every Minute, 99 Shades, The Island, Your Lady, Light a Candle, Brighter Days, Everything is a Song, Orange Blossoms > Everything Good is Bad, Slow Hot Sweaty, Ho Cake, Night to Remember
Encore: Lochloosa, Ol' Glory
[FinalTilesGallery id='86']