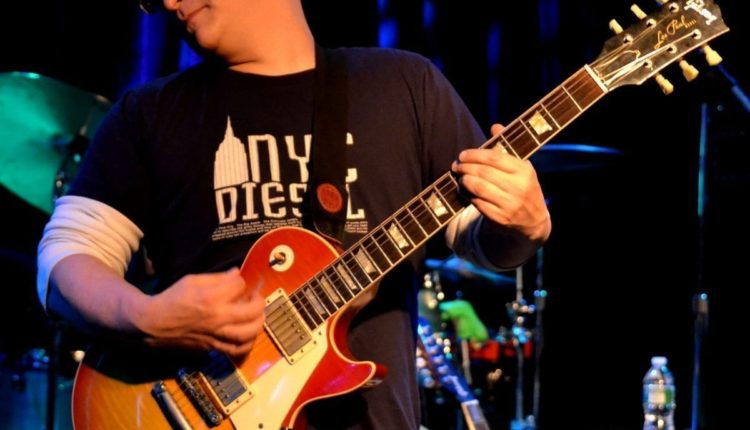 If you have yet to hear the collective talent from the funkiest group in the world, you're sadly missing out. Although they've been around now for damn near twenty years, Lettuce is that elusive band that once you hear, you don't know how you've lived without.  Everything from their extremely tight and infectious rhythms thrown down by drummer Adam Deitch and bassist Jesus Coomes, to the offset melodies that just reek of funky hooks is what makes this band so dope. No matter where you look, there's a diverse mix of talent who all bring their own flavor to their otherwise flavorless name. Maybe that's part of the thing that gets people.  With a somewhat unsuspecting name, you're instantly gripped by the music that just feels so right.
This Thursday, the band is making their way to the area as they make a stop at Water Street Music Hall in Rochester.  The band played Buffalo earlier this year in February, and for the sold out crowd that was present, there wasn't a still body in the place. From wall to wall, the band seduced the audience through nothing but sound and their feel-good energy.
The band began their fall tour at the beginning of October and over the course of the last couple of weeks has excited their devoted fans as they're feeding off of the energy and excitement of playing some new music. Their last record, Fly, was released back in 2012, and to say people are eager to hear something new from this group would be an understatement.  Already, the band has played at least three new songs on this tour, so fans should expect something they've yet to hear. The band is locking in and the new material has provided fuel to this funky fire. If you've been following their live journal, you know the guys are feeling it with segments like the following:
Schmeeans (guitar): We came, we saw, we raged. And we had a great show, we played a brand new song for the very first time tonight, never ever done before, can't ever be the first time again. Only one first time baby.
Neal (keyboard/organ): The coolest thing about tonight is if you're in Baton Rouge tonight and you witness this show with Lettuce and Gramatik at The Varsity, we are dropping brand new music that's never been heard, and I think people are gonna bug out cause we're bugging out. We're having such a great time and this is only day three. This is gonna be an incredible tour.
Deitch (drums): Tonight in Tuscaloosa was off the chain. We added a new song that we're calling for now "The Big Anthem," and it felt really big and powerful for the first time, we're really excited to have added that. And then we played another song that Shmeeans and I wrote in Harlem entitled "Chief," played that again and it was even better tonight. The new songs are infusing a lot of energy into our sets, and when we're excited you know the crowd's gonna be excited, so we feel like they got it tonight.
Want to know how fresh this material is? Check out Krasno's log in the diary about a new song he heard a day prior to playing:
Krasno (guitar): It's always fun to play new stuff super fresh, its way fresh for me because I didn't play it till today pretty much.
Casual fan or dedicated one, there's no reason why this tour specifically isn't one of the most exciting the band has ever been on and luckily Rochester's in their sights. Their Emo's show in Austin, TX last week was streamed, and while it was choppy, the new music was somehow crisp and full of that typical Lettuce RAGE. If you don't have your ticket yet, you're going to want to grab one quickly here.