Aqueous, the four-piece groove band out of Buffalo, parts ways with its drummer.
Nick Sonricker, both singer and drummer, released a statement today on the band's Facebook page that he says goodbye, with a smile on his face.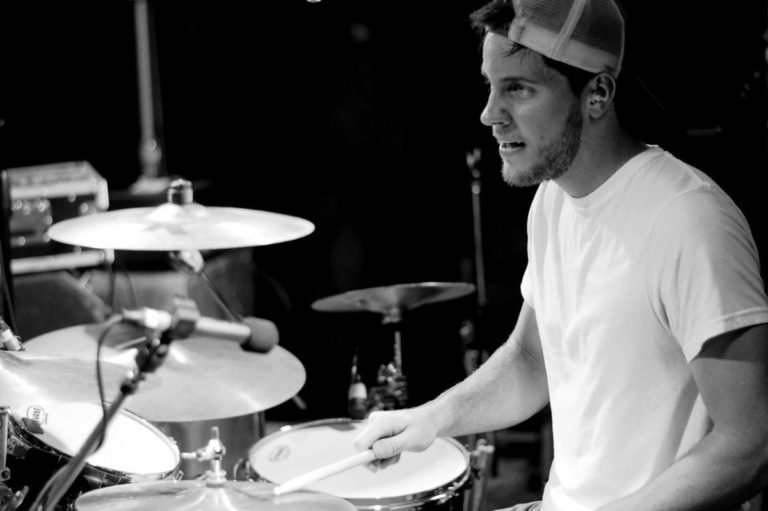 To my Aqueous friends and family –
"This band has provided me with some of the best years of my life. Growing on a personal level from a being supporter of the band in high school, to playing percussion in the band, to playing drums in the band, and growing on a group level from getting kicked out of bars for being under-age as we're setting up our gear, to playing our first out of town show, to touring a good portion of the country, it has all been an adventure-filled experience that I wouldn't trade for anything.
Being on the road with my 3 best friends (since before the band) is something I feel I am very fortunate to be able to say I've done. This decision I've made to leave this behind I cannot contribute to anything negative about the band or really anything negative at all. We are exactly how you've viewed us. We're on stage smiling and laughing about whatever we were joking about earlier in the day, we hop off stage, the jokes continue, and we're laughing about something new the next night in a different city. The positive environment that was created by being on the road with this band is something that I am proud to say I was a part of. My decision to leave was influenced by a change in me, and change in ideas, a change in direction. Knowing this band and all of its components so well, I know that Aqueous needs all parts of the machine to be in full force in order to move forward. I was no longer able to provide that. While I still would give full passion while on stage performing our songs, I just no longer had the drive off the stage.
I have no doubts as I leave my throne to Ryan Nogle that he is the guy that is up for the task. Nogle has been here with us along this whole journey. In fact his first show working as "some sound guy we hired" in 2008 was the very same first show that I played percussion with the band. So if it would feel appropriate to pass the torch on to anyone else, it would be him. An incredible drummer, a good guy, and with the knack to fix just about anything anywhere, he will be quite an asset on the road.
Possibly the most important thing I want to touch on would be the relationships I've formed with people that I otherwise wouldn't have crossed paths with if it weren't for this band. I hope you all know who you are. Thank you. These people have never ceased to amaze me along the way with continuous support, understanding, and devotion to the band and the music it makes. It would always amaze me how Aqueous could ignite a room full of strangers. By the end of any show no one's a stranger and everyone leaves feeling like they've made a new connection with someone that night. I've always been impressed with our fans. In the past year or two as the crowds started getting bigger, and even though I had not known as large of a percentage of the faces in the audience, I could see that these new faces were just continuing the positive trend that Aqueous emits. This is probably the best feature of the band and I hope that it never changes as the band continues forward.
These last few shows I played with Aqueous are the best shows I've ever played personally, and I would consider the best shows the band has ever played as a whole. With the awareness of the situation between my band mates and myself, I felt that we communicated on stage better than we ever have. An unknown sense between the four of us that felt as if no words, cues, or signals had to be given for fluent improvisational music to be performed which is the exact reason Aqueous exists and doesn't get tired of itself. I'm happy to know that this generation of Aqueous went out with a bang and performed a hell of a good run of shows before I hung it up.
This isn't the last you'll see of me. My life wouldn't feel right if music were not a part of it. If nothing else, those of you who are familiar with Boss Tweed and the Carpet Baggers – be expecting a showing of three weird dudes wearing lucha libre masks to be performing a show together at some point in the future.
Thank you to all of you who have played a role in my irreplaceable life experience with this band."
We'd like to thank Nick for his years of amazing playing and friendship, and we promise to rock harder than ever as we move forward. Onward!