As the 2014 edition Pitchfork Music Festival entered its third and final day, a mass of fans gathered at Union Park's northernmost stage to see Jordan Lee perform with his Brooklyn-based chamber folk band, Mutual Benefit. Their set featured music from the group's 2013-released Love's Crushing Diamond, intricately written tracks with sincere lyricism and eclectic instrumentation.
The early afternoon performance was punctuated with consistent mid-song banter from Lee. After jokingly introducing he and his band as Neutral Milk Hotel before their opening song, Lee took a moment in the middle of their set to make another quick-witted comment, saying that it had always been his dream to open for Slowdive and Kendrick Lamar in the same day.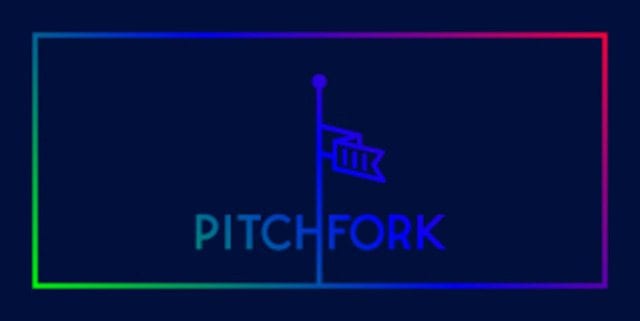 As humor-intended as his statement had been, Lee had a point; the fantastic range of artists at Pitchfork – spanning both genres and generations – make the festival one of summer's most exciting events in the indie music community.
Twenty-four hours before Lee took the stage, a group of 20-year-olds known as Twin Peaks played Saturday's first show in a manner more fit for a headlining spot at Woodstock in 1969. The group's overflowing rambunctiousness spilled into the audience, beginning when lead singer Cadien Lake James strolled out in a wheelchair and a cast up to his knee, and peaking when guitarist Clay Frankel smashed his guitar and threw the fragmented pieces into the audience.
For many fans, Twin Peaks' set was followed by a performance from tUnE-yArDs, the afro-pop project of Brooklyn's Merrill Garbus. Garbus' set was backed by two vocalists, a percussionist, and a multi-instrumentalist – an arrangement that emphasized her experimental songwriting and fascinating performance style. Throughout the set, Garbus switched between a ukulele and a pair of standing tom drums, both of which she looped in conjunction with beguiling vocal melodies to lay a consistent texture under her lyricism.
Pitchfork's minimal stage set-up and open scheduling offered artists the time and resources to make each show sound exactly how they wanted. As the average music festival continues to increase its stages and grow in size every year, Pitchfork has kept a steady 3-stage structure throughout its nine years in Union Park.
While the festival's focus on music is unmatched – providing a space for fans to feasibly see up to nine acts in one day, all of which receiving the best possible sound engineering a festival can offer – Pitchfork incorporates a number of artistic outlets for those outside of the musical community.
The Columbia College-sponsored Book Fort displays recent releases from local writers, and acts as a stage for authors to give readings while fans take breaks from standing in the sun to see their favorite bands. And aside from the Book Fort, Pitchfork expands its artistic reach on Washington Boulevard, where the nearby street is temporarily shut down to hold the Flatstock Poster Fair, exhibiting work from vendors based all over the country.
As creatively diverse as Pitchfork may be, music absolutely runs the festival. Standout performances from this year's lineup included crowd-favorites Real Estate, who played tunes from their spring-released album as though they had been performing the songs together since they first met in high school fifteen years ago, as well as St. Vincent, whose musicianship as a guitarist clearly exceeded anyone else at the festival all weekend.
Headlining performances from Beck and Neutral Milk Hotel on Pitchfork's first two nights made for fitting conclusions to full days of great music, but Kendrick Lamar's closing set on night three acted as the perfect ending to Pitchfork 2014.
Taking the stage after a penultimate performance by Scottish producer Hudson Mohawke, Lamar performed for the entirety of Pitchfork's audience, nearly all of whom knew every lyric to the songs he performed off of his critically acclaimed 2012 release, good kid, m.A.A.d city. Lamar was backed by a live band and a stage-wide screen, whose short video clips in between songs established a cinematic theme throughout his set.
On the same stage that Jordan Lee had spoken about Kendrick Lamar earlier that day, Pitchfork came to a close. While the festival continues to improve every year, 2014 marked another great weekend in Chicago. The trip west from Upstate New York may be a long one, but the mid-July trek to Pitchfork is always worth it.