An uncharacteristically warm New York City late-December day with sunny weather greeted the Phish faithful on Friday, December 28, 2013 as they collectively made their final tour treks to the Big Apple after a stellar 2013 year of music from Phish. In addition to numerous architectural and logistical changes accompanying the MSG experience, fans were greeted to a tighter security presence outside both pre and post show, but the typical darling Garden security and usher staff once inside the now-slightly less friendly confines of MSG……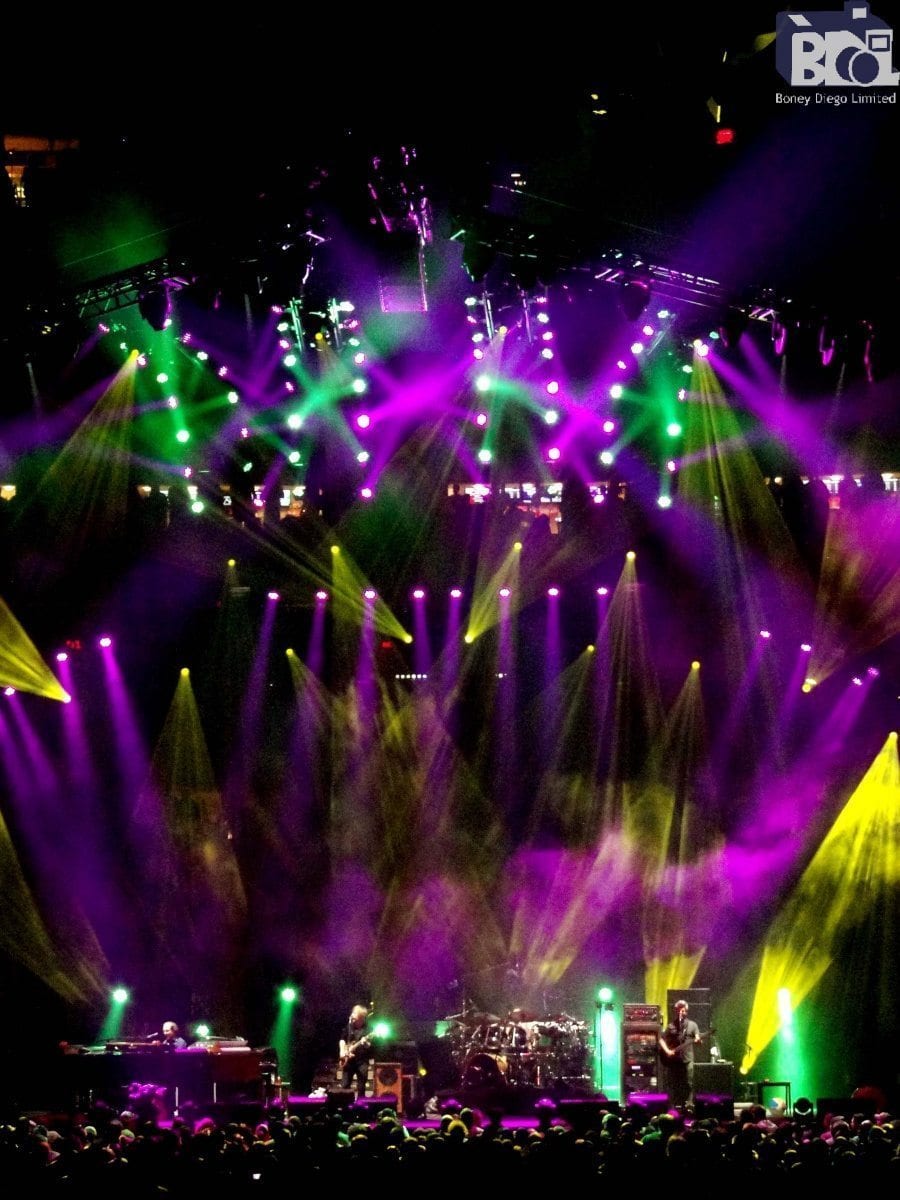 Typically, the first of any multi-night venue engagement is filled with a palpable energy and the first set from Phish on the 28th was no exception. Coming out of the gates to open the four-night affair was a rare-opening "The Wedge", the first of its kind in the past 15 years. From "The Wedge", the quartet settled into the 3.0 anthem of sobriety, "Stealing Time from The Faulty Plan." Following, the band queued up a near-flawless" Mound", (a song often flubbed throughout the years), which was the first real sign to many vets, that they in no way showed any rust following a few months off after another superb run of Dick's shows in Denver.
What transpired after "Mound" concluded is what phans should consider as a solid re-listen for one of the better stretches/song pairings of the entire run. Yes, I said 'the entire run.' Any critical Phish phan should note that to really enjoy this first show and portions of the others during this MSG run, displacing one's stereotypes of "longer songs equal better songs" is required. From "Mound", they began a rousing, fast-paced "Axilla" that seamlessly segued into a funked-out "Birds of a Feather" and then into a spacey, dreamscape of a 12-minute, Type II "Wolfman's Brother". For those with 'Live Phish Re-listen ADD Syndrome', as many can relate, feel free to drop in around the 3:45 mark and then really crank up your stereo between the 6 to 8:45 minute mark. From there, guitarist Trey Anastasio refrains from whale-calls and just layers and layers soprano licks until hitting that textbook crescendo and Garden crowd finalizing its best first-set energy thus far.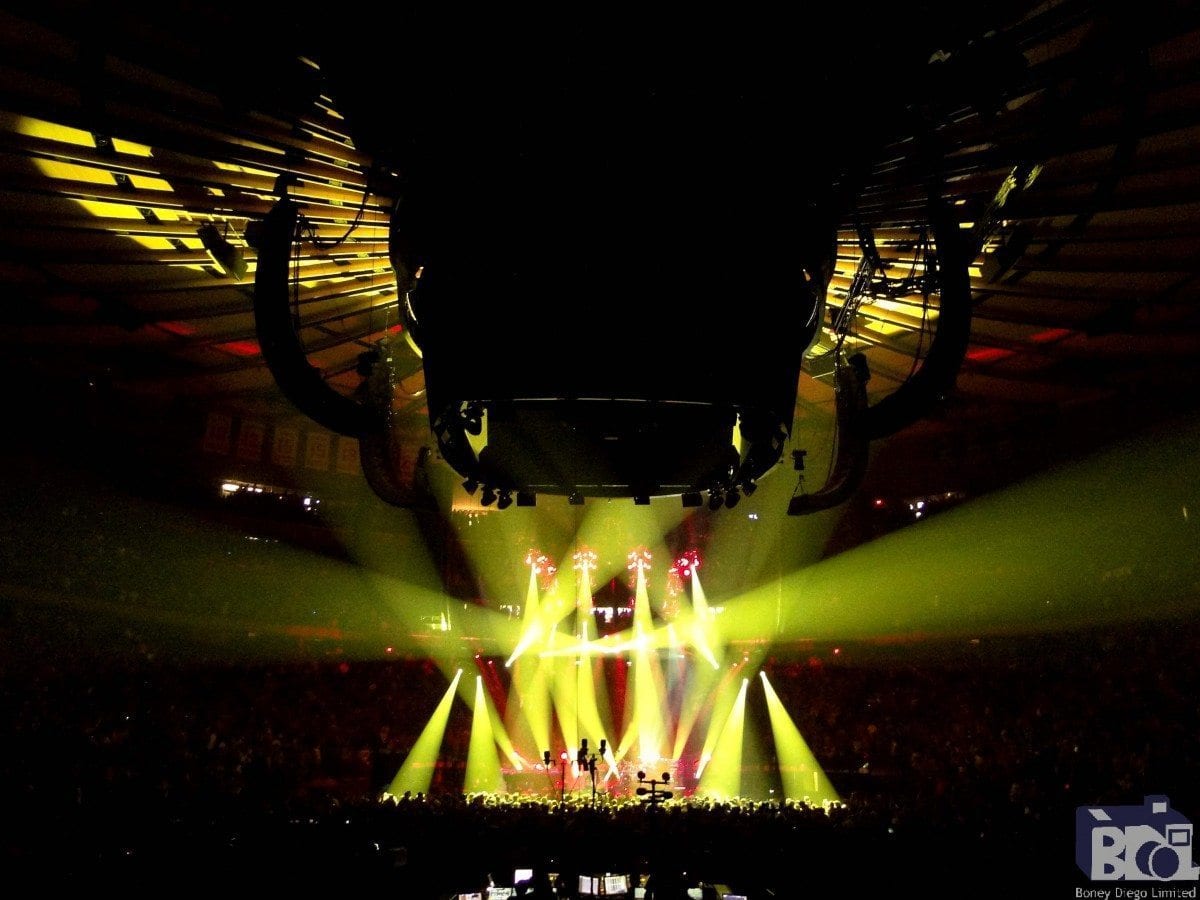 With most knowing a "cool-down" song was in order, many phans were observed beginning to chat or prepping to get a cold one. Instead, Trey dropped a toying few chords of "Wilson" and crowds politely obliged with the obligatory "Wil-son" chorus, to what Trey and keyboardist Page McConnell laughingly responded, "Ha-ha, Nope." Immediately thereafter, Trey ripped a quick "Aw Fuck" and "Simpsons" signal with the chorus "D'oh!". The levity was quickly forwarded to the band unveiling their first of the weekend's installments from their yet-to-be-released Wingsuit album. When first played in Atlantic City, the band played the highly-infectious "Monica" acoustically. Many in the Phish phandom had since wondered how the song would translate live in the middle of a setlist. Phish answered that question with another 5-min. rousing vocal-filled ballad, but with no stand-up bass for Mike. From a slightly mundane eight minute "7 Below", they ripped my favorite four and a half minutes of the night with a very noteworthy "Tube." All phans know "Tube" is always ripped, but there are some notable livetronica backdrops from Page during this rendition. The first of the weekend's nine sets was finally concluded with 2.0 faves "Free" and "Julius."
Notably, the setbreak music was later discovered to be all songs from 2013 (Dr. Dog and Chico Trujillo), while the next night on the 29th, songs were all released in 2003 (Calexico and The New Pornographers), the 30th had music from 1993 (Bjork, A Tribe Called Quest and Uncle Tepelo) and on New Years Eve, songs from Phish's first year were played during setbreak ("Electric Avenue", "Mexican Radio" and "Rock the Casbah" among them). Chris Kuroda, who typically handles setbreak music outdid himself with an Easter egg stretched out over the run.
Kicking off the second set of the band's 28th show at the Garden on December 28 in their 30th year as a band, Phish broke out with a slithering, spacey "Sand" jam clocking in at 13 minutes. (Do not miss the last 3 minutes of this one) From "Sand", they segued into pretty standard versions of "Back on the Train > Tweezer" before abruptly bailing on it and not without observable sighs and grunts from phans. Trey pulled the rip-cord on the final "Tweezer" of 2013 with 3.0 mainstay "Backwards Down the Number Line." However, many were quickly won back over by Trey's final two minutes of "BDTNL" setting the table for the highlight of the night (and previous NYE MSG stunt) "Steam". The meandering, slow-paced intro really takes definition into a tight jam around the five-minute mark of some excellent interplay between bassist Mike Gordon, Page, Trey and drummer Jon Fishman's spooky-vocal whines. The latter half of this Steam really embodies what made Phish so sonically successful in 2013:  never going alone into a jam sequence but rather feeding off of each other in order to get there.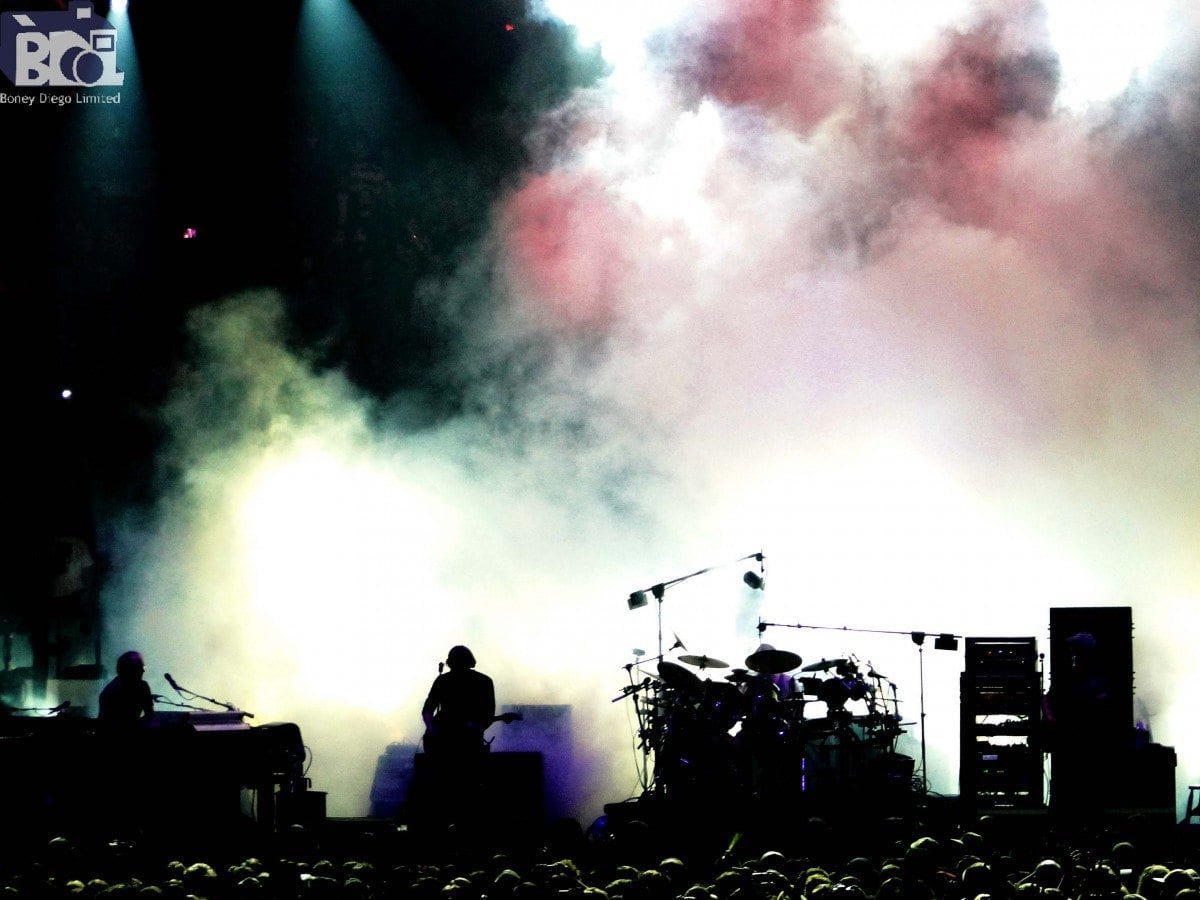 The 12-minute "Steam" jam eventually evaporated perfectly into "Silent in the Morning", a song personifying how appreciative, quiet and respectful Phish phans can be, even in the World's Most Famous Arena. Also, notably 'twas the the final line of the lyrics, "I think that this exact thing happened to me just last year" having significance as the boys wrap up the final year of their contract with MSG.  Once again in 2013, "Silent in the Morning" 'brought us to our knees' without "The Horse" rearing up the tail end. Instead, Phish came in with their second Wingsuit number of the night with an underwhelming "Waiting All Night" before capping it all off with a fairly standard but fun nonetheless 11-minute "Run Like an Antelope." Following a brief break, Phish returned to the stage to wrap up a solid first night affair with "Suzy Greenberg" featuring Trey and Mike guitar dueling. Lastly, phans were satisfied to get the night's closing "Tweeprise" before spilling out into Manhattan for more bouncin' 'round the boroughs.
Set 1: The Wedge, Stealing Time From the Faulty Plan, Mound, Axilla > Birds of a Feather, Wolfman's Brother, Monica^, Seven Below* > Tube > Free > Julius
Set 2: Sand > Piper > Back on the Train > Tweezer > Backwards Down the Number Line, Steam > Silent in the Morning, Waiting All Night, Run Like an Antelope
Encore: Suzy Greenberg, Tweezer Reprise
* Can't You Hear Me Knocking tease
^ Aw Fuck! and Simpsons signals before song