John Medeski, mostly known for his work in Medeski Martin & Wood, will be playing an intimate solo piano show on Saturday, December 7 at the Massry Center for the Arts on The College of Saint Rose campus.  Having played shows this past summer with Phil Lesh and Friends, The M&M's, John Scofield, John Zorn, as well as other sit-ins and solo shows, he has had a lot on his plate in the past year. John sat down for an interview with us ahead of the show.
Medeski has been playing more solo shows as of late, but he still does not perform solo often, so the Capital Region is very happy to have the chance to witness this master of the keys in such a cozy setting.  His beautiful work on piano, keyboards and the like brings smiles to people's faces no matter the group he is with.  The concert is scheduled to start at 7:30 P.M. so make sure to get there on time as you don't want to miss a second of it.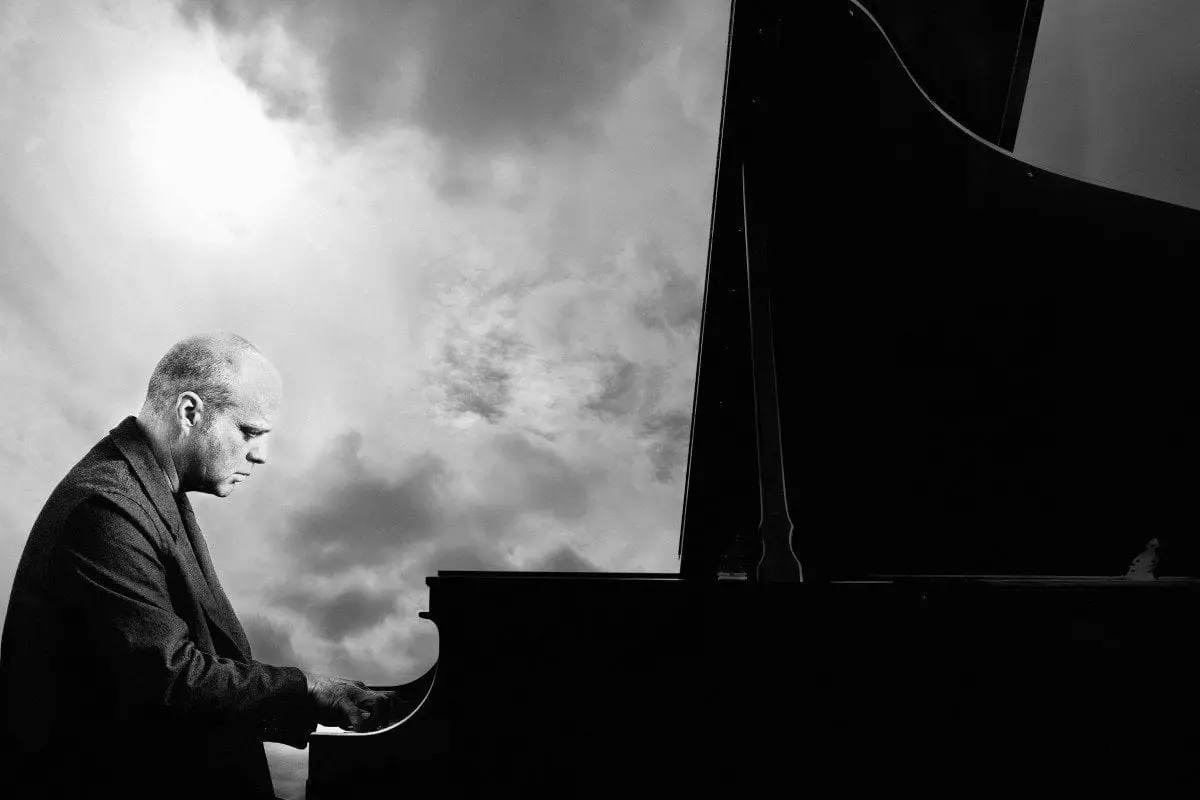 Pete Mason: With your upcoming solo show at the MassryCenter on December 7th, what can fans expect from seeing you perform without Billy Martin, Chris Wood, or any other collaborators? Perhaps songs from your new solo piano album A Different Time?
John Medeski: Generally my solo shows are getting the picture, the unadulterated picture, of just me. (laughs) I can go wherever I want at any time – jazz, tunes of mine, the new record, it goes all over the place; there's a lot of improvisation, dealing with what's happening in the moment and feeding off of that and one thing leads to another.
PM: The Word (Medeski, Robert Randolph, Luther and Cody Dickinson) has been a treat when they play at Bonnaroo and select venues. How do you treat the venture into gospel music?
JM: The Word came about because of my long term love of gospel music. Luther and I had talked for years about doing an instrumental gospel album, without the words. The Hammond organ is just a natural part of playing gospel music so it's a great opportunity to do something fun that I love. It's another side of me, we all have many sides. It's a way to get deeper into the music I love.  By playing the music and being ourselves, we put our own stamp on it. It's a great band.
PM: How did the occasional supergroup, The M&M's, a lineup that includes (in different forms) yourself, Marco Benevento, Maceo Parker, Stanton Moore, Mike Dillon, Papa Mali and Rob Mercurio, first come together?
JM: It all started as a promoter's idea and we did a show in New York City with Stanton, Papa Mali and Mike Mercurio. It was easy and felt great, so we ended up doing another gig with Marco and Maceo, and we are now starting to work on a record. A lot of the time these groups don't work, and I've done a lot of them. They're always interesting, but this one has a life of its own and taken off on its own and you can't go against that. We have a single out, "Melts in Your Mind", and we plan to finish up the record sometime in the next few months and it should come out next summer.
PM: What brand of pianos/organs/keyboards do you play and do you have a preferred model to use in performance?
JM: I'm endorsed by Steinway, I like Bs or Ds or Greats. I seem to always go for Hamburgs, but every piano is different – Yamaha, Bechstein … a lot of factors work into the pianos. There are a lot of great pianos. There could be one with the same model number but sound completely different. For keyboards I use Hammond B3 or A100 organ,  I have a Wurlitzer 140 that I love. I use an electric piano, a Minimoog is important for me. I usually have an organ, clavinet and electric piano around me, plus an auxiliary keyboard as well.
PM: Shortly after your show at The Massry Center, Marco Benevento performs just down the street at Red Square in Albany. If you're not headed out of town right away, any potential stop in for a sit in with Marco?
JM: Well, you never know. It's very possible.
A presentation of Premiere Performances, tickets are $25 ($12.50 for students) and may be purchased online at www.massrycenter.org