With the start of Phish's fall tour in Hampton this past weekend, few things are more exciting than the anticipation of an Upstate New York show. Rochester and Glens Falls are gearing up for two raging Phish shows that have been 19 and 13 years in the making, respectively. Local businesses and fans are ready, and has your guide to all that is happening in Rochester and Glens Falls before and after the shows this week.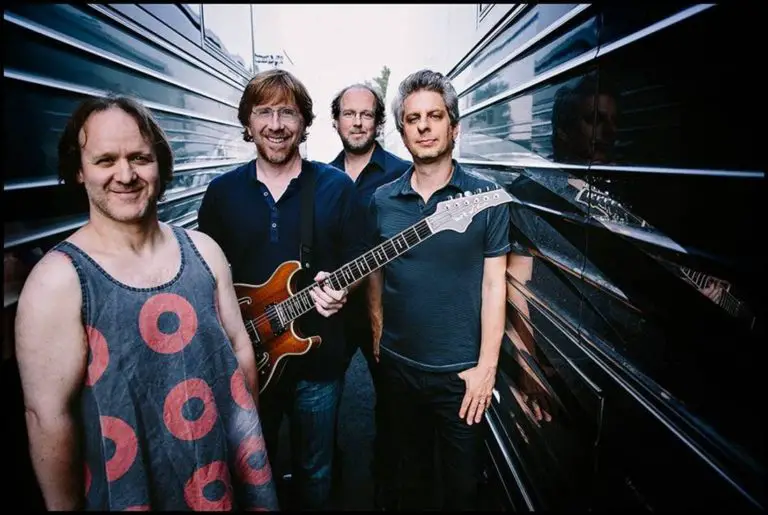 On Tuesday October 22, Phish will play the Blue Cross Arena (War Memorial) in Rochester. The documentary Bittersweet Motel, directed by Todd Phillips (Old School, The Hangover) features footage from the band's December 11th, 1997 performance, including the rehearsal and debut of Ween's "Roses Are Free".
The next night, Wednesday October 23, Phish will return to the Glens Falls Civic Center for the first time since October 31st, 1994, when they covered the Beatles' White Album in its entirety. This epic performance not only started the band's musical costume tradition, but also launched the band into the general mainstream.
Tickets for the Rochester show are still on sale at Ticketmaster and at the venue box office, while the 6,806-capacity Glens Falls show is sold out! Use CashorTrade.org to find extras!
Below is a list of pre and post show events, as well as maps of the area. Have fun and see you at the shows!!
Upon arrival in Rochester, take the Plymouth and Broad exit off I-490. There is underground parking on Broad Street and an outdoor main lot on the corner of Court Street. and Exchange Street., but parking naturally fills up quickly as you would suspect. On Court Street you will find Dinosaur Bar-B-Que, an Upstate New York favorite for good reason, so get there early and grab a table and a bite to eat. In a rush – grab food at the bar and enjoy a great selection of beers.
Rochester post-shows include The Goods @ Dinosaur BBQ (99 Court Street) and Universe Shark and The Blind Owl Band @ The Montage (50 Chestnut Street), which starts at 10pm and is 18+.
Glens Falls has two big pre-show events planned, both within walking distance to the venue. 42º and Manifest Glassworks present glass blowers collaboration, special deals, a live broadcast with Jeff from WEQX's "Jam-N-Toast" and refreshments at 42º, located at 23 Park Street, a mere 0.2 miles from Glens Falls Civic Center. The show goes from 12-6pm. There will also be an Art Show @ Aimiee's Dinner & A Movie, located at 190 Glen Street featuring many Phish artists, including Isadora Bullock, Pin Me Down Designs, Bill Pompeii of Pompeii Prints, PhanArt, StuPINdous Creations and many more from 2-630pm. For food, The Post-Star has some suggestions on dining, but you can find many places to eat just wandering around downtown. It's a small town, you'll find good eats around every corner.
Post show, Glens Falls has two great shows, both right in town and a short walk from the Civic Center. Twiddle and Mister F will be at Hot Shots Sports Bar, located at 45 South St. If you can't get a ticket to Phish, this show starts at 10pm and is 21+. The other post-show is Touchpants at Sandy's Clam Bar, featuring Jon Fishman! Sandy's is located at 41 South Street and this show is SOLD OUT!
Enjoy the shows in Upstate New York everyone!