Every music lover remembers certain nights of great music with great friends: the gems that you reminisce about years and years later.  For me, more than a few of those times were at Valentine's in Albany, NY.  It's one of those places that things can get down and funky.
To be honest, it's a hole in the wall.  But it's a magic hole I love to escape to.  Have you ever pissed in a trough style urinal the same night as shaking Derek Trucks's hand and then smoked a joint with Jimmy Herring?  Neither have I, but only because I don't usually use the men's room.
Howard Glassman has been the owner and bartender of Valentine's since 1998.  Before that he was the booking manager at Bogie's in Albany, back when Bogie's had acts like Guster, The Spin Doctors, Rusted Root, God Street Wine and the Ominous Seapods. When Bogie's went in the direction of dance party music, Howard started working for Valentine's; a year later he bought the joint.  Mike McGrath, the manager and bartender at Valentine's, has his own background in booking live music in Albany at the old Lionheart location on Lark Street.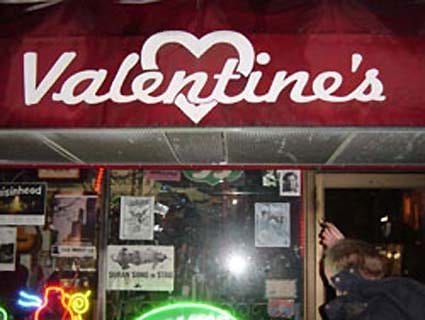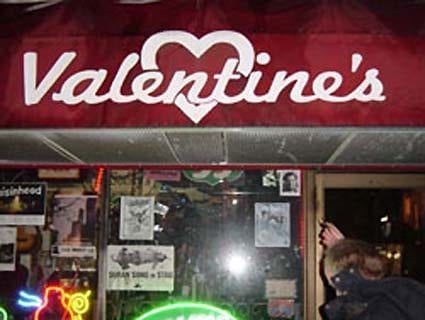 Originally called Papa's Place, Valentine's was owned by Karen Seeburg and her family.  Back then it was just a locals bar.  Enter Jeff Guthrie and Greg Bell, local Albany music promoters extraordinaire.  They caught wind of the tragically underused upstairs floor and convinced Karen to let them bring in a sound system and lighting rigs for a show once a week. In six months' time, Greg and Jeff were bringing Karen bands every Friday, Saturday, Sunday and convinced her to allow them to set up a stage and a real sound system.  If you are familiar with hippie jambands in Upstate NY, you probably know The Deadbeats, a staple Grateful Dead cover band that have a Wednesday night residency in Albany. Greg Bell met the band in Saugerties back in 1994 and hired them for the bar and the rest is history.  Wednesday nights downstairs at Valentine's has been an Albany tradition ever since and the party keeps going til 4 am.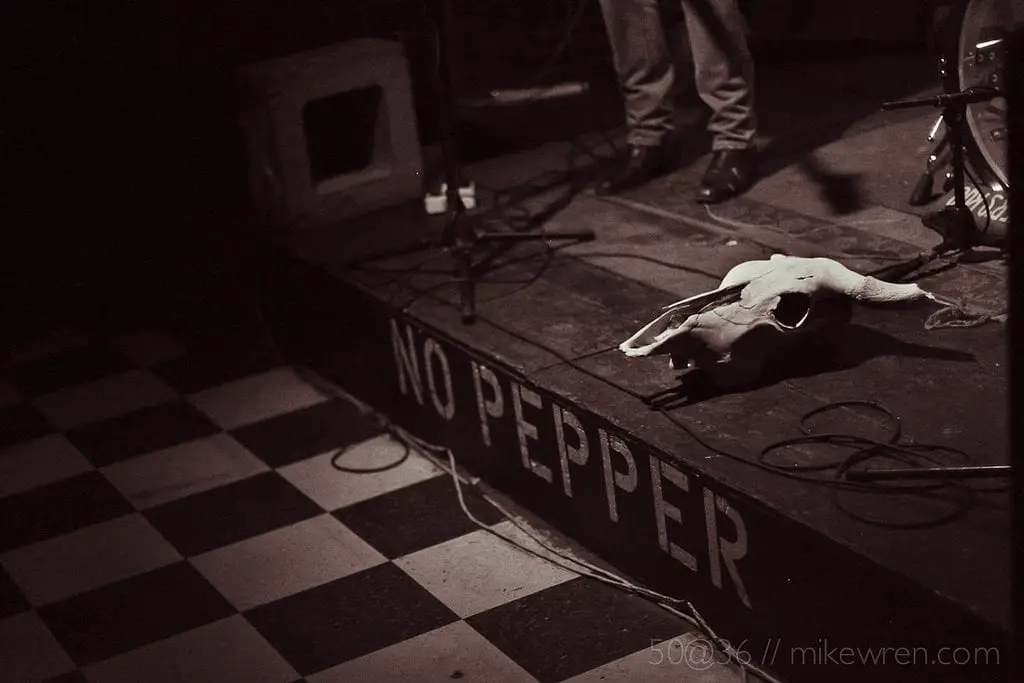 In general, Valentine's has a plethora of live music on both floors.  The downstairs caters to a smaller crowd/bands and is open for business as the main floor.  It has a pool table, some arcade games and a dart board.  Upstairs the bigger acts can fit.  I've seen moe. multiple times upstairs at Valentine's.  When moe. wanted to play a random low key show, they'd advertise under the pseudonym "Monkeys on Ecstasy." The first big show Greg brought to Valentine's was The Weasels with Soul Asylum.  The first sold out show was Ominous Seapods with Moonboot Lover and Dr. Jah & the Love Prophets.
I sat down with Howard to talk about the history of the venue, what makes Valentine's such a special place and an Albany Live Music institution.
Amy Fischer:  What are the pros of running a live music venue?
Howard Glassman:  Live music!  I get to see live music.  I probably see more live music than anybody.  I've seen more music than reviewers, promoters…
AF:  The good, the bad, and the ugly?
HG:  Exactly!  That's the great thing.  Oh and I get free beer.
AF:  Do you feel like you are part of a community being a bar owner?
HG:  I feel like this place is part of a community.  I think I am only a part of a community because I play in a band (Grainbelt), I book and I deejay, I do it all.
AF:  What about the cons of running a live music venue?
HG:  Dealing with bureaucracy, from all directions.  The city, radio stations, booking agents, record companies. Some people would think it's the drunks but it's not.  It's not the customer.  The people that come here, they come for a reason – they come for the music.  The assholes are the ones that got dragged here by their friends and this ain't their scene, so they'll complain about anything, like the bathrooms that we're all used to, they just don't understand what we do here.  They'll go online and rate us as being terrible because they think everything should be nice and clean.  (smirks) We're a dive bar rock club, and our sound system is really good. The beer is cold and the sound is good.  That's a priority for us.
AF: (nods and smiles) "The beer is cold and the sound is good.  It's a rock club dive bar."
Promoters lose money on shows all the time.  Are you better off because you are a bar owner? At least you make money on the drinks.  There are all types of music that comes here.  Do you wish that you didn't have to bring music in that you think sucks?  If you know there will be a good crowd, you must feel you have to accommodate, knowing that people would come?
HG:  Yeah, I learned a long time ago that you can't book with your heart, you have to book with your head.  (pauses)  But sometimes I book with my heart, because I want to see a band and it's cheaper for me to get them to come here to play, rather than go to NYC and pay gas and tolls. If I lose a couple hundred bucks, it will be worth it for me and for the 30 people who may come out and get their minds blown off.
In this past year Albany has had a late night hurdle to jump over.  A "Cabaret License" has been trying to pass through the law books, requiring those under 21 to leave the establishment by 11 pm and amplified music to end by 2 am.  (Bars can legally serve until 4 am in Albany!!)  Many feared that this would further diminish the seemingly depleting visits of national acts to the area in recent years.  Albany has been a stop for Max Creek, Rufus Wainwright, Derek Trucks Band, John Scofield, Jorma Kaukonen, The Disco Biscuits, Robert Fripp with Trey Gunn and Adrian Belew, Roger McGuinn, Jeff Buckley, the Last Poets… but what tour manager would want to bring his band to a place where half their fans would be forced to leave halfway through their first set?  Luckily, Howard hasn't been told to change anything since the bar's hearing months ago and business continues as usual.
The more inevitable fear seems to be the ever expanding Albany Medical Center.  The hospital has been making major renovations for a few years now and the construction workers are getting closer and closer.  And closer.  The run down housing in the neighborhood has slowly been bought out and bulldozed.
AF:  Do you ever fear that you'll have to shut down?
HG:  You mean because Albany Med is eventually gonna buy the area here?  No, we'll just buy another building.  What else am I gonna do?  (laughs)  I'm not qualified to do anything else.  This is it.
AF:  Any last tips you'd like me to print?  How to get good service or anything?
HG:  Don't piss off the bartenders.  Have your money ready and if it's packed don't try to order a bunch of fruity shots or complicated drinks.
AF:  (laughs) Anything else?
HG:  Yeah, in the men's room don't stand too close to the trough when you take a piss –  stay six inches away or in the summer you'll feel the splash on your shorts.
I hope he remembered to tell Derek Trucks.
Valentine's is located at 17 New Scotland Avenue, Albany, NY
Hours are 5 pm – close Tuesday thru Saturday; Sunday & Monday closed unless live music scheduled
FYI – Valentine's is a CASH ONLY BAR – no tabs, no credit cards accepted. There is an ATM on-site. Entry is 18 & over for most shows, otherwise 21+. Visit valentinesalbany.com for more info and their show calendar.
Special thanks to Howard for this interview and profile on a great music venue.