Tim Reynolds brought his rock trio TR3 to the historic Strand Theater in Hudson Falls in December. The merry crowd was treated to a blend of acoustic-rock and jazz-fusion instrumentals, with a couple of classic covers thrown in for good measure. TR3 really loves the Strand Theater and it is obvious both in their banter and in the way they play. You can see the pleasure in their faces as they showcase their talented chops. Peter Harris writes this about their visit in January 2022 at The Strand Theater: "[Tim] has a special knack for tailoring moods, creating ambience, and shredding tastefully."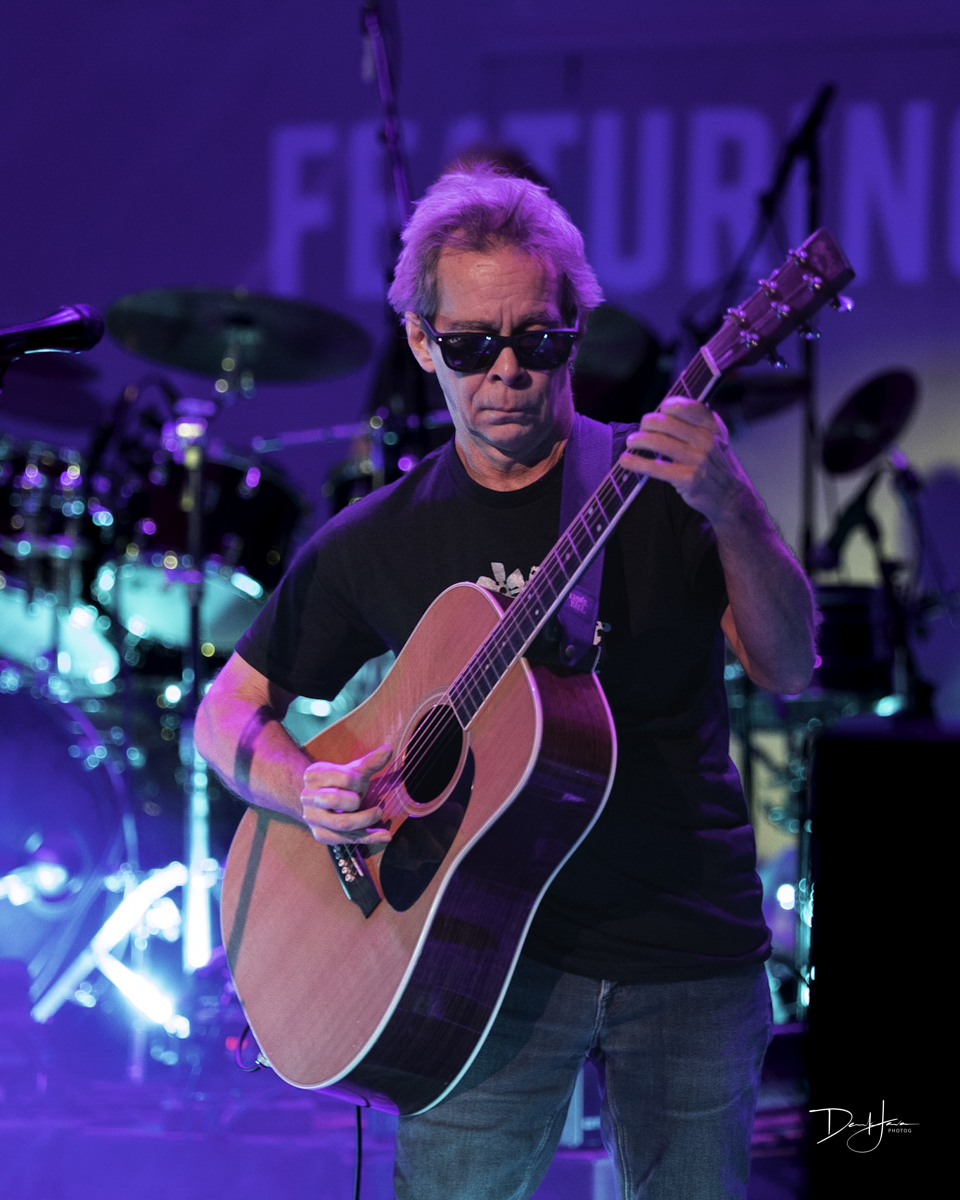 For those that don't know, the Strand Theater has a historic past. It began as a movie theatre in the early 1920s. The transformations it had include being a warehouse and eventually a county court house. It was a "white, stale municipal building" as Director Jonathan Newell says to the Times Union. This theater is anything but that now. Gorgeous inside and out! A perfect place to jam for TR3 with Tim Reynolds leading the way.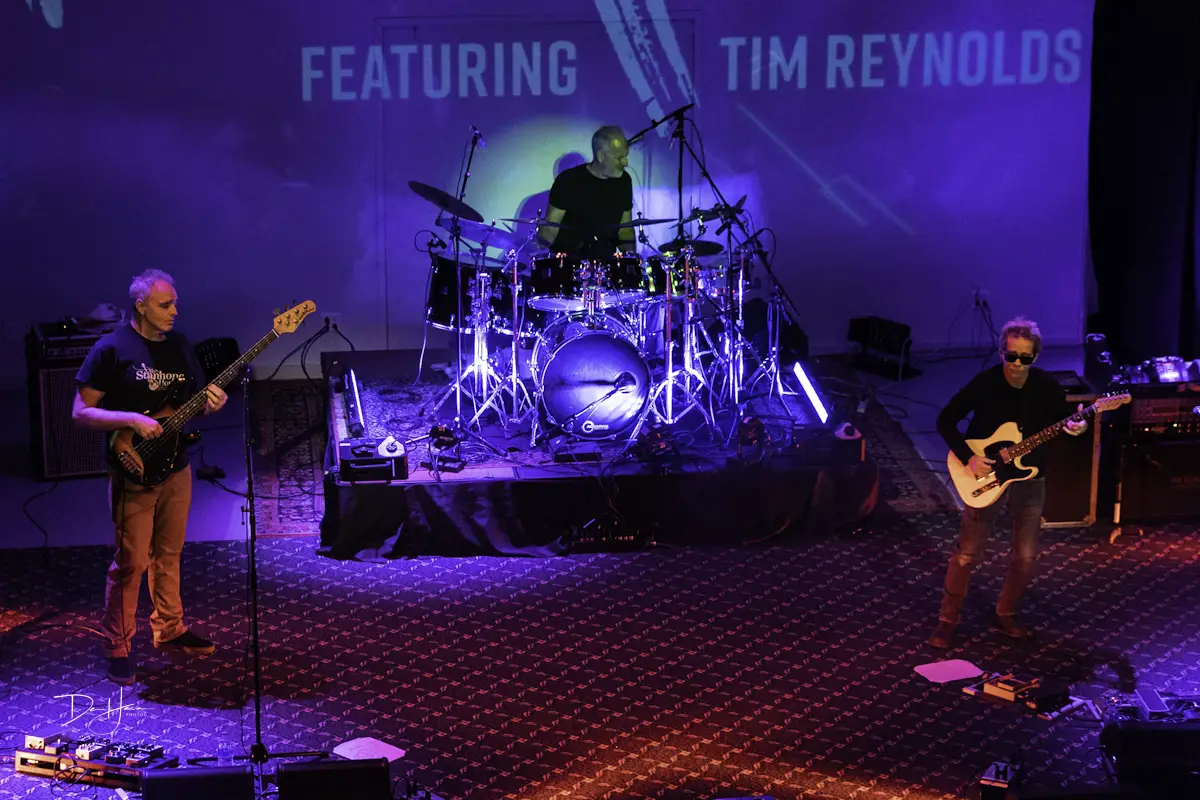 TR3 featuring Tim Reynolds wraps up their December tour this weekend on Friday and Saturday in Concord, NH and Fall River, MA, respectively. Catch them if you can, and Tim's trio will have your feet tapping along. Just the way Tim likes it! Be sure to check out the photos below to see this beautiful theater and the trio in action.
Tim Reynolds – Strand Theater, Hudson Falls, NY – December 13, 2022
Setlist: Dirty Feet, All By Design, Everything Could Be OK, So Am I, Watch It!, Radar Contact, On This Mountain, Sweet Spot, Mutant Swarm, Sun is Still There, U Can U Have U Will, Wanna Get With You, Going Places, Bone to Pick, Kabbalah, Riders on the Storm, Bowie
Encore: Chicago