There's been quite a buzz surrounding the Buffalo-based rock/jam quintet eberwine lately, seemingly out of nowhere. The band's name has been popping up all around social media and summer festivals across the Empire State asking the question, "Who the heck is eberwine?" So who is eberwine?  They're the next band you need to see live.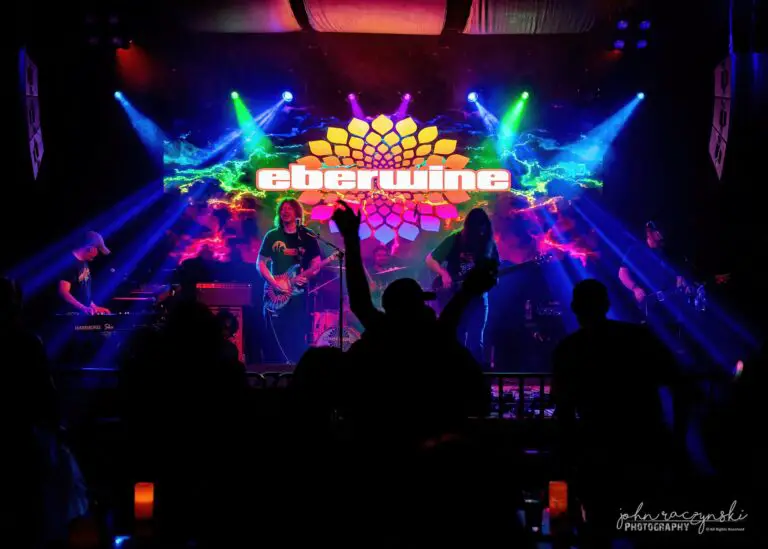 The five-piece headed out this past weekend to honor the music of the Grateful Dead and Phish with a DeadPhish weekend that made stops at the Riverboat Bar in Alexandria Bay, Putnam Place in Saratoga Springs, and Flour City Station in Rochester.  Each night, eberwine played one set of original material and one set of DeadPhish.  Each show seeped in its own distinct vibe including a noted variation with the cover set setlist. 
Post covid, the jam scene feels different. Fans are looking for something new and different.  Enter eberwine. While people in the Buffalo jam scene have known about the band's lead guitarist and frontman Todd Eberwine for years, eberwine may just be Western New York's best-kept secret. And this weekend was their coming out party. 
The band's original material is rooted in rock and blues, but hidden among this traditional music lineage are hints of 90's alternative rock greats like Pearl Jam and Smashing Pumpkins. You can hear the influence of jam scene greats like the Dead or Phish, but eberwine doesn't imitate.  There's a great sense of familiarity with the band's original material; it sounds like everything you know but is unlike anything you've heard before.  Even the band's covers are unique.  Eberwine isn't trying to play like Jerry or Trey.  His style floats in fluidity between dark, edgy intensity and moments of brightness and sheer joy.  At times, he appears to be in a trance, as if the notes are coming from a place that only he can see. He's captivating to watch.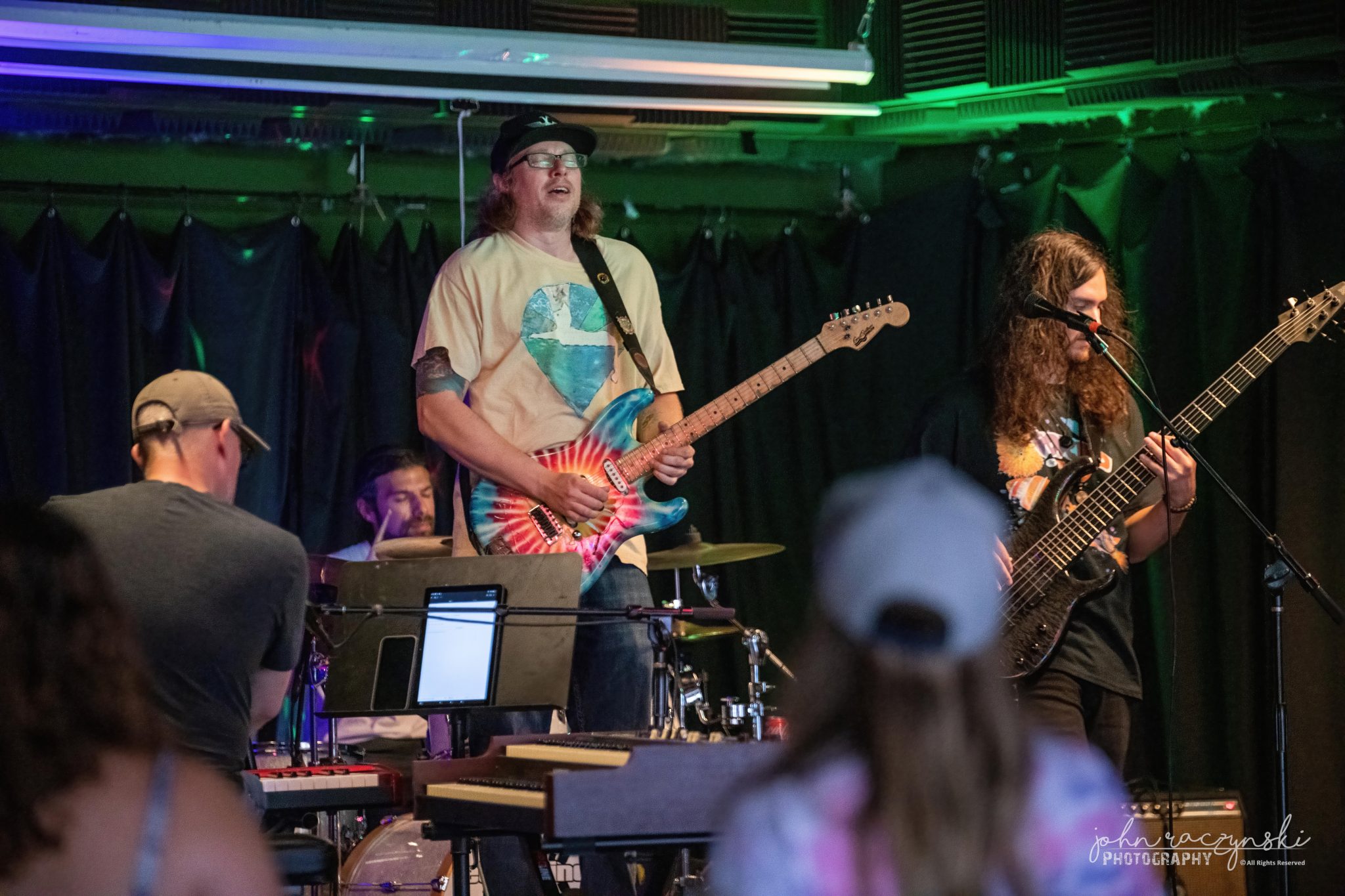 And while the band carries Eberwine's namesake (with obvious reason), the rest of the band's personnel are equal contributors to the band's live show.  Bassist Pablo Zabrycki and drummer Jay Race add a deep, steady foundation that's critical to the band's groove and rhythmic sound.  Guitarist and vocalist Aaron Ziolkowski creates layers of subtle harmonies with Eberwine on all accounts.  For this three-day run, keyboardist Scott Molloy filled in for the band's primary keyboard player who wasn't able to play the shows due to other commitments. But you wouldn't have known that by seeing any of the three shows.  Molloy's contributions were thoughtful in placement and flow. eberwine may be a "new band", but these five are highly experienced, players who thrive in moments of improvisation. Like they're social media accounts claim, they are in fact a "ROCK band that JAMS." 
eberwine plays next weekend at the Whirlybird Music Festival where Todd Eberwine will be one of the events Artists at Large. You can also check out the band at Firelights Music Festival as well as the Lake George BBQ Festival. Todd Eberwine will be performing on August 25 at Buffalo Iron Works as Eberwine and Friends with Evan McPhaden (Aqueous), Ryan Nogle (Funktional Flow), and Donny Frauenhofer (Intrepid Travelers.)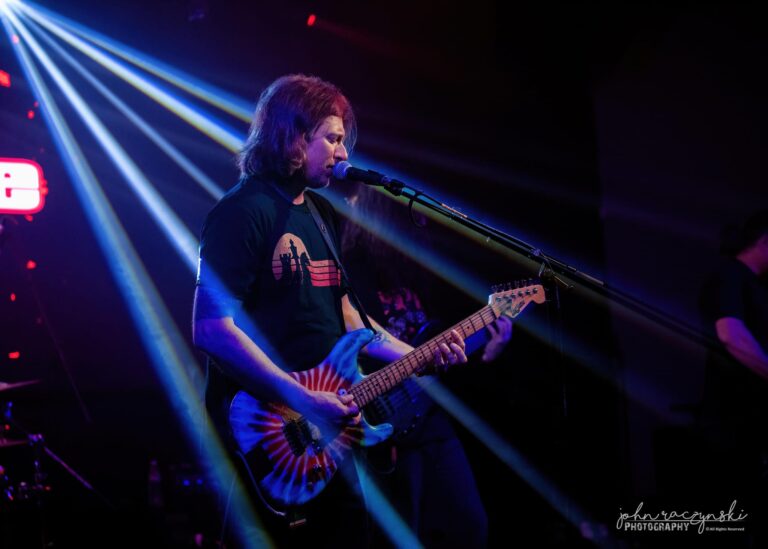 Friday July 29, 2022
Riverboat Bar, Alexandria Bay, NY
Set One
In Flight Movie-> Cry Me The Blues, Fever, One Vision-> Movie Reprise
Set Two*
Althea> Back On The Train, Brown Eyed Women, Gotta Jibboo, Sand, Deal
E: Character Zero
*DeadPhish Weekend
Saturday July 30, 2022
Putnam Place, Saratoga Springs, NY
Set One
Get On, Worlds Away, Real Good> One Vision, Divided, Cry Me The Blues
Set Two*
Carini-> The Other One->Bird Song, Free->The Wheel, Character Zero
*DeadPhish Weekend set
Sunday July 31, 2022 
Flour City Station Rochester, NY
Set One
In Flight Movie, Cry Me The Blues, One Vision, Worlds Away, Fever
Set Two*
Bertha, The Moma (Brunch) Dance, Sugaree, Wolfman's Brother, Deal, First Tube
*Part of DeadPhish Weekend
Kat Horton performed a 10 minute stand up set between eberwine's Set 1 and 2