written by Matthew Romano
In 1989, New Orleans had its own gold lit resilience of funk around town. Many helped add to the consonant grooves inside legendary buildings turned nighttime studios. Every great musician in town was collaborating and famous artists were there to help feed in the rhythm. Tony Hall was part of this golden era and is still a staple in the New Orleans sound.
Hall had been grooving with the renowned Neville Brothers on St. Charles Avenue. Tony played the chilling bass line on their album Yellow Moon. The track "Healing Chant" off the album won best pop instrumental performance at the 32nd Grammy Awards in 1989.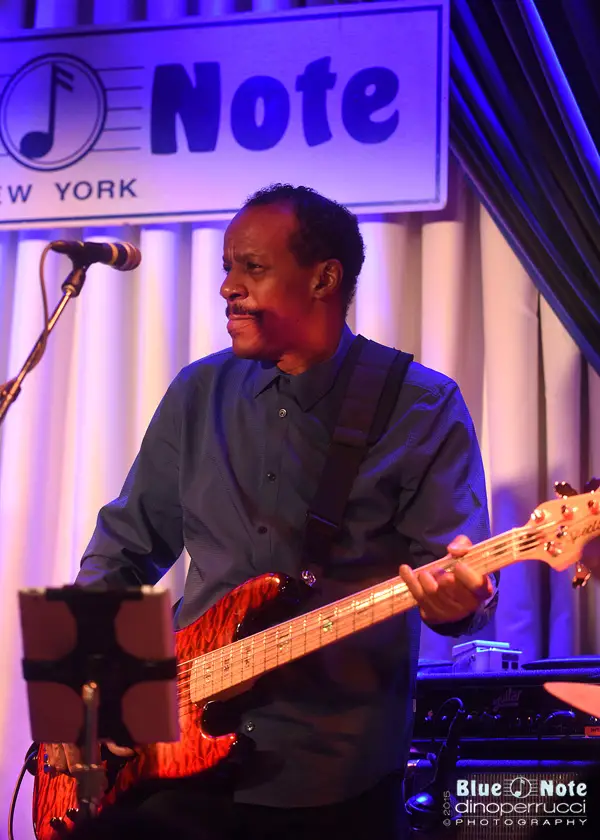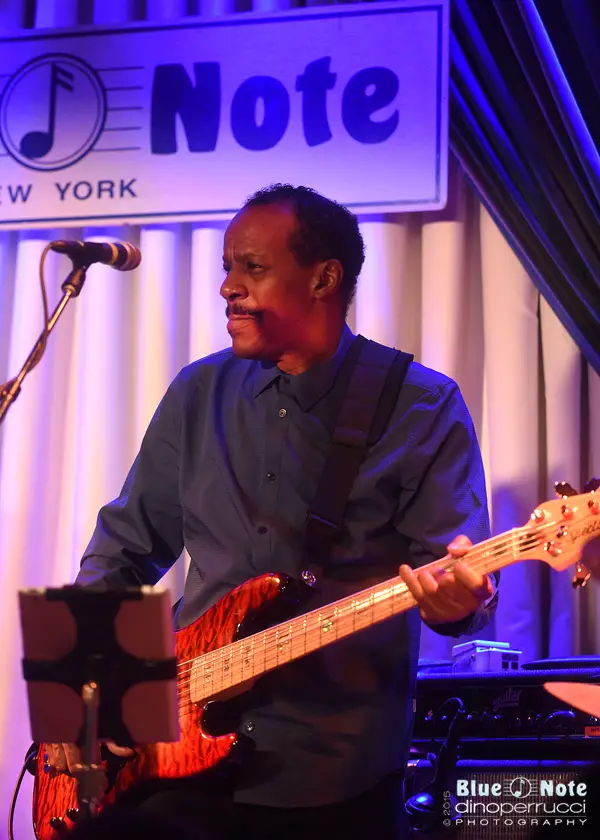 Tony has gone on to work with bayou locals like The Meters, Dr. John, Aaron Neville, Harry Connick Jr. Trombone Shorty, and Marc Broussard.

He has been part of infamous studio sessions with Bob Dylan, Emmylou Harris, Trey Anastasio, Dave Matthews, Willie Nelson, Joan Baez, Brian Eno, Daniel Lanois, Jewel, Edie Brickell, Linda Ronstadt, Pretty Lights, Herbie Hancock and Maceo Parker.

Producer and musician Daniel Lanois felt these sounds in his soul. He assisted in some of these collaborations and on his own work. Tony covers bass for Lanois' famous original composition "The Maker." It has been honored with covers by Willie Nelson, Jerry Garcia Band and Dave Matthews Band with Victor Wooten.

Tim Reynolds said this summer of his old band mate Tony, "You know those guys when you're playing a gig, he'll look right at you? That's him. He's a bad ass." This past spring Tony just released a new studio record with his band Dumpstaphunk for the first time in seven years. He took some time to talk about the timeline on these projects with NYS Music.

Matthew Romano: Tony, Thank you for taking the time to speak with us today about your past, present and future musical experiences.

Tony Hall: Thanks man, lets get at it.

MR: Daniel Lanois claimed Oh Mercy was a record you listen to at night because it was, "designed at night. Bob Dylan had a rule, we only recorded at night." What did that session look like behind the scenes in a house turned studio in New Orleans?

TH: We would go in at about 4 in the evening and Dan had a lot of ideas of the songs so we went through a bunch of them. Then… when Bob came… It would all go out the window. He'd start a groove and we would follow him. Let's just match whatever he was doing.

TH: It was all of us in a circle in a room, facing each other. Very long hours on this record. So many different versions of songs.

MR: Well how about the funkiest collaboration on the track Everything is Broken?

TH: It started with Bob playing his line and we just came in. Willie (Green) grooves and I jumped in on the spot (bass line humming).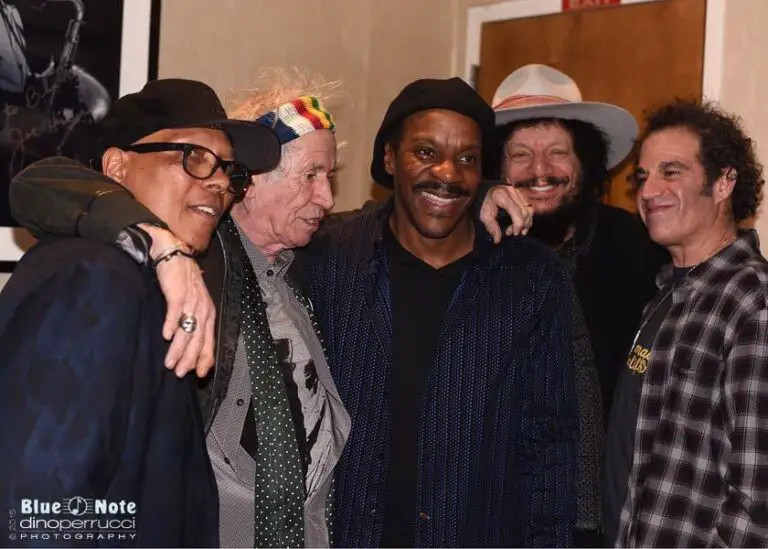 MR: Was Dylan just playing harp on that track for his solo?

TH: No, he's on guitar for that as well. He played guitar on a lot of songs and piano too. Brian Stoltz played with all of us as well on guitar.

MR: Was that just a studio experience? Did you get to bring that on the road?

TH: Just a studio record. Never got to play it live.

TH: My experience working with Daniel Lanois came from him producing the Yellow Moon Recording, Bob Dylan's Oh Mercy, and Emmylou Harris' Wrecking Ball. I recorded on his solo album Arcadia. He had a completely different approach.

TH: He pulls everything you got in you…out. On "The Maker," was me noodling and I kept adding parts. He even wanted to add a harmony part to one line. It has five different bass parts on that track

TH: I met Dave Matthews in the early 90s. The Neville Brothers and DMB did a show together. I saw him in 2001 at a Emmylou Harris show and he knew as me the guy from "The Maker" that his band went on to cover
TH: When we did the Dave Matthews solo record Some Devil in 2003 it felt so good. Brady and Trey all suggested we should be a band. "Hey let's take this on tour."

MR: How was it behind the scenes during that legendary studio collaboration with Brady Blade, Trey Anastasio, Ray Paczkowski, Dave and Tim Reynolds?

TH: Dave had all the songs written and we just came in and added our own parts to it. When you hire people to do a record, you have them bring what they do to the table, you know? So you can give them a lot of options. You play some stuff… like this? Sometimes the first thing is the one. "How about that?" No you did it already… (laughter)

TH: I had a lot of fun with that record. One of my favorite songs is "So Damn Lucky." And the song "Too High." I love the end. The groove on the end is killing. We even overdubbed The Seattle Symphony to it. The big line everyone is playing together is led by Dave on the guitar. It's killing. Its a great record!
MR: Where does he come up with those unique sweet up and down chord progressions? Are they easy to jump on?

TH: That would be a question for him (laughter). Some of the chords are open tuning with a lot of different fingerings for it. But it's cool as shit. It works well together.

MR: Then there was the Some Devil live tour that went to every major arena in America. Headlining sets at Bonnaroo and Vegoose Music Festivals. Even a Caribbean Cruise with Bob Weir special guesting on the boat. Who chose all those great covers ranging from Sly and the Family Stone, Chaka Kahn, Little Feat, Joe Walsh, The Band, Bob Dylan, Paul Simon, Peter Gabriel, Stevie Wonder, Hendrix, Zeppelin and Stones?

TH: That was Dave and Trey's call any given night. Ya know during the break sometimes (laughter). Let's go do this…

MR: After meeting Trey Anastasio and Ray Paczkowski at this project you ended up in the studio with him for his Album Bar 17.
TH: The Trey thing, musically, was very talented. I didn't know him before Some Devil. He had me come to Atlanta to do a session and sent me the songs to learn. But it wasn't a session. It was an audition. Which is a cool way to audition somebody. Make them think it's a session so if it doesn't work you pay them and they just go. You don't have to tell them they suck (laughter). But afterwards they said hey you got the gig. I'm like cool… what gig? (laughter)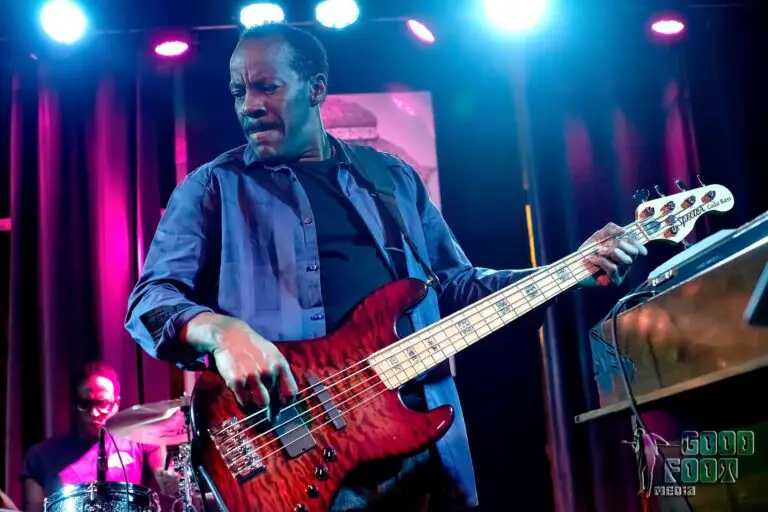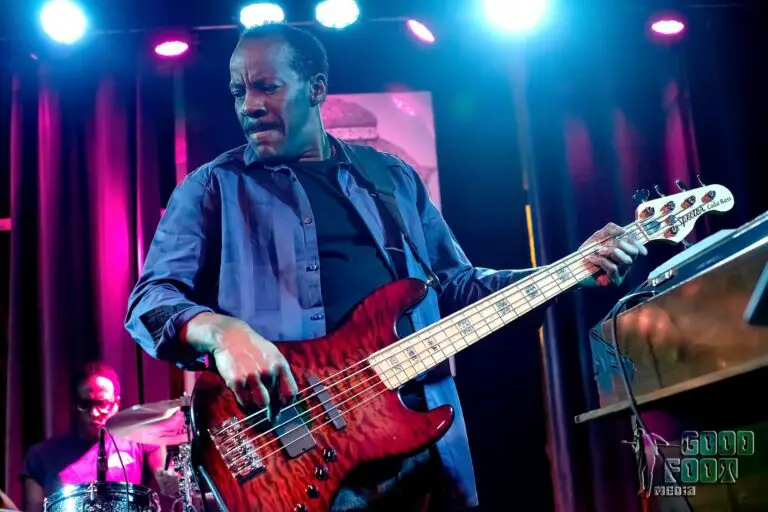 TH: But the composition "Goodbye Head," that song I listened to and it was a very long jam. I thought, "Oh, I got this," and during rehearsals Trey's like, "You have it down?" (of course). But I didn't check the end of the tape where there was a whole 'nother section. It got to the jam part and I just stopped. This tune gave me a run for my money. That song kicked my ass, I got to tell you that right now.

MR: Then you went on a US tour with Trey Anastasio as part of an ever changing cast on stage in 2005 and 2006. It had special guests like Stewart Copeland, Bill Kreutzmann, Jon Fishman, Skeeto Valdez and Jeff Sipe along the way on Drums. Yet It always had you on bass and Ray Paczkoswki on keys as a constant. There was even Raymond Weber from New Orleans with you holding the bottom end down on drums at one point.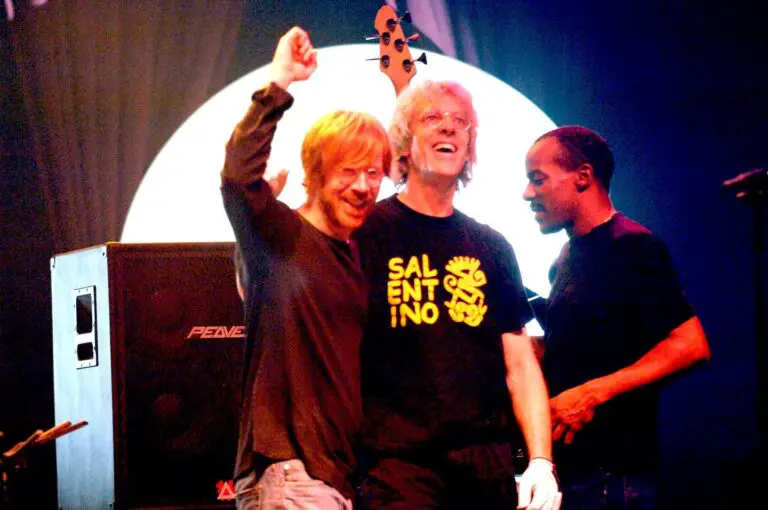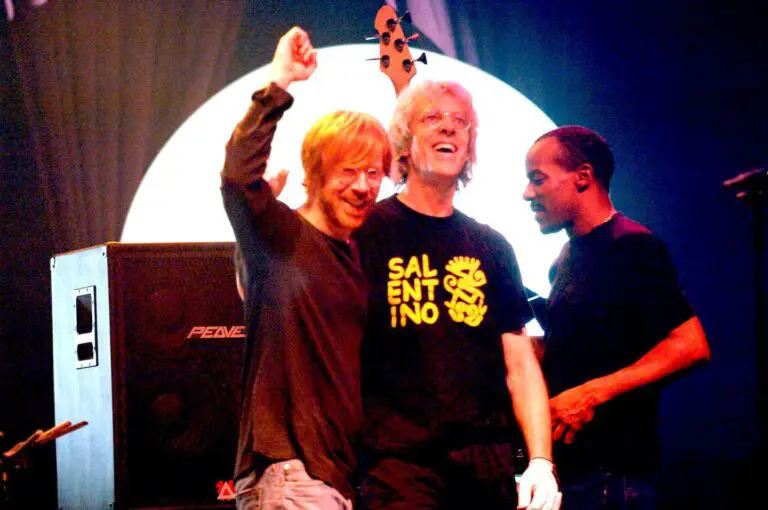 TH: Yea Raymond ended up in the band after Trey came to sit in with us for the Dumpstaphunk show at B.B. King's in New York City. So we call some stuff I got him to do, "46 Days" and um, "Cayman Review?" Raymond killed it on "Cayman." He was like, "Damn you hear that on the bell? That reminds me of New Orleans."

TH: But our official live band release came from Original Boardwalk Hall Style in Atlantic City on New Year's Eve 2006. That was the most cast with an 11-piece band. Yea, but I had a lot of fun playing with Trey. He would kick into a groove and then I'd pick up. He's like, "OK this is your job, when it mellows out you take the way." I think it was good for him to have someone who's like, "Come on. Come on."

TH: He was always adding songs though. Like that Frank Zappa "Peaches En Regalia." By it being new at soundcheck, I would learn it that night. So afterwards in Albany, between eating, I'm making notes before the start of the set figuring it out (laughter).


MR: Heading Back to The New Orleans studios in 2017 you were a part of Trombone Shorty's record that has the ultimate cover of Ernie K Does "Here Come the Girls." Shorty is also on your new record this year.

TH: Yeah that's nice. I think George (Porter) is on the original version. I'll have to look it up.

TH: We have known Shorty since he was young. Coming up he's always been extremely bad ass. In the beginning he used to do some shows with us and then did his own shit. Then blew up. He's the man and puts on a hell of a show. Phenomenal player on the trumpet and trombone. It's like nobody can touch him. But he also plays everything else like drums, keyboards and sings.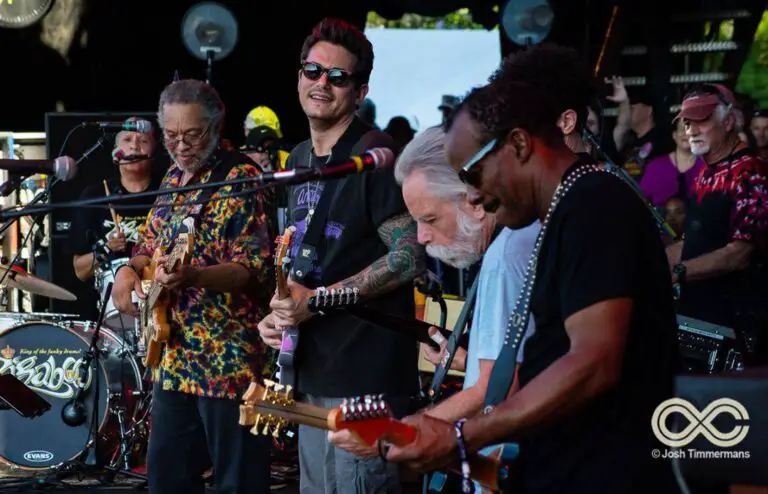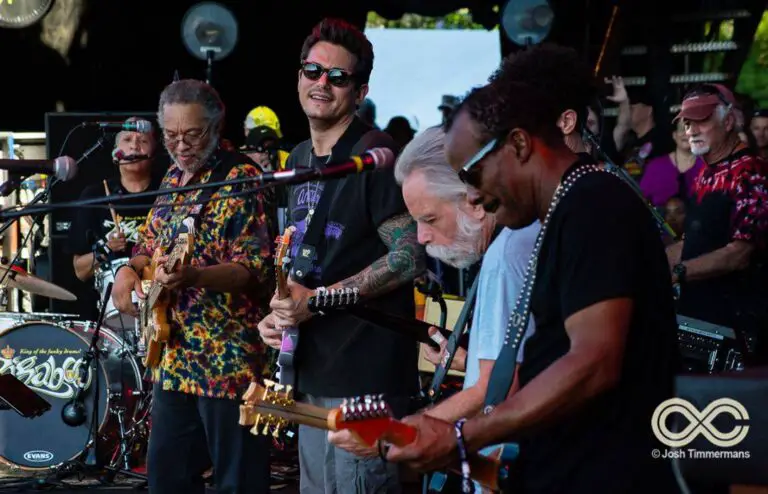 MR: Speaking of horns you were on legendary sax player Maceo Parker's album released last year recorded at an old New Orleans hotel turned studio.

TH: Yea at Goat's studio down in the ward, who's Maceo's soundman. It was fun and great to be on a record with his original track MACEO. Then great covers by Dr. John on "Right Place Wrong Time" that Dumstaphunk started doing.

MR: The new Dumpstaphunk record you just released this year has some just straight funk instrumental tracks. Where did the "Dumpstamentals" come from?

TH : Some of those came up at soundcheck. Me and the drummer Deven Truscleir started jamming on some stuff and other people came in. Ian (Neville) always records those on his phone and so do I so we can revisit them. Ian came up with Backwash when checking his rig during warm up and things like that.

TH: We recorded a bunch of these songs and didn't finish them lyric-wise. Vocal-wise we can always change. It goes kind of like vice versa. We're all a band that can sing and play too, ya know? We did two of our favorite covers by Sly and the Family Stone for "In Time" and Buddy Miles' "United Nations Stomp."

MR: How about Buddy with Band of Gypsies? He also covered "Don't Keep Me Wondering" into "Midnight Rider" by The Allman Brothers for his own record.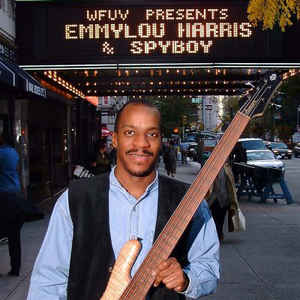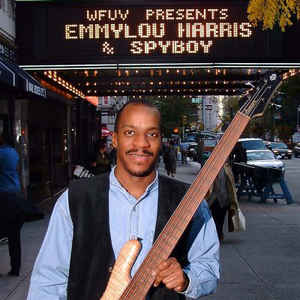 TH: He also covered their song "Dreams." I know those from Buddy and I found out later they were Allman Brothers songs. Just like "Down By the River," I learned that from Buddy and then found out after it was a Neil Young song

TH: Yea Buddy's the man. He's one of my favorites. One of my mom's favorites. She used to play it all the time. His live release is one of the best records. One of my top favorites.

MR: Last time Dumstaphunk played New York State was headlining the 2019 Blues Fest in downtown Syracuse. After hours you and Deven Trescleir on drums came for a special sit-in with the band at Funk n Waffles for a bass-leading cover of The Temptations "Standing on Shaky Ground." Less than a month later Dumstaphunk was opening for The Rolling Stones at the Louisiana Superdome in front of 60K. Are you ready to get at it like that again in 2021?
TH: That was a great show, Most of the time when you're an opening act people are just walking in doing your set or the place doesn't fill up until your last song, but that show the crowd was there and it was a lot of our fans, the energy was high and we felt the love. It was our home town, it felt great!
MR: The Woodstock 99 documentary just released features your performance with Brady Blade and Jewell. Any memories of that infamous Sunday gig in Rome NY?
TH: We drove over night to the festival, I woke up on the bus at the site. I didn't do much. I watched a few bands from the side stage. We had a good set. We stayed to watch the Red Hot Chilli Peppers show and left right before everything went down. The people from the documentary reached out about my experience there. I was only able to tell them what I'm telling you (laughter).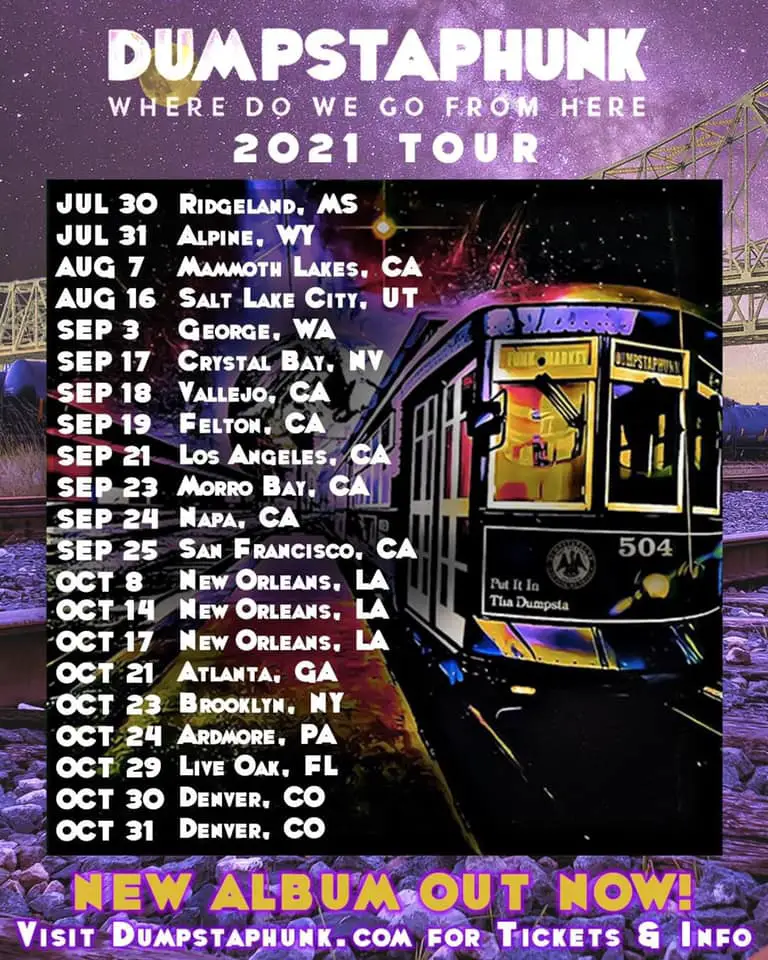 Tony Hall