Laura Jinn has revealed the title of her debut extended play, "Sick!" and relased the first single off the EP.
Jinn wrote "Sick!" from the perspective of a feverish girl's plea for love and affection. The girl within the song is aware that she's not well enough to be in love, but still chases after that feeling. Jinn also plays on the word 'sick' , which can mean feeling unwell, or how some younger adults use sick as a placeholder for awesome. Jinn duly expressed the duality of the feeling on the goth-pop track, and is filled with synth, electronic influences.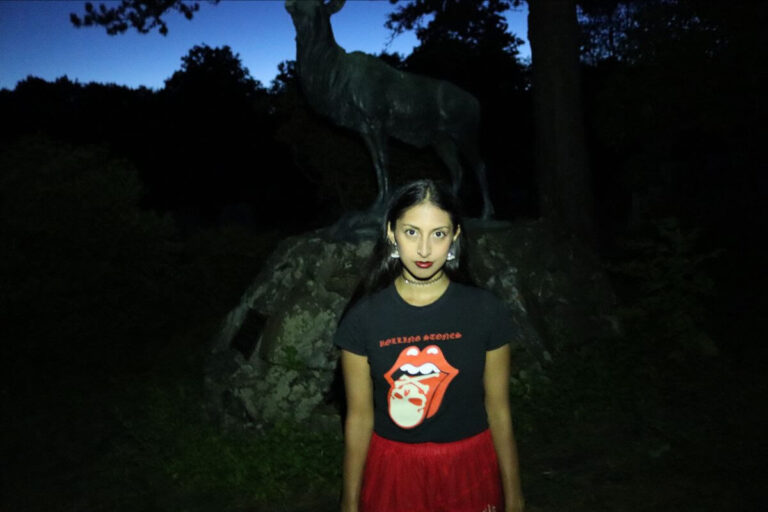 Laura Jinn is an artist and producer born and raised in Cincinatti, OH and is now living in Brooklyn, NY. Jinn spent her early years listening to emo music and hanging out with older girls on LiveJournal. Jinn eventually left home and had faced a new, difficult reality.
Despite the challenges she encountered on her journey, her experiences carved out her creative and interesting spin on music. Jinn expressed her music through a friendly, calm tone. However, the twist of her music is the underlying themes that focus on horror, violence, and etc.
Jinn wanted to see how people defined what being sick was, and how the culture perpuated these thoughts. Jinn wrote the demos for the EP in 2019. However, when the pandemic began, Jinn made some obersavtions and noticed how much stronger the feeling was.
Jinn eventually produced the final versions of the extended play with co-producer Tatum Gale while quarantined in Brooklyn. The two poured themselves into the music while grappling with bigger issues: the devastation happening around them, their fear for themselves, and the privilege that kept them safe.

The EP date is TBA, but the track 'Sick!' by Laura Jinn is out now on Spotify, Soundcloud, and Bandcamp.