Woodstock 1999 four part docuseries focusing on the festival that ended in flames was announced by Netflix in partnership with BBH Entertainment and Raw. Raw recently produced the recent Netflix successes Don't F**k With Cats: Hunting an Internet Killer and Fear City: New York vs. The Mafia.
In an attempt to emulate the 1969 festival for its 30th anniversary, the four day event, Woodstock 1999, saw over 90 bands perform. It drew more than 400,000 people to Rome, NY over the four days. There were high hopes for the festival which was only five years after Woodstock '94.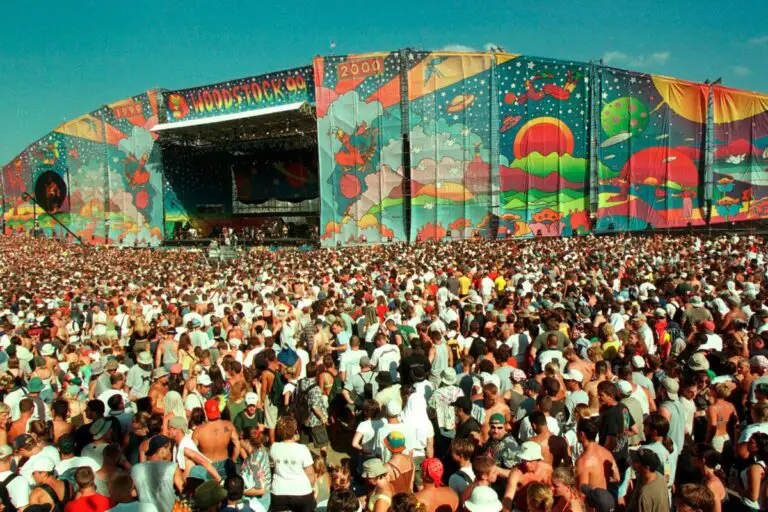 The event started smoothly on July 22, 1999. As the weekend went on, the facilities deteriorated, leading to fires and riots. This gave the festival a sense of lawlessness that peaked during the Red Hot Chili Peppers' set. The docuseries will explore this lawlessness that took place. It will do this by featuring "unseen archive footage and intimate testimony from people behind the scenes, on the stages and in the crowds, the series aims at telling the untold story of a landmark musical moment that shaped the cultural landscape for a generation" according to Deadline.
The festival has been covered in the past, most recently in 2019. The sports and culture website, The Ringer, put out an eight-part podcast about the event.
Recently, Netflix had success with a documentary about the failed Fyre Festival: Fyre: The Greatest Party That Never Happened that was also a festival that didn't quite go according to plan. Hopefully the docuseries on Woodstock 1999 will be a success as well.