An Albany passion project amongst friends has evolved into a molecular musical composition, otherwise known as Bendt. The four-piece rock group strands undoubted rock heritage with a meticulous nuance of modern yet technical tangents. In their most recent, and debut full length, Bendt tells a story that clearly roots deeper than their sonic surface.
Bendt's nine track album, Brightness in the Barrens, is sequenced in such a way that provokes the ear. With each track comes a new tone, walking you up a spiral staircase. It's that moment where you inch closer, adjust your ear and grow more curious with each step. "Encumbered," marks that sonic threshold where you've now entered Bent's world – The Rock n' Roll egg has been cracked and mutates before your own eyes.
A Lonely shadow wearing down

The flooding ends but the flames abound

With knowledge worth its weight in gold 

Encumbered minds best left unsold

"Encumbered" – Bendt
Notably, Bendt has made an effort with the albums opening track "Symptoms." It debuted as a single in January and paired with a play-along music video. You can't knock a band that leads with their musical foot forward. The opening hook is gritty with drum licks that make the listener jump more than once. Lead guitarist, Carl Blackwood, is impressive as he takes the bridge to atmospherical heights. Each instrument colors the piece in their own right, but Bendt is just getting warmed up.
Bendt has that iconic rock sound, but thrives in their subtle textures. Tracks like "Dire Elevation," "13th" and "Don't" start at utter ends of the spectrum and contrast each other brilliantly. It's a physical fitness test of the musical minds. Nothing yields way. Everything is continually changing.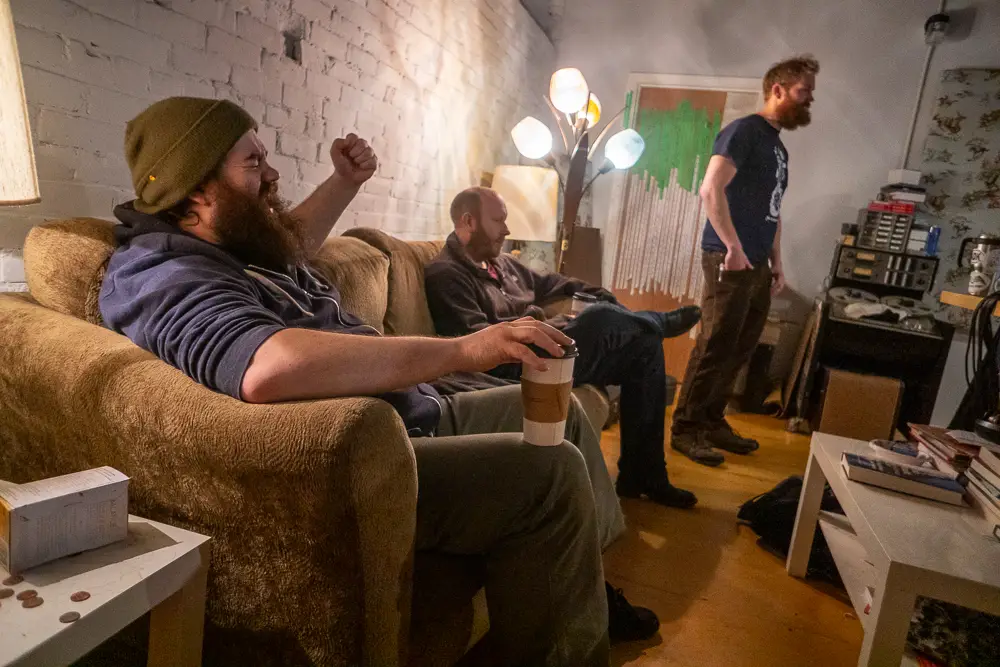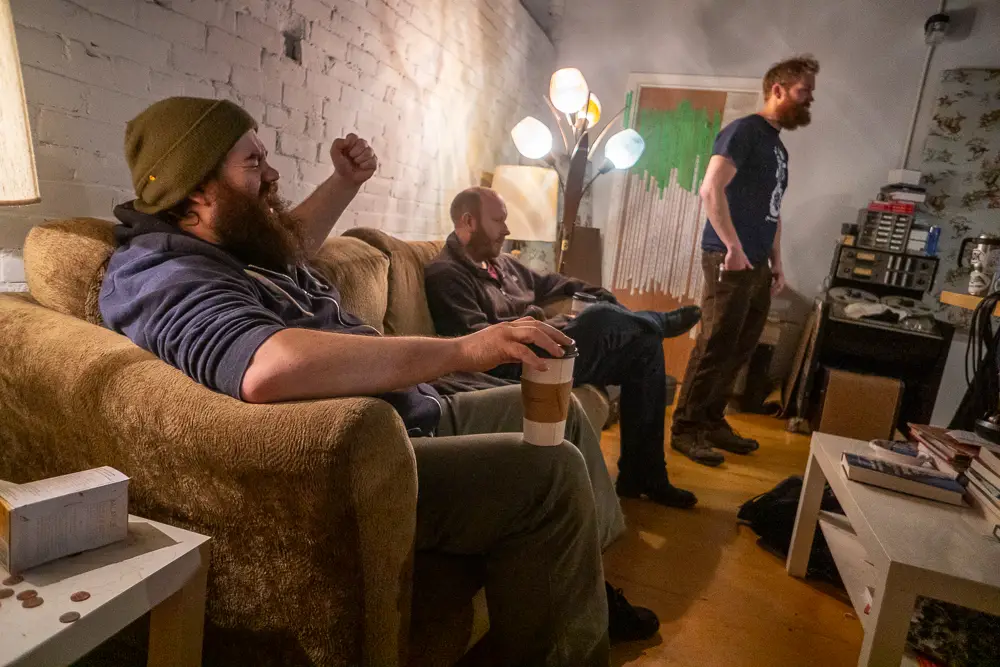 Without ample background, Bendt punningly plays on the notes between the notes. Highlighting on a personal favorite, "Knife" cuts right through the bullshit. Downright gritty rock that highlights the strength of each player. Continually throughout the album Blackwood and bassist, John Longo push and pull against Matt Plummer's lead vocals. Drummer Cody Bingham doesn't play like an outright rock drummer. His nuance captures the intricate textures that non-chromatic instruments often miss – taking what's his and bolstering the energy in the room. Then roaring on the floor tom, sharpening the band back into the hook.
---
Album outliers "Open Spaces" and "Something" round out this debut and make way for a suspenseful setlist if weaved carefully as interludes, or stacked as dreamy encore.
Bendt is a hip rock band that plays outiside the box. My guess: their live performances will keep the eyes and ears on edge, trying to absorb what's actually going on. Gridlocked by the pandemic "Brightness in the Barrens" has not had its chance to bloom.
Be sure to check out Bendt's 2017 self titled EP that holds its own against Brightness in the Barrens eye for eye – or mixed on shuffle. "Odyssey" is a mysterious harmonic that lurks in the musical mastermind of Bendt – giving way with long-winding strums – so you can take it all in once again. It grows.