Woods Valley Ski Area and Copper City Brewing Company have announced the Woods Fest 2 Music Festival lineup. Headlined by reggae jam-fusion rockers Annie in the Water, Americana act The Old Main, and the indie-soul band The Black River, taking place at Woods Valley Ski Area in Westernville, NY on August 10 from noon until midnight.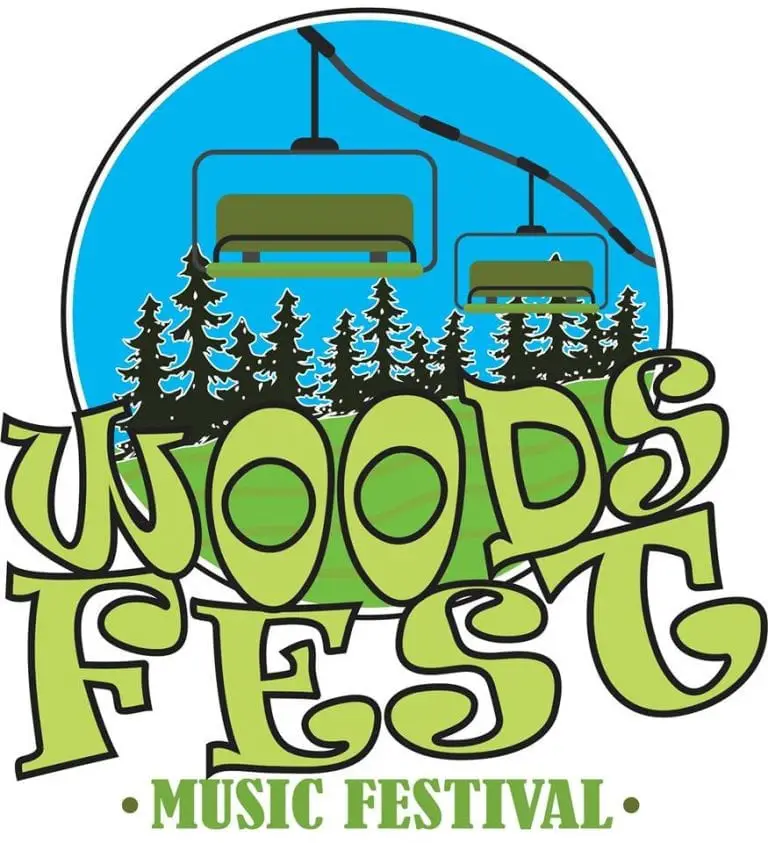 The second annual Wood Fest Music Festival features a variety of nine regional and local artists covering genres from jam, Southern rock, indie rock, groove and Americana. The family-owned ski area transforms the slopes into a family-friendly music venue offering craft beers from members of the Heart of New York Craft Beverage Trail, bounce houses from Varano Super Jump, yoga by Just Breathe Yoga Studio, and local food trucks.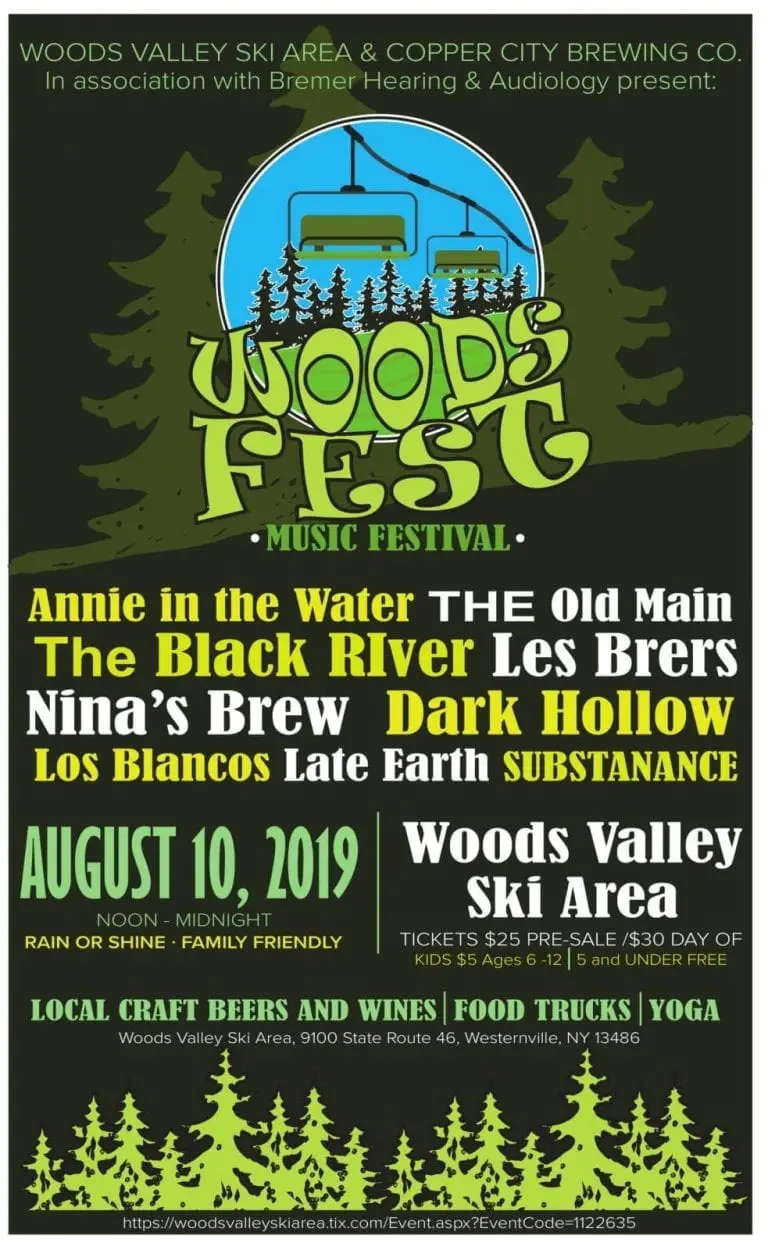 Spanning two stages over the course of the day and night, this year's lineup features Annie in the Water, a Capital-region based band with 11 years under its belt, has recently released its second album Time to Play and has been touring incessantly. Annie in the Water's sound incorporates a unique, groovy combination of funk, reggae, blues, and rock that gets the audience moving while the band feeds off of that vibe to create a truly interactive experience. 
The Old Main is returning to Woods Fest for its second year, with their original brand of Americana. They have performed throughout the Northeast and have gained many followers along the way, including a fervent Woods Valley following. Equally comfortable performing in a small room or the big stage, this is a band on the rise. They have released two albums of original material, 2016's Arlene and Too Far Gone, released in 2018. The live environment is where this band really shines. Audience interaction is what it's all about so don't be alarmed if Nash Robb suddenly shows up behind you in the crowd with his standup bass in tow. 
The Black River is quickly becoming a recognized name throughout Central New York and beyond with its blend of classic and roots rock mixed with the soulful storytelling of band leader Mike Powell. The band recently concluded a month-long residency at the King of Clubs in Syracuse's Armory Square; a stretch that saw the band hone its sound to create a sonic tour-de-force unlike any in the area. You can check out their recent performance at A Lovely Time Festival here. 
Central New York's premier Grateful Dead tribute band Dark Hollow joins the Woods Fest 2 lineup hot on the heels of their Barn Party at Critz Farms in Cazenovia. The band features a wealth of Central New York's greatest musical talents and has been creating original takes on the Grateful Dead experience since 1996. 
Nina's Brew comes to Woods Fest from Burlington, VT. They recently performed as part of Twiddle's Tumble Down Festival and are quickly gaining traction throughout Central New York as a tremendous live act. 
Los Blancos are Central New York's musical godfathers. This band grooves like no other with its own take on the blues, Zydeco, Latin, roots, and funk. They've performed alongside such luminaries as Little Feat, moe., Los Lobos, Govt Mule, and Dickey Betts (formerly of the Allman Brothers Band), earning a fervent following of fans not only in Central New York but across the state and beyond. 
Les Brers return to Woods Fest after a tremendous set last year. Les Brers are the region's longest-running and best Allman Brothers Band tribute act. Many of last year's attendees commented on last year's set, saying that if you closed your eyes, you'd swear you were at an Allman Brothers Band show. 
Late Earth comes to Woods Fest via the Syracuse alt-rock scene. Fresh off a performance at the A Lovely Time Festival at Snow Ridge, the band is spreading its unique sounds at venues and festivals throughout the area. This is another band on the rise and one that will surely grab your attention at Woods Fest. Their self-titled debut album packs an original rock crunch with an alternative bent that incorporates ska, blues, jazz, and punk. You can find it on all the streaming services and for purchase through Bandcamp. 
Substanance returns to Woods Valley after making a splash on St. Patrick's Day. This unique trio is the epitome of a family band. Father Joe Coniguliaro and his sons Quinn and Ben come from Saugerties packing a lunch box  full of original material that combines elements of funk and harmonic indie rock that will provide food for your ears. 
Advance tickets are available in person at Copper City Brewing Company, 1111 Oneida St. in Rome or online for $25 through the Woods Valley website at this link. Children ages 6-12 are $5, 5 and under are free. Passes include parking, all-day admission to the festival, and use of bounce houses for children.  
Gates open at 11:00 am with the music beginning at noon. For more information or questions on Woods Fest Music Festival, visit the festival website.