The 2019 Syracuse Area Music Awards and Hall of Fame inductions will take place March 7 and 8 at Dinosaur Bar-B-Que and Palace Theater
The Syracuse Area Music Awards will hold its annual Hall of Fame inductions and awards ceremonies over two nights in early March. The annual Hall of Fame induction ceremony and dinner will take place upstairs at the Dinosaur Bar-B-Que on Willow Street on March 7 and the 26th Annual SAMMY Awards will be presented at the Palace Theater on James Street on March 8.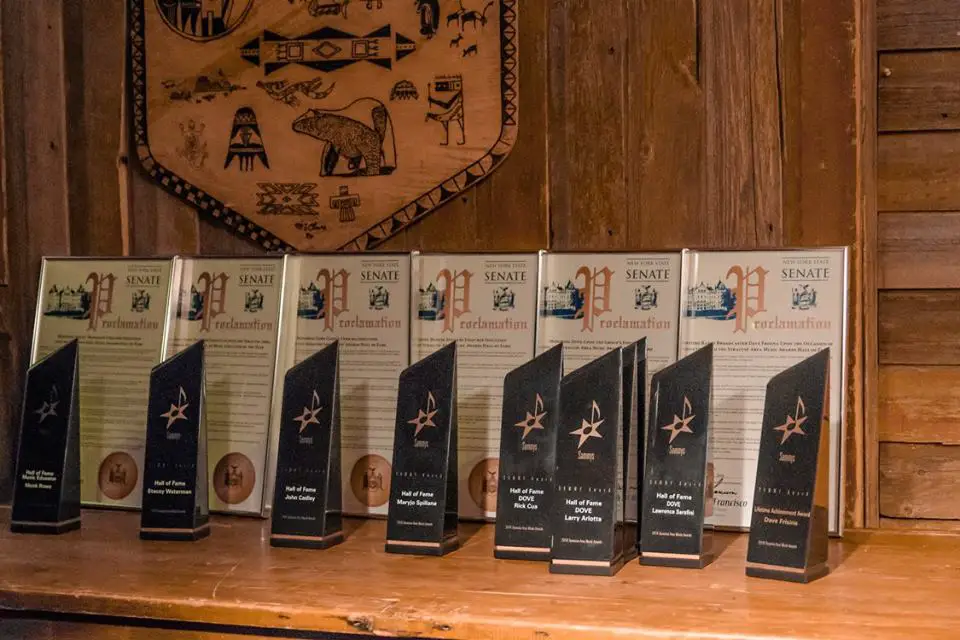 Artists who wish to be considered for nominations have until Jan. 5 to submit their work. Submission information is available here. To be eligible, artists must have released new work during 2018.
For the People's Choice, fans can now submit their choices for favorite artist, festival, and venue here. The submission period runs through Jan. 13 and voting will begin on Jan. 15.
Last year's Hall of Fame inductees included long-time production manager Stacey Waterman, tour manager Maryjo Spillane, '70s prog-rock band DOVE, and bluegrass musician John Cadley. Hamilton College's Monk Rowe was awarded the Educator of the Year and Rebel Radio DJ Dave Frisina was awarded the Lifetime Achievement Award.
The 2018 People's Choice Award recipients were Infinity for Best Artist, Taste of Syracuse for Best Festival, and Wildcat Pizza Pub for Best Venue.
A press conference is scheduled for Feb. 5 at 10:00 a.m. at the Palace Theater, where organizers will announce nominees and Hall of Fame inductees. Tickets to both events will be available beginning Feb. 5.
NYS Music is one of the event's supporting sponsors.
Below is a list of the 2018 SAMMY winners: