It must be illegal to have so much talent on one stage, but Willie Nelson's Outlaw Music Fest broke all the rules at Saratoga Performing Arts Center Sunday, September 23, 2018.  From keeping SPAC open past August to country singers crooning about open-mindedness and love, Outlaw Fest challenged all the norms you might expect at a country music fest.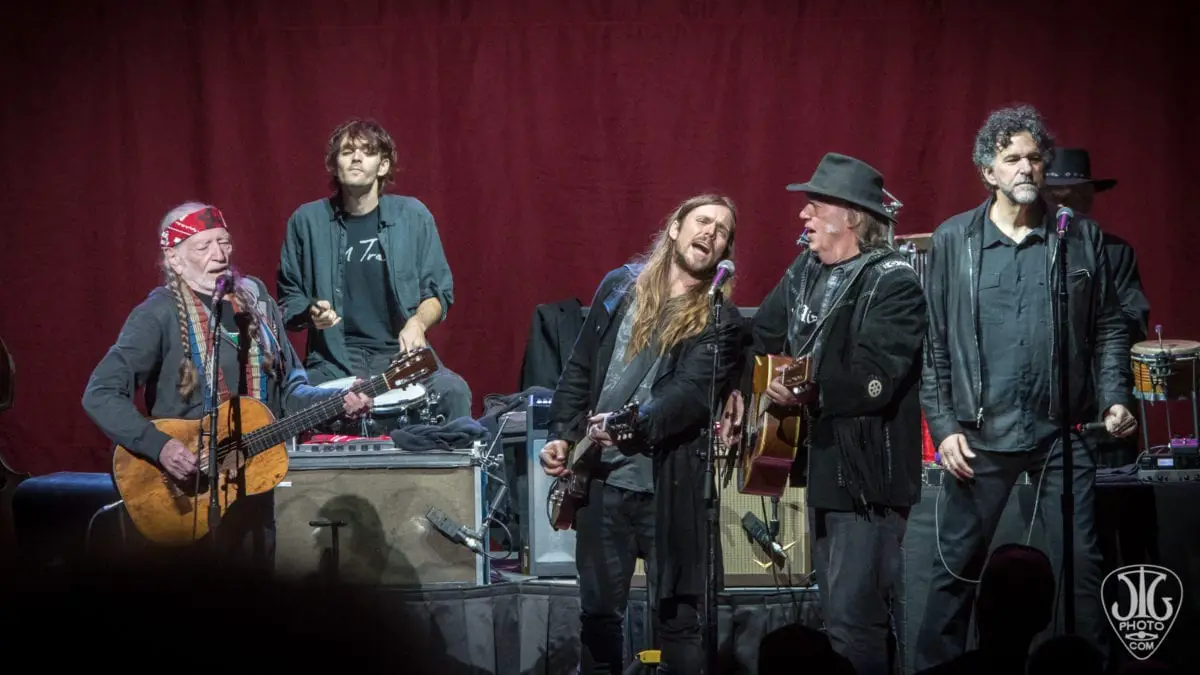 The concert opened in the afternoon with Nelson's youngest, Micah Nelson whose band is titled "Particle Kid." Sounding like a Green Day alternative band, Particle Kid's heavy bass, melodic whistling, and guitar changes made by a stagehand wearing an astronaut helmet lent a fun feel to the afternoon. Nelson's words to his third song, "I'm in love with the ocean / Does the ocean love me back?" aptly demonstrates the depth of the lyrics and vibe of the performance. Particle Kid was yearning, stretching, and laughing a bit too during the set.
Lucas Nelson and the Promise of the Real followed. Lucas is Micah's older brother and a favorite in both music and films at present. His band, The Promise of the Real, lives up to its name. The musicians played guitar solos beautifully between songs, lending a lovely transition. Lyrics about turning off the news and raising kids to be more hopeful were running themes. Lucas at one point voiced that "Trust builds trust," and the crowd cheered. There was both a hopefulness and a musicianship that was reminiscent of Crosby, Stills, Nash and Young's works in the 1970s, both in representing themes around peace, nature, and love and musicians tackling more challenging blends and chords. When Lucas vocalized, "I believe every heart is kind / some are underused," the crowd cheered and shared optimism back with the singer.
Nathaniel Rattliff and The Night Sweats quickly took the stage next, with very little downtime between performers. The band channeled Johnny Cash old style sound, producing a wall of music complete with blaring trumpets, tenor sax, and drums. The high energy, hand clapping, the brass screaming sound had the crowd on its feet. The bass was so heavy the screens on either side of the stage were vibrating, and Rattliff's Baptist church voice brought almost a revival feel to SPAC. Rattliff and the Night Sweats sustained this energy for over an hour of blues, swing, and country feel, peaking with high energy and joyfulness on the faces of the musicians and fans alike.
After this fevered pitch, Sturgill Simpson took the stage with a much heavier, rock country sound that prompted many in the crowd to request earbuds Sturgill is a southern rocker, and there was no apology to how he added noodling and long jams within his set. While different from those before and after him at the festival, Sturgill was fiercely loyal to his own sound and had integrity within his set too, representing his beliefs about keeping an open mind in a genre that doesn't always celebrate diversity and cognitive flexibility.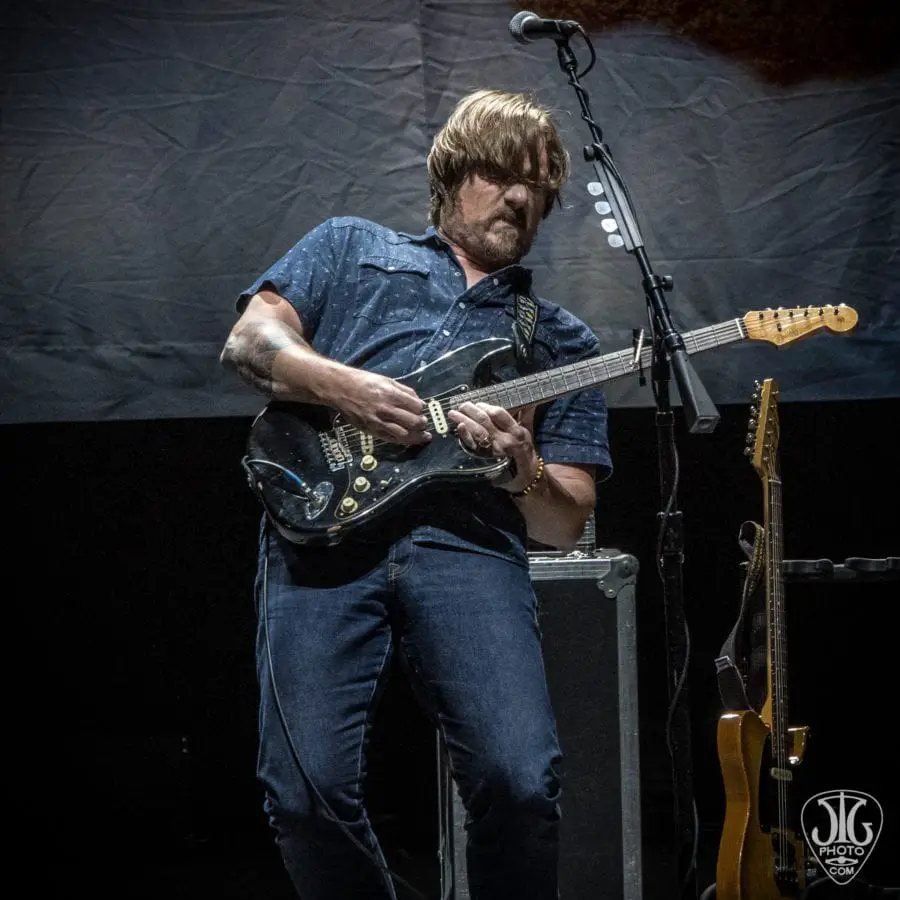 The crowd would have to wait for Neil Young and the Promise of the Real to take the stage, but it was totally worth the wait. Lucas and Micah Nelson joined Young, who was clad in a flannel, jeans, and old felt hat. Young's positive connection with Lucas and Micah has clearly energized him; after a brief "How ya doin'?" Young jumped right in with tunes from his entire career. Young is a star in his own right; many in the crowd traveled to SPAC just to see him perform. "Heart of Gold" was so well received by the crowd that they seemed to be moving as one heart, swaying and singing. Young would dance and lean into guitar player Lucas Nelson, laughing and jumping like a much younger man.
Willie Nelson concluded the festival, crooning his love songs accompanied by his sister and sons. Rattcliff came on stage for a song, and Young joined for two songs too. Nelson seemed to speak some of the lyrics more than sing them, but no love was lost between him and his fans. As the night took on a cool September chill, fans stayed in abundance to cheer on their well loved favorite country star.
After all, it was a festival of abundance: an abundance of talent, an abundance of fans, an abundance of energy, and even an abundance of love. Outlaw Fest was a welcome change at SPAC, moving the Spa city venue in new directions for a fall concert that echoes of old themes.