LRS Records opened shop in Syracuse five years ago. The label specializes in releasing Syracuse-based music on vinyl but has also released 26 albums on CD, cassette and digital download, featuring artists from throughout Central New York and beyond.
In September, the label will take up residency at Funk 'n Waffles. Each Sunday throughout the month from 6:00-8:00 p.m. attendees will be treated to free all-ages shows at the famed Clinton Street cabaret. Each show will feature one LRS band with support from another local artist. The label hosts bands of many genres ensuring a unique feel to each week's show.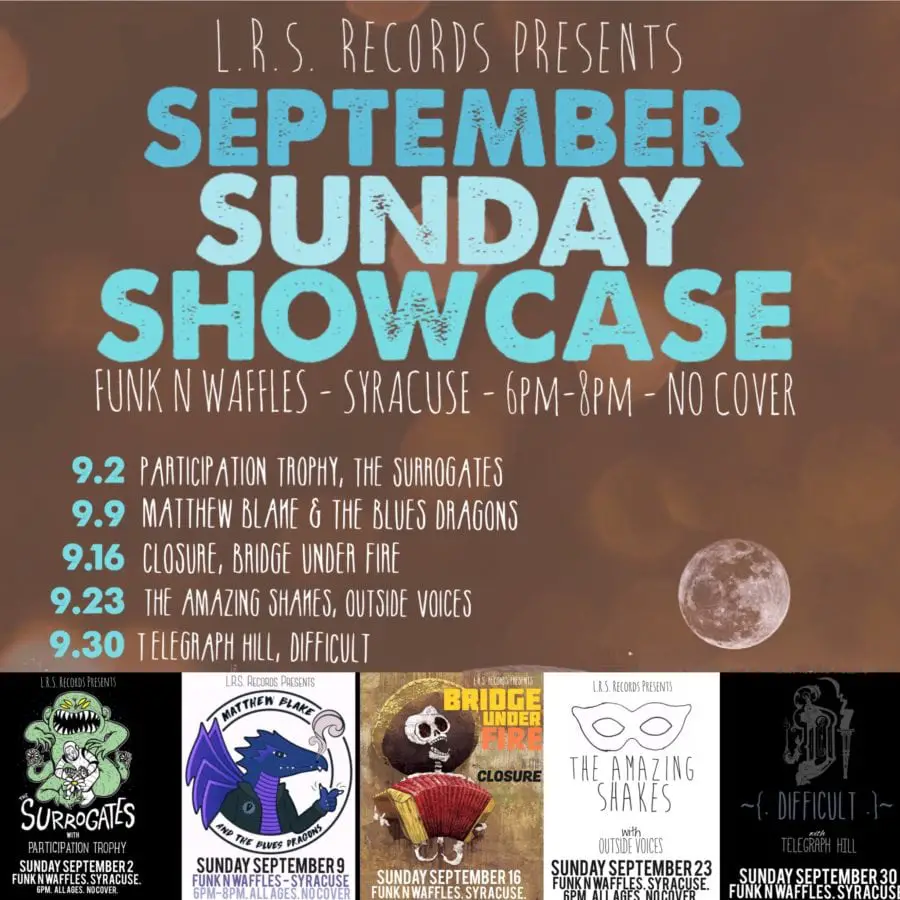 LRS Presents Schedule:
Sept. 2 – The Surrogates and Participation Trophy
Participation Trophy is an acoustic folk-punk trio featuring James Manton, Nicholas Streeter and Matthew Blake. Participation Trophy combines dark, introspective lyrics with the energy of a barn burning folk festival. They have released a split-10" record on LRS and are currently writing and planning to record their next release. The Surrogates are a Syracuse-based high-energy pop punk band who has been a staple of the Syracuse music scene for the past few years.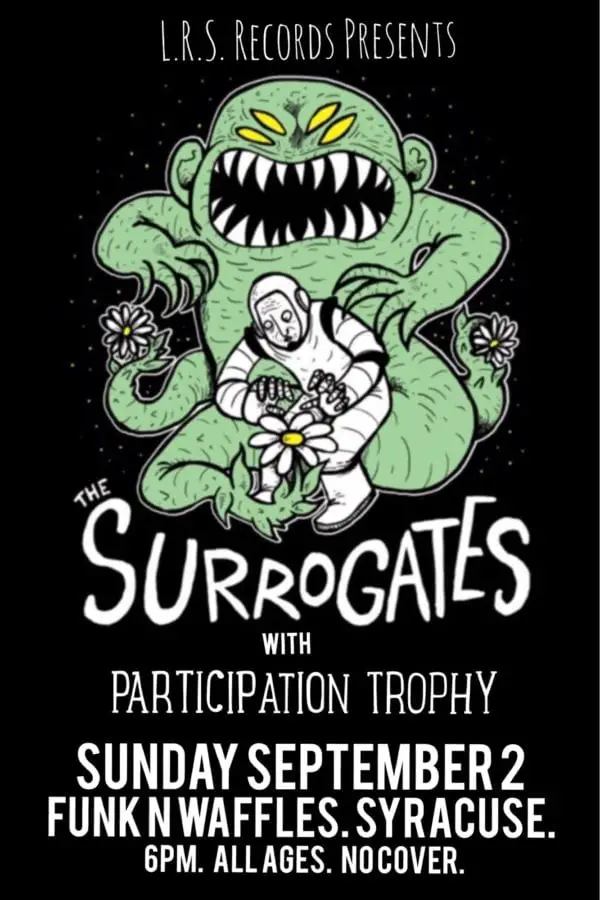 Sept. 9 – Matthew Blake and The Blues Dragons
Matthew Blake and the Blues Dragons are a psychedelic blues-rock band from Syracuse. Matthew Blake leads his rhythm section of brother, Jake Blake and Zach Maio through genre-bending blues that touches on funk, soul, rock and more, all tied together with his virtuoso guitar playing. Matthew Blake and the Blues Dragons released their SAMMY-nominated self-titled full length in 2017 and are currently writing a follow-up album.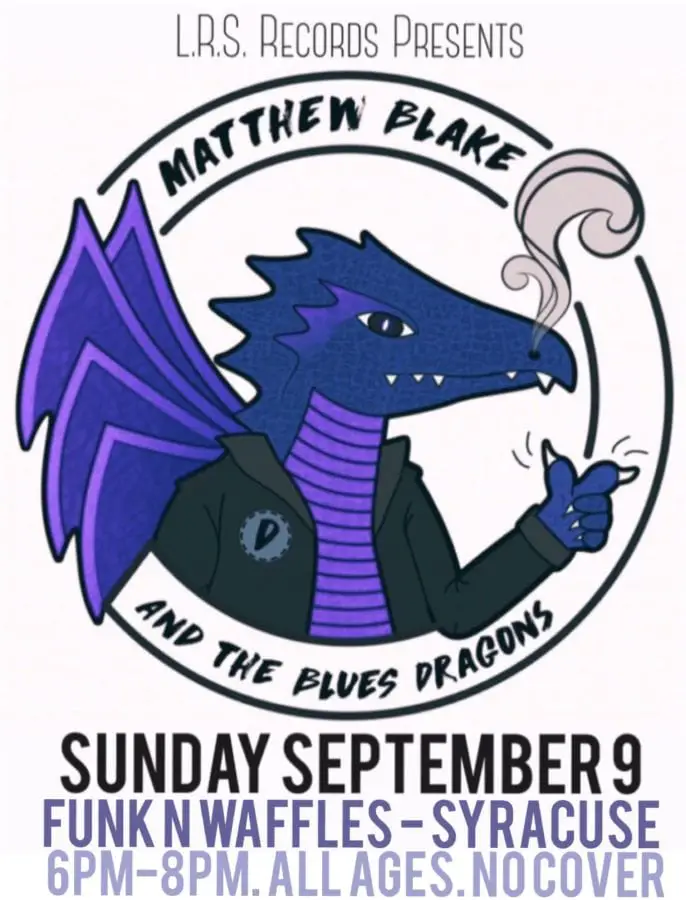 Sept. 16 – Bridge Under Fire and Closure
Bridge Under Fire is a punk/post-hardcore band featuring LRS Records owner Mark Turley, along with Chris Whitmore, Steven Lowe, and Tim Wilson. Bridge Under Fire's sound is defined by energetic shouting vocals, accented by interweaving catchy guitar hooks. Bridge Under Fire released their second full-length album, Gluttons Before Grace, on CD and vinyl in 2017. Closure is a new young band from Syracuse with a sound that has a throw-back feel to late '90s and early '00s emo and indie rock. They recently released a three-song EP independently.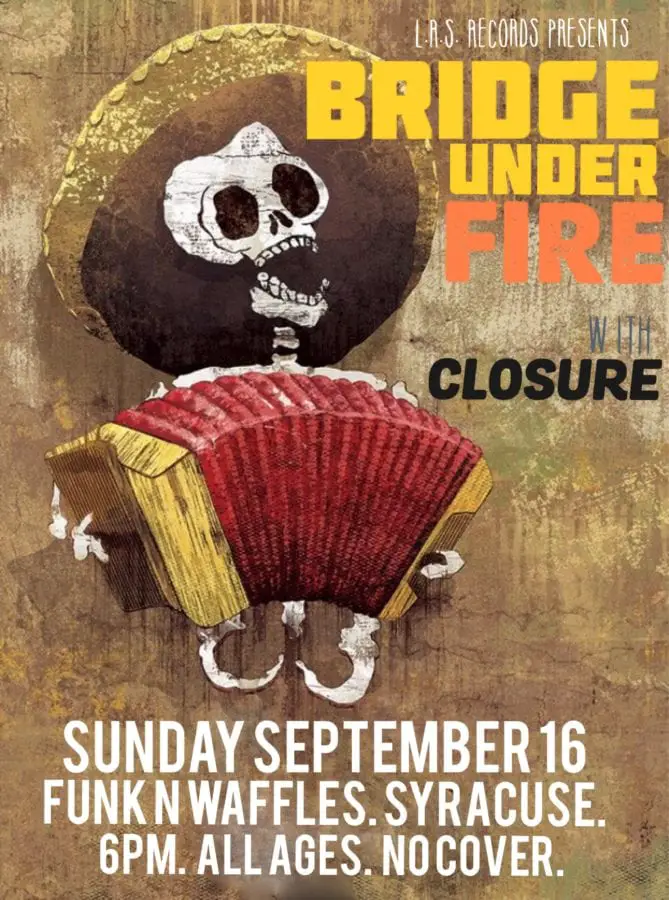 Sept. 23 – The Amazing Shakes and Outside Voices
With an upcoming release scheduled for the end of the year on LRS, The Amazing Shakes are an act that has to be seen live to be believed. Superheroes Reverend TF45, Moonlight Jackson, and Nurse Backbeat combine surf-rock and power-pop to deliver songs about zombies, dynamite ladies, and outer space. Accompanying them, Outside Voices is a Syracuse band that combines alternative and indie rock with late '90s feel but in a brand new way.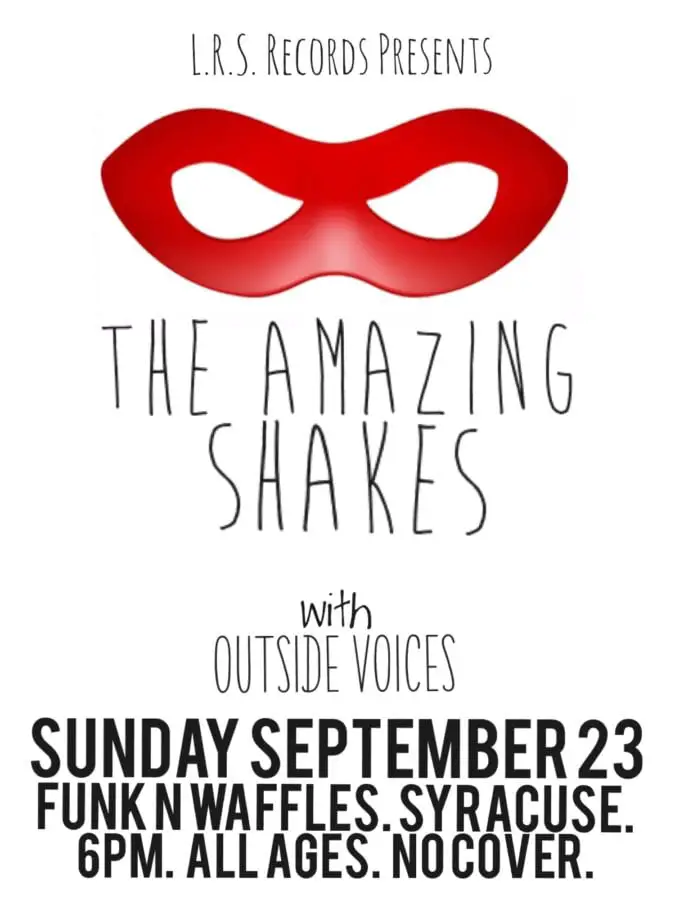 Sept. 30 – Difficult and Telegraph Hill
Telegraph Hill is the most recent release from LRS Records. Beginning as a solo acoustic project by Caleb Liber, Telegraph Hill has grown to be a full band, delivering pop-rock that showcases musicianship and vocal harmonies. Telegraph Hill's double EP, Three Sixty will be released Aug. 25 on LRS Records. Accompanying them will be Syracuse's own, Difficult. Difficult is a post-hardcore band featuring members of some of Syracuse's best indie, rock, punk and hardcore bands. This is a band that has a sound that draws on all of those genres but has a more mature sound musically.
LRS also offers a podcast, Long Range Sarcasm, on Apple Podcasts and Google Play to keep you up-to-date on new releases, shows, tour dates and what's going on with artists on the label.
Check out the fuzzed-out, garage-y Matthew Blake and the Blues Dragons below: