Do you think you have the stamina to play an instrument for almost a week straight without putting it down? Australian musician Scott Burford answered that question when he played his acoustic guitar for just over five straight days, for a total of 125 hours.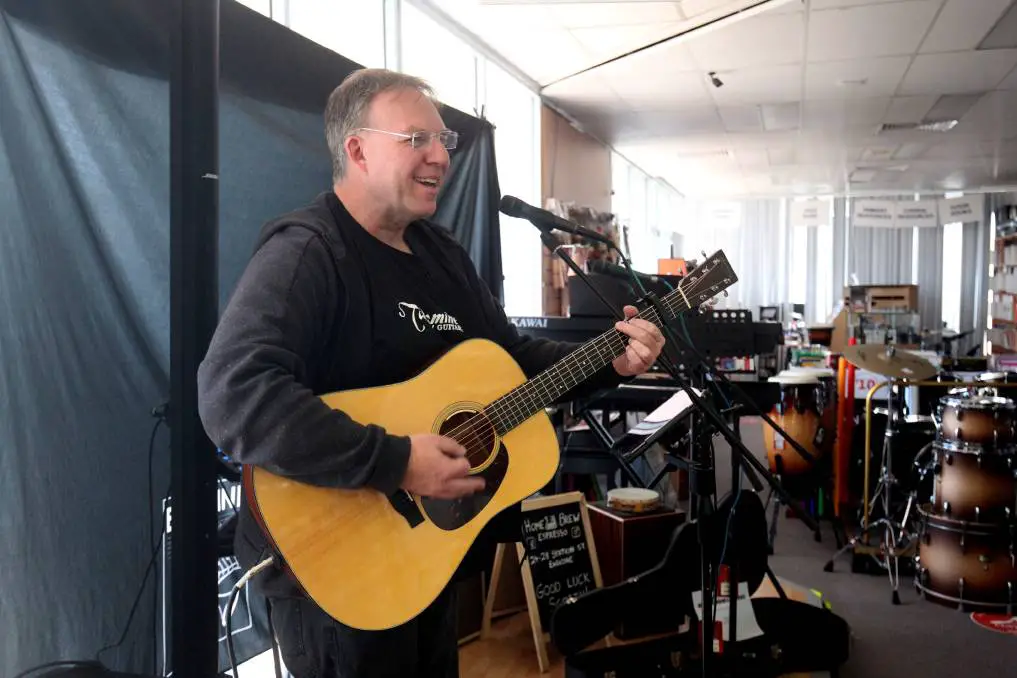 Burford started his July 15 jam session with a few goals in mind. He wanted to make the Guinness Book of World Records, and raise money for the charity Musicians Making a Difference (MMAD), which helps vulnerable young people suffering from emotional abuse, neglect, and disadvantage while empowering youths through music, dance, and mentoring.
Playing for 125 hours, Burford smashed the previous world record of 114 minutes, and the unverified Canadian record of 124 hours and 30 minutes.
To set the record, the 49-year-old musician had to follow a very specific set of rules by Guinness for the record to stick. He was allowed a 30 second break in between each song for nourishment, and allowed a five minute break each hour which Burford utilized for power napping. Guinness rules also stated that the musician had to be recorded 24 hours a day during the attempt, and perform only published songs. He also couldn't play the same song twice within the same hour.  Able to perform 500 songs, this would not be a problem for the Aussie musician.
Impressed onlookers at the Engadine music shop, where the world record attempt was being held, picked up  acoustic guitars within the shop, and jammed away with Burford, helping pump his adrenaline and provide good vibes to help keep him going.
In the end, Burford performed over 1300 songs, and raised over $6000 for MMAD.
After his world record breaking set, Burford stated the following to local news source The Leader: "This has been one of the best week's of my life playing music. I'm pretty tired and can't wait for a long lie down, but super excited to have achieved my goal. I'm extremely grateful to everyone who helped keep me focused and awake.