The Newport Folk Festival has been sold out since the day tickets went on sale last November. Not a single artist was announced but it's reputation is such that it didn't matter. The lineup began it's reveal in late January with Australian rocker Courtney Barnett and continued on with sometimes daily, sometimes weekly, sometimes monthly announcements. The final slot was finally filled early this month with a set dubbed "Motel Songs and Stories" featuring Butch Walker, John Fullbright, Jack Ingram, Paul Cauthen, and the Band of Heathens. In between was a healthy mix of who's who and a who's next of folk, rock, world and soul. Set times were released last week and can be seen below or on the fesitval's excellent app.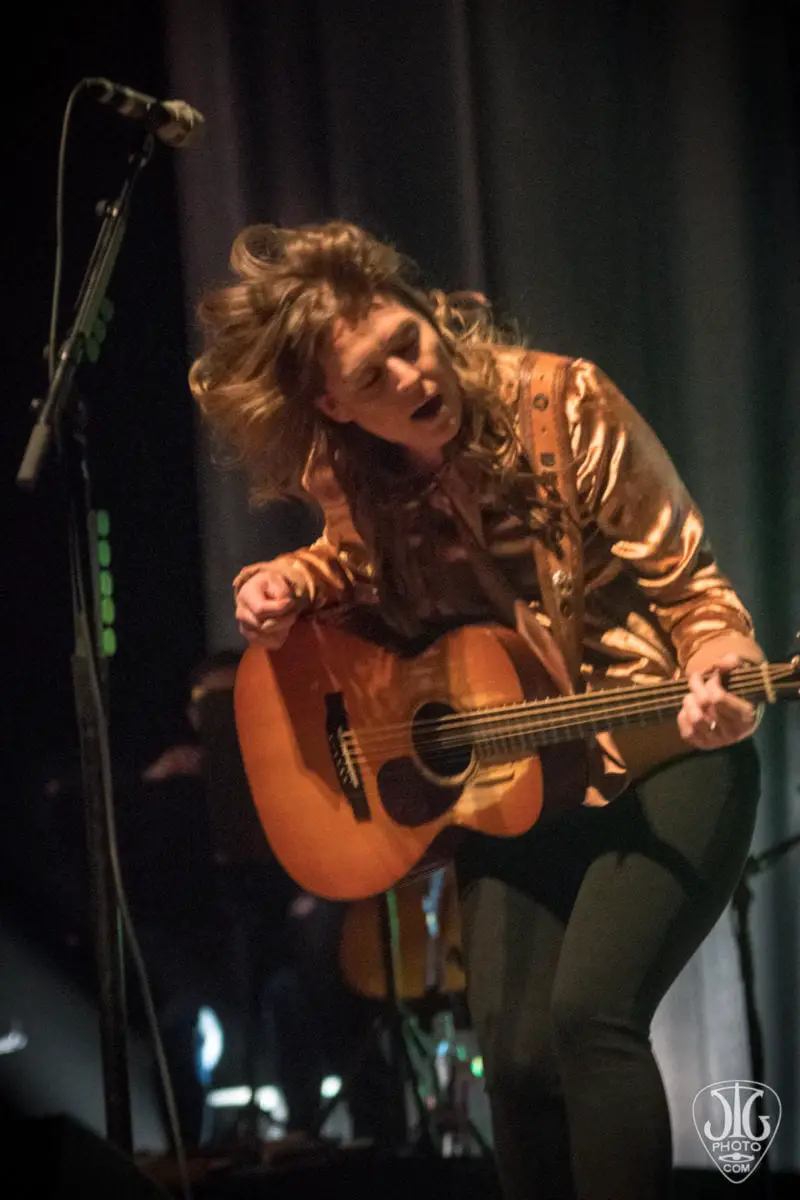 On the surface, with artists like Sturgill Simpson, Jason Isbell, St. Vincent, Margo Price, Glen Hansard, Lucius, and even Cheech and Chong, it's an incredible lineup. But what's special about the Newport Folk Festival cannot be revealed entirely in the lineup. Many of the musical highlights of the weekend will be what isn't readily apparent. There will be collaborations aplenty. Who plays with who will be as important as who plays when and where.
Even within what's on paper there are mysteries that still are yet to be discovered. First and foremost, the final slot on Saturday night is still listed as "Unannounced." The festival has done this before, with artists like James Taylor and Nathaniel Rateliff and the Night Sweats playing unannounced sets in prior years. The rumors are already swirling about who could possibly be showing up for this one. Every year also sees it's share of guests not at the festival, like when Kris Kristofferson just happened to show up to jam a bit a few years back. Who will be around this year? There's always past performers strolling the grounds, even if they never get on a stage.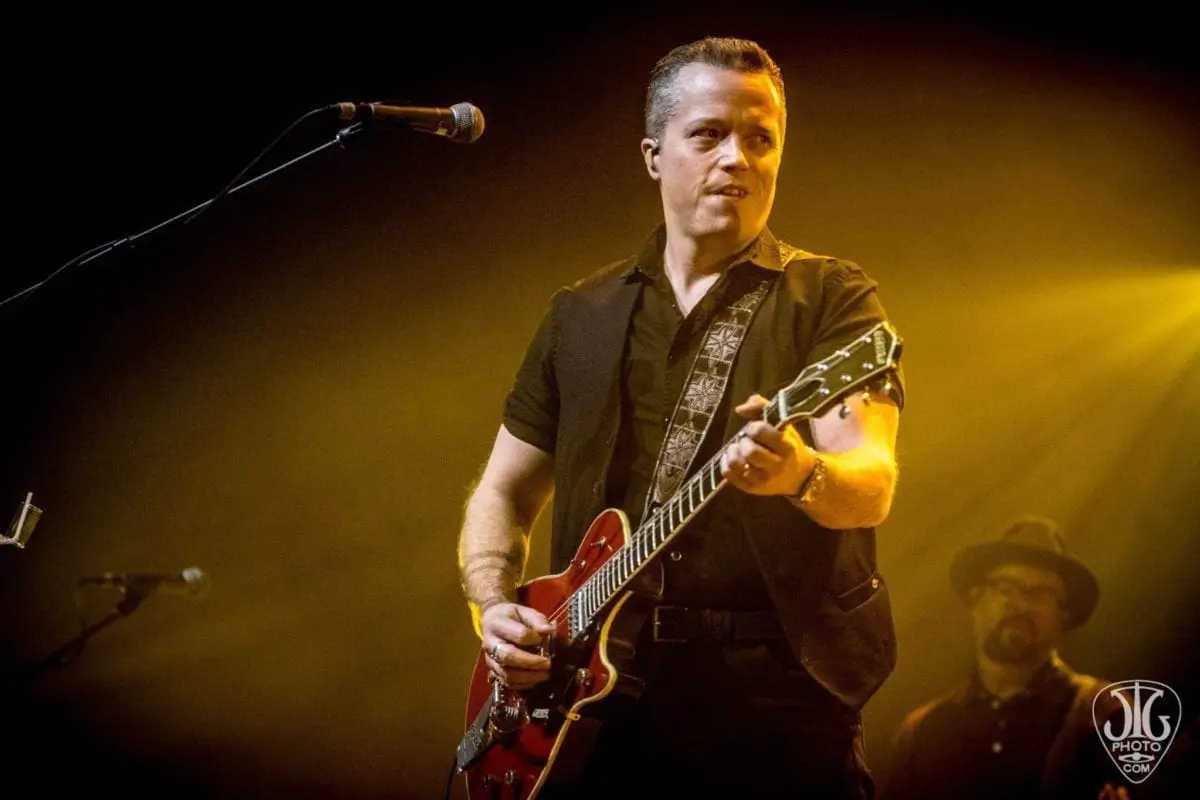 The festival closing slot on Sunday night also remains quite mysterious, with Jon Batiste and the Dap Kings playing house band to a slew of unannounced guests in a set dubbed, "A Change is Gonna Come." On Saturday, The Fruit Bats' Eric Johnson will be hosting a set with Phil Cook, Matthew White and the Spacebomb house band for a set called "Beneath The Sacred Mountain: A Cosmic American Revue." Yet another chance for lots of unannounced guests and a who-knows-what sound. What unique collaborations occur inside on the small Museum Stage and who plays short impromptu sets at the Kids Tent are just a couple more mysteries that won't get revealed until they happen. For those at the festival, or even for those that just want to play along, the best way to know about and catch these moments is to install the festival app and follow them on Twitter as they will often let you know what's happening in time to be a part of the fun.
For those lucky enough to have tickets, whether arriving by car, boat or bike, we'll see you at the Fort! For those wishing to get a taste of the magic happening on the festival grounds, TuneIn will be broadcasting select sets from the festival all three days. And of course, follow us @NYStateMusic as we will be covering the entire festival as well. Then check back here after the festival for our full review.
The Newport Folk Festival is taking place at Fort Adams State Park in Newport, Rhode Island from July 27 to 29.
Go to NewportFolkFestival.com for further details.
Here are the daily schedules: (Bone up on the lineup with this official Spotify playlist)
Friday, July 27
Museum Stage
10:00am Open Mic
11:00am Johnny Irion
12:00pm Courtney Marie Andrews
1:00pm Erika Wennerstrom
2:05pm Autumn Defense
3:30pm Band of Heathens
4:00pm Jack Ingram
4:30pm Butch Walker
5:00pm John Fullbright
5:30pm Paul Cauthen
6:00pm Jonathan Tyler
Harbor Stage
11:00am Darlingside
12:05pm Sidi Touré
1:10pm This Is The Kit
2:25pm Moses Sumney
3:45pm Rachael & Vilray
5:10pm The Wood Brothers
Quad Stage
11:10am Tuck & Patti
12:15pm Amanda Shires
1:25pm Tyler Childers
2:40pm Glorietta
4:10pm Ben Harper & Charlie Musselwhite
5:40pm St. Vincent
Fort Stage
11:20am Fantastic Negrito
12:35pm JD Mcpherson
1:50pm Margo Price
3:10pm Lucius
4:40pm Sturgill Simpson
6:15pm Jason Isbell And The 400 Unit
Saturday, July 28
Museum Stage
10:00am Open Mic
11:00am Kaia Kater
12:05pm Zane Campbell
1:10pm Nicole Atkins Digs Other People's Music
2:15pm Laura Veirs
3:30pm Jonathan Tyler and Ramsay Midwood
4:05pm Matt the Electrician and Chris Smither
4:50pm JP Harris and Patrick Haggerty
5:30pm Lula Wiles and Valerie Mindel
Harbor Stage
11:00am Caamp
12:05pm Bedouine
1:15pm Daniel Norgren
2:25pm Phoebe Bridgers
3:30pm Colter Wall
5:10pm Hamilton Leithauser + Rostam
Quad Stage
11:10am Low Cut Connie
12:15pm Hiss Golden Messenger
1:25pm Tank And The Bangas
2:40pm Beneath The Sacred Mountain
4:05pm Jenny Lewis
5:30pm Cheech & Chong
Fort Stage
11:20am Curtis Harding
12:30pm Lukas Nelson And Promise Of The Real
1:50pm Valerie June
3:10pm Shakey Graves
4:40pm Courtney Barnett
6:15pm UNANNOUNCED
Sunday, July 29
Museum Stage
10:00am Open Mic
12:35am Becca Mancari
1:40pm Cordovas
2:45pm Johnny Fritz
3:50pm Joe Purdy
5:00pm Two Trains Runnin' Movie Screening
Harbor Stage
11:00am Twain
12:05pm Jen Cloher
1:15pm The Weather Station
2:25pm Nicole Atkins
3:40pm Charlie Parr
5:05pm Langhorne Slim And The Lost At Last Band
Quad Stage
11:05am The War And Treaty
12:15pm Khruangbin
1:30pm Nels Cline's Curtis Rogers Memorial Resonator Excursion
2:45pm Toots And The Maytals
4:10pm Bermuda Triangle
5:35pm Glen Hansard
Fort Stage
11:20am The Sunday Groove Featuring Preservation Hall Jazz Band
12:30pm Passenger
1:50pm The Lone Bellow
3:15pm Gary Clark Jr.
4:45pm Brandi Carlile
6:15pm A Change Is Gonna Come