Still running strong after 40 years, BRIC has announced the anniversary lineup for this years Celebrate Brooklyn, live free concert series that runs June 5 – Aug. 11 at the Prospect Park Bandshell in Brooklyn.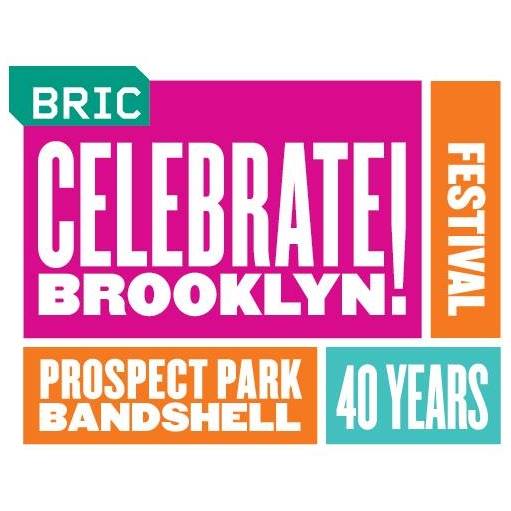 With more than 30 performers rounding out the concert series, headliners for this years events include Grammy award-winning artist Common, The Breeders, Aimee Mann, Superchunk, Fischerspooner, Mala Rodriguez, Rhye, Kronos Quartet, Anoushka Shankar, Tinariwen, BADBADNOTGOOD, Noname, Tarrus Riley, Gary Clark Jr., Godspeed You! Black Emperor, and several more.
The American Express-sponsored series also includes live music/film screenings of Brimstone and Glory, and Nausicaa of the Valley of the Wind, a family concert by Los Lobos, dance performances by Dorrance Dance and Ballets Jazz de Montreal, and the Bud Light music series returns for its 17th consecutive year.
Benefit concerts will be held by The Decemberists, Vance Joy, Grizzly Bear + Spoon, Joe Russo's Almost Dead, Courtney Barnett, and Good Vibes with Jason Mraz & Brett Dennen.
BRIC, is the leading presenter of free cultural programming in Brooklyn for arts-and-media, and reflects Brooklyn's eclecticism and diversity. Their Celebrate Brooklyn! festival is the longest-running outdoor summer performance festival in NYC. In its 40 year history, the festival has seen more than 2000 artist perform, and seen over 200,000 festival goers attend each year. For more information and the complete schedule, visit the BRIC website here.
Full Season Lineup:
June 16 – The Jayhawks / Mandolin Orange / Parsonsfield
June 23 – Fischerspooner / Juliana Huxtable
June 29 – Branford Marsalis / Roger Guenveur Smith
June 30 – Ricky Skaggs and Kentucky Thunder / Sierra Hull and Justin Moses / Mamie Minch
July 12 – Antibalas / Combo Chimbita / DJ Nickodemus
July 14 – Kronos Quartet / Trio da Kali
July 20 – Anoushka Shankar / My Brightest Diamond
July 27 – Tinariwen / Cheick Hamala Diabate
Aug. 4 – Tarrus Riley with Dean Fraser and the Blak Soil Band / Mwenso & the Shakes
Aug. 10 – Godspeed You! Black Emperor / Emel Mathlouthi
Bud Light Music Series Lineup:
June 21 – Aimee Mann / Superchunk / Jonathan Coulton
June 22 – R+R+Now featuring Robert Glasper, Terrance Martin, Christian Scott aTunde Adjuah, Derrick Hodge, Justin Tyson, Taylor McFerrin / Paul Beauburn
Aug. 9 – Gary Clark Jr. / Fiona Silver
Aug. 11 – The Breeders / Speedy Ortiz
Eventbrite Music Series:
July 7 – Rhye / Natalie Prass / Overcoats
July 13 – Mala Rodriguez / Ana Tijoux / Girl Ultra
July 26 – Brandi Carlile / Ruthie Foster
Aug. 2 – BADBADNOTGOOD / Charlotte Day Wilson
Aug. 3 – Noname / Topaz Jones / Jazze Belle
Music and Movie Series:
July 21 – Brimstone and Glory, with a live score by Wordless Music Orchestra, and an opening performance by Sonido Gallo Negro.
July 28 – Nausicaa of the Valley of the Wind, with an opening musical performance by Kaki King.
Benefit Concert Series:
June 13 -The Decemberists
June 14 – Vance Joy / Alice Merton
July 19 – Joe Russo's Almost Dead
June 20 – Grizzly Bear + Spoon
July 25 Courtney Barnett / Julien Baker / Vagabon
Aug. 7 – Good Vibes with Jason Mraz & Brett Dennen
Family Concert/Dance Series:
June 10 – Los Lobos (Family Concert)
June 28 – The Blues Project featuring Dorrance Dance with Toshi Reagon & BIGLovley
July 6 – Les Ballets Jazz de Montreal with Leonard Cohen's Dance Me