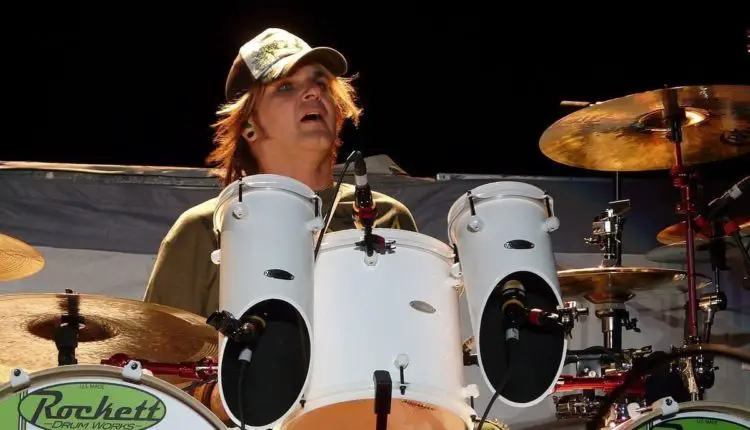 Poison drummer Rikki Rockett was recently interviewed by Tigman for Albany area rock station Q103. In the interview, Rockett talks about the possibility of new music with Poison, the Rock & Roll Hall of Fame, and how the band got its name.
When asked whether he feels Poison deserves a Hall of Fame nod:
I think we are, but I'm biased. [Laughs] Listen, honestly, I think the criteria for that is longevity, having lots of songs that have impacted people, which I think [we have] both of those things, and also a social impact. I think we have all three of those qualifications. So, really, I do. I think we should [go in there], for the sake of our genre.
Rockett was asked if he is open to the idea of making new music with the band, and if he thinks that venture could possibly happen. He responded:
There has been some talk. It's acting on it is always the key thing. [Laughs] I would love to do it. I've been wanting to do new stuff for quite a while. I'm always thinking about 'Okay, what would we do?' Throwing ideas out there and stuff like that. I hope, I really, really hope, that maybe in the fall that we could go in and at least cut a couple of songs. Even if it's not a whole record, we could get out there and do a couple of things.
Tigman was curious as to how Poison became the name of the band, Rockett replied:
Believe it or not, it was one of our road crew guys who spit it out. But it was with another name, like, it was 'POISON something' he said and we wrote it down and nixed all these other names and went back and said, 'What if it's just POISON and not 'POISON anything else'?' I forget what it was, what the extra word was that we threw in there. So we wound up shortening it to 'POISON' and went, 'You know what? No one else has done it.' And I love one-word band names. They're easy to remember.