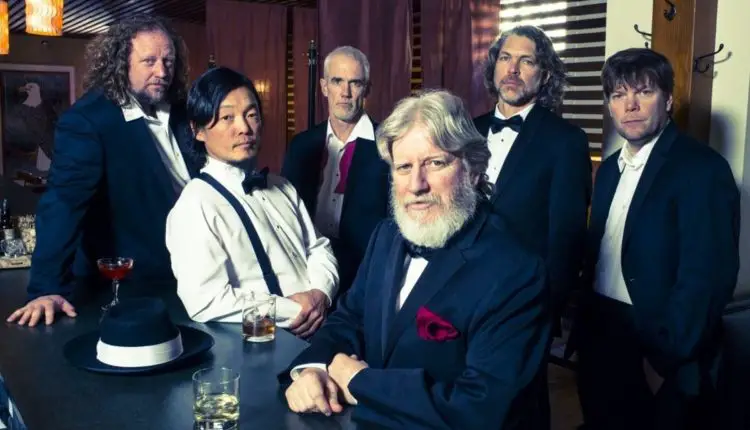 String Cheese Incident Hits the Festival Circuit, Red Rocks this Summer
The String Cheese Incident will head out on a summer tour of primarily festival stops kicking it off at Mountain Jam and concluding at Lockn'.
The String Cheese Incident will head out on their summer tour of festival stops beginning at Mountain Jam in Hunter June 16 to 18. From there, they play their Electric Forest festival in Rothbury, Michigan for two weekends June 22 to 25 and June 29 to July 2. The only stand-alone shows they will play are a two-night stand at Chastain Park in Atlanta July 7 and 8 and a three-night run at Red Rocks Amphitheatre in the home state of Colorado July 21 to 23. They head west in August for three west coast festivals – the Element Music Festival in Princeton, British Columbia Aug. 3 to 6; Summer Meltdown in Darrington, Washington Aug. 10 to 13; and Oregon Eclipse in Crook County, Oregon Aug. 17 to 23. They head back east for the 2017 Lockn' Festival in Arrington, Virginia Aug. 24 to 27.
The three Red Rocks shows mark the String Cheese Incident's 33rd through 35th headlining dates at the storied amphitheatre. In celebration, a limited number of tickets will be available for $33, $34 and $35. Opening for them are Jyemo Club on July 21, Analog Sun on July 22 and Grant Farm on July 23.
Tickets for the Chastain Park shows and the Red Rocks shows go on sale via SCI tickets tomorrow, Wednesday, March 1 at 11 a.m. MST. The general on sale date is Friday, March 3.