Last month, the jam scene's funk favorites, Lettuce, released a new EP, titled Mt. Crushmore. While still holding down their exclusivity and unique take on the genre, it is largely more background music than it is dance fuel like we've seen from full albums like Rage and Fly.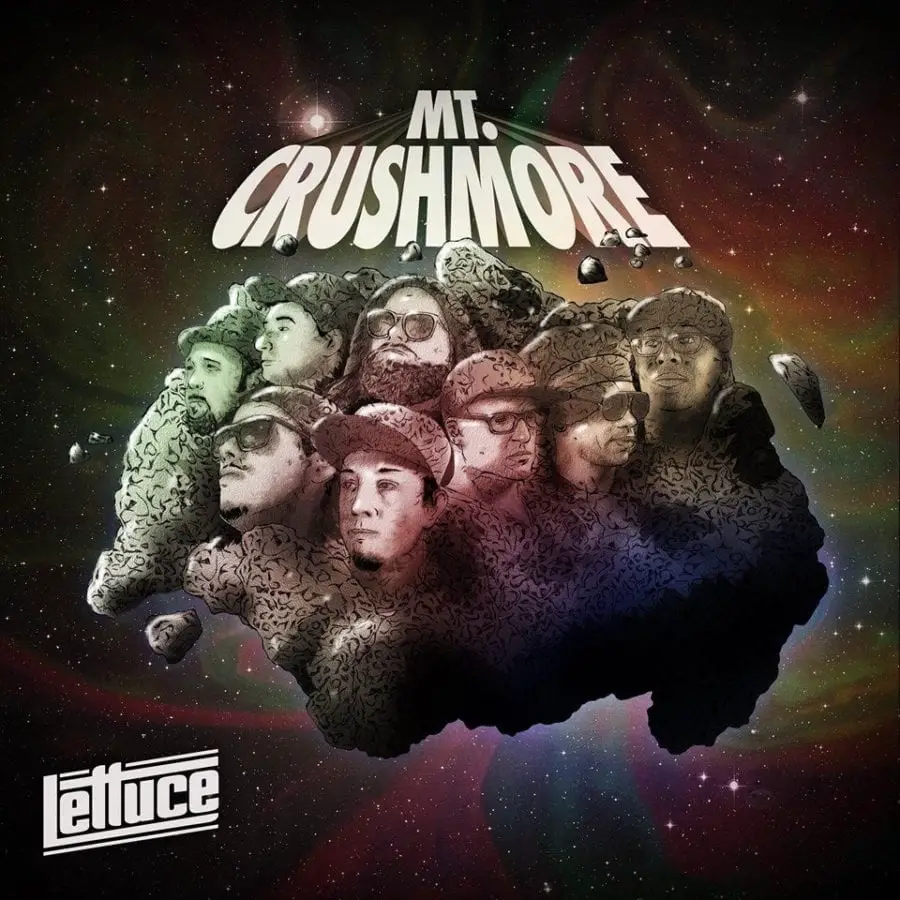 The likely reason for this is that the 7-track EP contains tracks that didn't make the cut for "Crush," (Crush…Mt. Crushmore…you get it). Although it's not to say these tracks are sub-par by any means. They still demonstrate the band's ability to lay down groovable tracks, but with perhaps a more hip-hop feel. Many of the tracks would add powerful, yet sophisticated instrumentals for a progressive lyricist.
Mt. Crushmore starts off with its title track and what is hands-down the most epic sounding piece to date. Adam Deitch's rhythmic drumming combined with Eric Bloom's authoritative trumpet alarm could be the soundtrack to a military march – if that army was ascending upon enemy territory on an alien planet. A choir of female vocals only adds to the celestial impression.
Other female vocals appear later in the album but with full-on lyrics, a feature that is atypical for Lettuce. "The Love You Left Behind" featuring Alecia Chakour is a nice mix of funk and gospel music to keep you interested.
The EP includes "'Lude, Pt. 5" and "'Lude, Pt. 6," two quick tracks that sound like intros or filler music. They are a continuation of the series that began on the previous album, "Crush."
In "116th St." Erick "Jesus" Coomes drops the signature Lettuce bass thud, the foundation and appeal of their sound. "Ransome" also brings the beloved funk, with a quick rhythm making it the dance tune of the EP.
Listeners should keep in mind that "Mt. Crushmore" is not an album, but an EP, short for "extended play." And that's exactly what it feels like – an extension of "Crush."  Absolutely worth a listen if you enjoy Lettuce, but would be largely underwhelming as a standalone album compared to the rest of their catalog.
Key Tracks: Mt. Crushmore, Ransome, The Love You Left Behind