Joey Pettinato is about to make the biggest deal of his life at 16-years-old.
Pettinato, known by his stage name of "JJ Savage", is about to sign his first contract with Overit Studios in Albany.
The contract with Overit states that the studio will pay for Pettinato's various expenses needed for things like recording, mixing and mastering.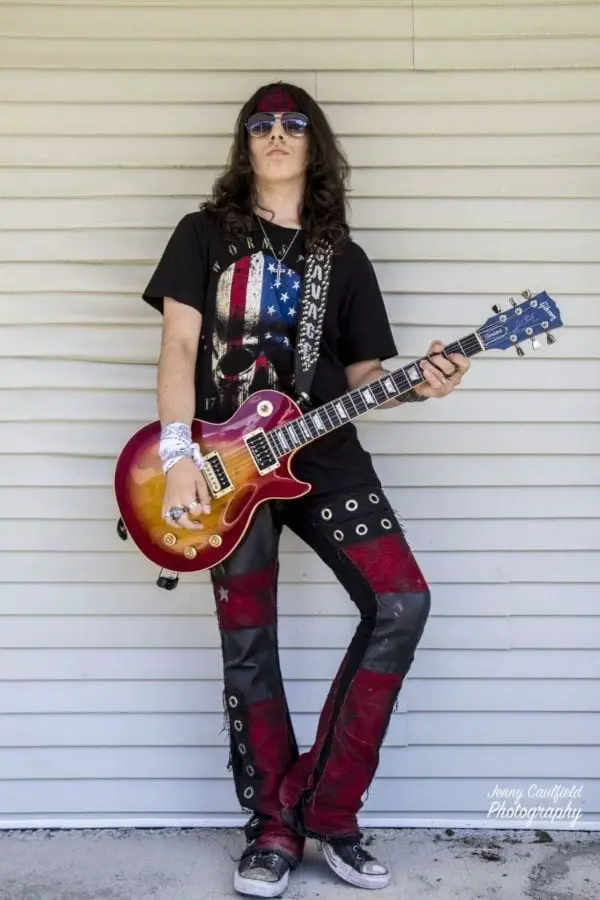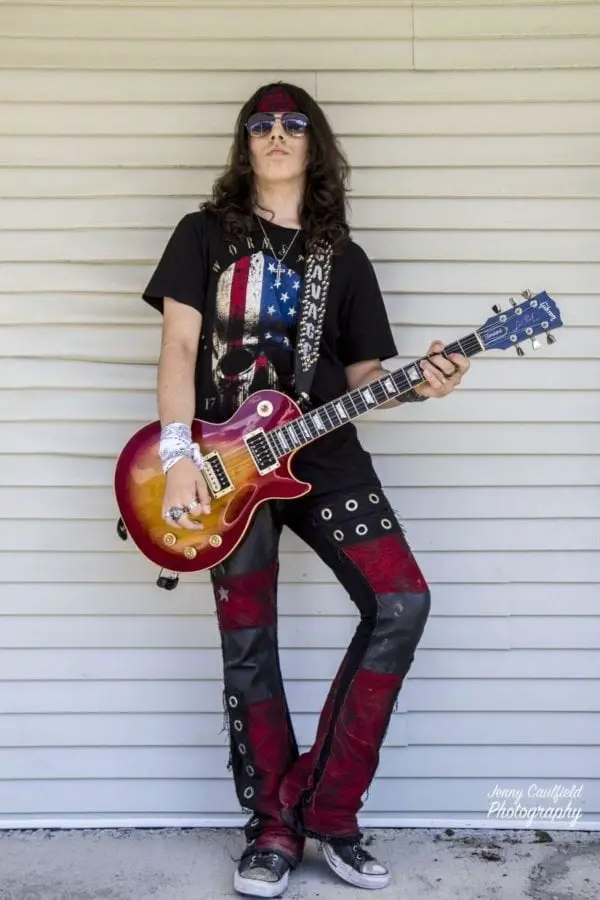 "I feel accomplished, I feel blessed, lucky and grateful," said Pettinato.
Since he was five-years-old, Pettinato has battled Tourette Syndrome. Despite taking medication, his tics are still recurrent, especially when he's nervous. "I take medication and it helps a little, but I get some tics especially when I am nervous," he said.
He doesn't battle Tourette Syndrome empty handed. Whenever Pettinato picks up his guitar, his symptoms disappear. "When I pick up the guitar, the music totally takes me over and I get no symptoms…it's amazing," said Pettinato.
This discovery did not only surprise Pettinato, but also his family. "My dad noticed [the lack of symptoms]. He sat and watched me play and the more he applauded, the more I played," he said.
A gift from his parents, Pettinato starting playing the guitar at ten-years-old. Loving the instrument, he immediately started taking guitar lessons. "I remember playing for hours," he said.
Pettinato recalls playing one hour per day when he got his first guitar. "After week two I couldn't put it down, I played every chance I got," he said. The first song Pettinato learned in it's entirety was, "Iron Man", by Black Sabbath.
Now 16-years-old, Pettinato plays music from home. Being bullied from other students for his tics, Pettinato left public school around sixth grade. He is currently homeschooled.
"I tried to go back in eighth grade which lasted one day, and then again in ninth grade. It lasted a few days, but the kids laughing and making fun of me was too much."
Although Pettinato has been out of public school for many years, he still is bullied. "I get laughed at by kids my age everywhere I go," he said.
The bullying Pettinato faced was difficult for him, but only fueled his passion for music. When he was 13-years-old, Pettinato wrote and recorded, "We Are The Brave", a song against bullying.
"I made 200 copies and gave them to anyone who wanted one free of change, and mailed them everywhere at people's request," he said. Pettinato was sold-out of his song in about two weeks, with the farthest recording being sent out to Vietnam.
"It's nice to know, and it makes me proud I spread the word about anti-bullying all over the world."
Through his success, Pettinato now has five endorsements from companies like Sinister Guitar Picks, Von York Guitar Strings and Intex Cables. Besides these, Pettinato was recently made a Gibson Artist.
This January, Pettinato attended the National Association of Music Merchants Convention in Anaheim, CA. After playing some guitars at a Gibson booth, he was approached by a Gibson representative who inquired about Pettinato becoming an official Gibson Artist.
"Behind a set of curtains they heard me play and wanted to talk to me the next day," he said. "On day two I went back, and the AR rep told me they wanted me on the Gibson team."
Spending most days playing the guitar, Pettinato started his first rock band, Savage Child, at 11-years-old. "We were together for about a year. We opened for local acts at Humpy's and the Fuller Roadhouse," he said.
Pettinato is currently a member of the rock bands Obsidian, Backlash and the John Morse Band. His band Obsidian performed last weekend at the Red Buddha Lounge in New Jersey and PJs in Mahopac, Putnam County.