Music festivals these days have a lot more to offer concertgoers besides music, and Carolina Rebellion is no different. With a lineup that is more star-studded than the Milky Way, headlining the event for metal heads will include the Scorpions, ZZ Top and  Lynyrd Skynyrd on Friday, Five Finger Death Punch, Shinedown and A Day To Remember on Saturday, and Disturbed, Rob Zombie and the Deftones closing the festival on Sunday.
In 2015, the festival sold out in advance with 80,ooo fans in attendance across the two-day event. The sixth annual Monster Energy-sponsored festival will kick off the weekend of May 6 to 8 at the Rock City Campgrounds, at the Rock City Motor Speedway in Concord, North Carolina.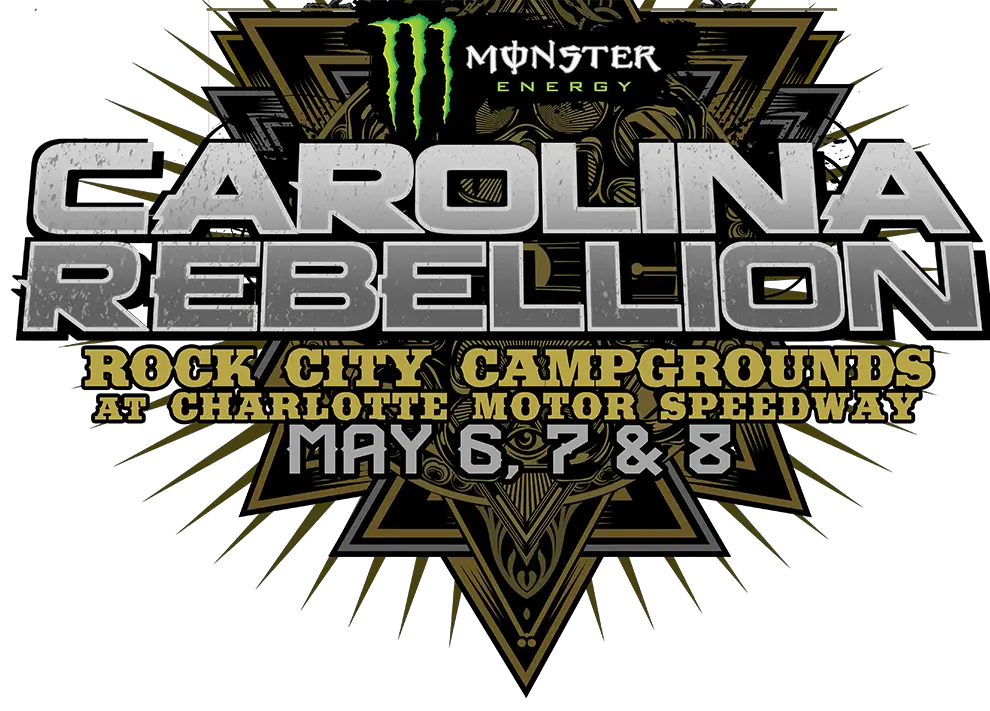 For the first time in its history, Carolina Rebellion has expanded to a three-day festival with artists playing on four separate stages. With more than 50 bands appearing in all, fans will also see an amazing mix of today and yesterday's best in rock music, including Alice Cooper, Bring Me The Horizon, Asking Alexandria, Lamb of God, Megadeth, Anthrax, Ghost, Sevendust, Bullet For My Valentine, Sixx: A.M., Collective Soul, 3 Doors Down, Pop Evil, Black Stone Cherry and many more. Fans will also see an expanded Pig Out BBQ Village that will feature Gourmet Man Food and various activities fans can venture into.
The BBQ Village will have its hands full having to feed an estimated 100,000 plus fans, and more than 50 bands and their crews at this year's event. With cuisine cultural to the region, helping feed festivalgoers and performers during the three-day stay will include Aporkalypse Now, Angry Bird Grill, Cheese Louise, Cravin' Cajun, Master Of Patties, Mac Attack, Porchetta, Queencity Q. and Ollie's Tots. Fans who have upgraded to VIP status will have access to exclusive food vendors in the VIP Lounge. Vendors there include Chicago Taste Authority, Island Noodles, Flip Flop Rob's BBQ, Pie Baby, Little Smoke and What's The Catch.
Besides watching your favorite bands perform and all the great gourmet foods that will be on hand, fans can also look forward to many other activities during their stay at Carolina Rebellion.
After a couple of rounds in the circle pit, fans can head over to the Monster Energy Viewing Deck and get recharged with some free samples of various Monster flavor energy drinks. While enjoying a quick refreshment, the Monster Energy viewing deck is one of the best seats in the house to catch all the action. A schedule will be posted in the area for various interactive artist experiences each day.
Entertainment retailers f.y.e. will offer festivalgoers a chance to buy music by all the bands appearing at the festival. f.y.e. will also host various ultimate fan and artist interactive experiences where fans can meet their favorite artist. Stay tuned for artist meet and greets and autograph signings.
Fans have the chance to get their hands on some of the top equipment in the industry that some of their favorite artists use on stage as the Music Experience makes its way to the Carolina Rebellion. The exhibit itself will feature guitars, amps, basses, drums, keyboards and various electronic gear that help make up the elements that are involved in making music in a professional band setting. The Music Experience will post times through social media sites Facebook and Instagram on autograph signings and artist interactions that will happen in the area throughout each day.
Zippo Encore will be on hand at the festival with a stockpile of Zippos for purchase including limited edition Carolina Rebellion themed lighters and many giveaways. Zippo encourages fans to bring their own personal Zippo over to the booth for a free refill or tuneup. Your personal Zippo could also be your ticket into some special experiences in the area, so don't forget it at home.
Fans 21 and over will have the privilege to take on even more festival experiences throughout the weekend provided by some of today's favorite distributors, with Bud Light supplying the beer for the three-day festival.
Jack Daniels will bring a "Taste Of Tennessee" to North Carolina. Fans can take a free tour the nation's oldest registered distillery from outside Jack Daniels Hollow. Concertgoers can see how whiskey drips slowly through charcoal and into the new oak barrels that are used to help mature the legendary whiskey. There will also be interactive engagements for fans as well.
Deep Eddy Vodka will be on hand to give fans another spirit option to consume. Fans can lounge in the vodka garden where Deep Eddy will serve some of their signature cocktails as the distillers have infused their vodkas with real fruit, and never use artificial flavors.
Jägermeister will serve cold shots at all bar locations and will feature for the first time at Carolina Rebellion the interactive Jägermeister Live Lounge.
Festivalgoers 21 and over who purchased VIP upgrades can head over to the Pabst 1844 Lounge for some ice-cold beers or the Jack Daniel's Old No. 7 Club for some cocktails. The VIP section will also include shaded seating areas, private bars, upgraded food vendors, direct view of the main stage, private restrooms, WiFi and charging stations.
Campground and hotel package ticket holders are invited to the Thursday night campground party that will feature a tribute to Rush by 2112. Something Clever will open the show. Doors open at 7 p.m., with music at 8 p.m.
All VIP, camping and hotel packages for this year's festival are sold out. General admission three-day, two-day and single-day tickets are still available. Download the free Monster Energy Carolina Rebellion mobile app to stay updated on festival information and band set times.
Carolina Rebellion is produced by Danny Wimmer Presents and AEG Live, along with support from sponsors Monster Energy, Bud Light, Jack Daniel's, The Music Experience, f.y.e., Zippo Encore, Jägermeister and Deep Eddy Vodka.