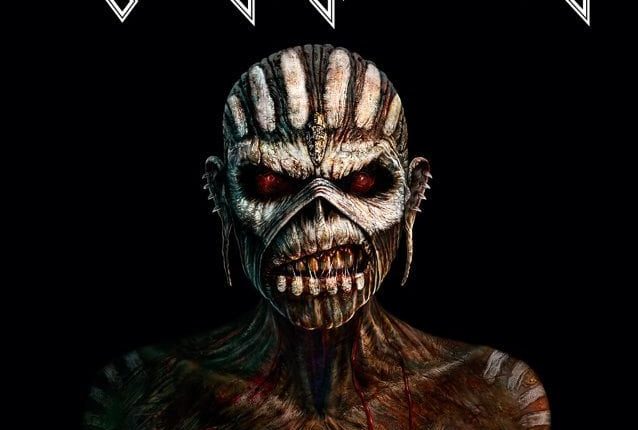 Iron Maiden World Tour to Land at MSG in 2016
Heavy metal legends Iron Maiden are set to put forth a British invasion in North America.
Maiden has announced the U.S. portion of their The Book Of Souls world tour, to hit America at the end of winter and through early spring of 2016. The tour will help support the band's 16th studio album The Book Of Souls. Canadian dates to be announced soon.
Pre-sale Maiden fan club tickets go on sale Oct.6, while tickets to the general public go on sale Oct.10.
Led by Iron Maiden bassist Steve Harris's son George, Harlow rockers The Raven Age will open shows as the special guest.
The boys usually fly in style across the globe, and this time will be no different when they head out on their brand-new custom Boeing 747 dubbed "Ed Force One," which will bring Maiden back to some cities for the first time in more than 20 years.
Madison Square Garden will be the only landing strip for New Yorkers to get their chance to see the metal icons; they'll play the arena on Wednesday, March 30. The very limited touring cycle will only travel through nine U.S cities in all, starting Feb. 24 at the BB&T Center in Ft. Lauderdale, Florida. The tour will run out of jet fuel on Apr. 15 at The Forum in L.A.
Bruce Dickinson stated that the band couldn't wait to get back on tour. Maiden thrives on touring, and getting out to the fans is what he said the band enjoys most.
When talking about the upcoming tour, Dickinson stated:
On previous Ed Force One tours, we only had time to play New York, L.A. and Florida. For the world tour next year, we've made more time in order to take Ed Force One to our fans in many more parts of the country, like Tulsa where we haven't played since 1987 on the 'Somewhere In Time' tour and Tacoma, where we haven't played in 15 years, along with Vegas, Detroit, Chicago and Denver too this time round.
When talking about the setlist and visuals for the tour:
We haven't decided on the set list as yet and won't until we start rehearsing, but we really look forward to playing a number of new songs live, especially as the recording was so much live. However, as it's been a while since we saw you all, I am sure we will include plenty of older fan favorites too. I think the fans will be delighted by what we have in mind. We are also in the middle of creating the new show, and rest assured we are working hard to bring you all something spectacular, something with a lot of heart!!! You certainly deserve it for your patience.
The Book Of Souls Touring Cycle:
02-24-2016 – BB&T Center – Ft. Lauderdale, FL
02-26-2016 – BOK Center – Tulsa, OK
02-28-2016 – Mandalay Bay Events Center – Las Vegas, NV
03-30-2016 – Madison Square Garden – New York, NY
04-05-2016 – Palace Of Auburn Hills  – Detroit, MI
04-06-2016 – United Center – Chicago, IL
04-11-2016 – Tacoma Dome – Tacoma WA
04-13-2016 – Pepsi Center – Denver, CO
04-15-2016 – The Forum – Los Angeles, CA