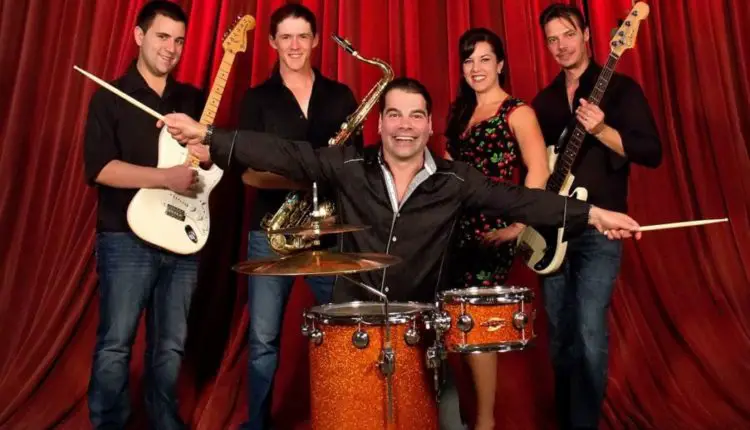 From July 14 to Aug. 11, the town of Menands will host a summer
concert series on Tuesday nights at 6 p.m. The concerts, hosted by the Menands Fire Company, will take place at Ganser-Smith Memorial Park. The fire department will provide food and beverages available for purchase at the park.
Full Concert Schedule
July 14 – NY Players, New York's dance party experts, , an entertainment powerhouse with a focus on corporate and private events, nightclubs, concerts and festivals.
July 21 – Joey Pucci and the American Longboards,  a high-energy tribute to American rock 'n roll featuring music of the '50s, '60s, and '70s and covering artists like Peggy Lee, Nancy Sinatra, Eddie Cochran, along with an unbelievable drum-driven era featuring; The Ventures, The Safaris, Dick Dale, The Beach boys, and many, many more.
July 28 – Hair of the Dog, a band originally formed as an acoustic trio in 1993 that has become one of the world's foremost Celtic rock bands, with 10 wildly popular CDs
Aug. 4 – The Oldies Show, bringing back those wonderful memories from the '50s and '60s, will have you dancing to the tunes of all your favorite artists with three dynamic singers backed by a rockin' rhythm section and horns.
Aug. 11 – Code Blue, a classic and modern rock cover band based in Albany. Taking advantage of their range in ages, Code Blue features rock songs that span the decades from the '60s to the present – take all your favorites songs (popular and obscure), put them on your iPod, and set it to shuffle.
Last year's series had a similar lineup, and this year's promises plenty of summer fun for the whole family.