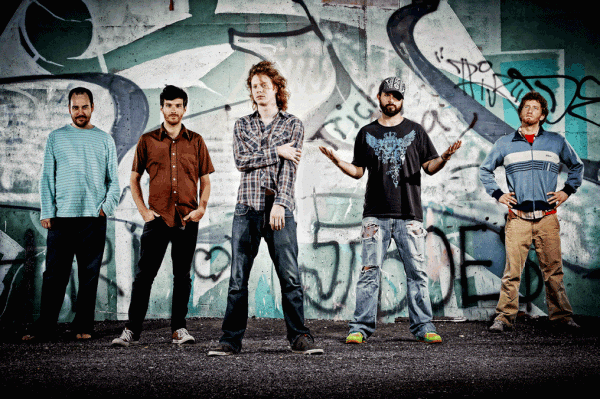 Due to weather, the Heavy Pets show has been cancelled per Buffalo Iron Works. Almost every major road into the city has been closed since yesterday and with no letting up tonight's show is unfortunately cancelled. The venue tried to sort things out and reschedule however was unable to do so. Tickets can be refunded via Ticketfly or email the box office at boxoffice@buffaloironworks.com. Keep your receipt –  Buffalo Iron Works is offering admission to any future event with it. We are sure we will see The Heavy Pets return one day, possibly during a nicer climate time.
The Heavy Pets come into a snow buried city of Buffalo tonight. Hailing from sunny Florida, the band will be in for quite the punch of weather as Buffalo received its first storm of the year producing snow falls north of two feet. There are some things that keep the locals from leaving their warm homes but this will not be one of them. The Heavy Pets will be keeping it nice and toasty at the freshest new venue, Buffalo Iron Works, producing intense jams with jazz and reggae infused rock and roll.
The Heavy Pets have been in the music scene since 2005 and have played some of the biggest music festivals such as Bonnaroo, All Good, Summer Camp and Gathering of the Vibes to name a few. The band has also had several albums under their belts and with frequent play on Sirius Jam On they are truly a band you want to make some time to see.
Special guest Skypilot will be opening the show. The Buffalo based band has played several shows in the area and is growing at a tremendous pace since this summer. You will want to make it out early enough to catch this group as there only getting better with every show and wont be long till they are headlining their own shows.
Tickets can be purchased through Ticketfly or at Terrapin Station  . Doors- 7pm, Show 9pm   Tickets are $8 in advance and $10 at the door.