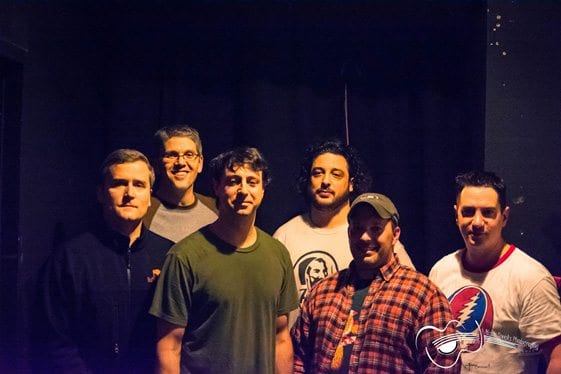 Hot off of "The Wolf of Wall Street," Martin Scorese, known for his award winning directing, screen writing, and producer, announced he was going to start working on a Grateful Dead documentary as an executive producer.
The surviving members of The Dead have given Scorese the green light to film this documentary (title TBD) to coincide with the 50th anniversary of the band's founding.
Amir Bar-Lev, known for his documentaries such as "Happy Valley" and "The Tillman Story" is slated to direct the movie.
The band has released the following statement via CBSNews.com:
"Millions of stories have been told about the Grateful Dead over the years. With our 50th Anniversary coming up, we thought it might just be time to tell one ourselves and Amir is the perfect guy to help us do it, needless to say, we are humbled to be collaborating with Martin Scorsese."
Scorese added: "The Grateful Dead were more than just a band. They were their own planet, populated by millions of devoted fans. I'm very happy that this picture is being made and proud to be involved."
Well known as the "Godfathers of Jam Bands," The Grateful Dead were also ranked 57th in The Greatest Artists of all Time by Rolling Stone magazine and were inducted into the Rock and Roll Hall of Fame in 1994. And in 2011, their Barton Hall Concert at Cornell University from 1977 was added to the Library of Congress's National Recording Registry. To date, The Grateful Dead have sold more than 35 million albums worldwide.