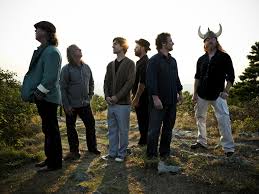 Railroad Earth Makes a Stop At The Town Ballroom Tonight
Railroad Earth returns to Buffalo on Wednesday, February 12th. RRE is coming off their latest album release this past January with Last Of The Outlaws. This marks the seventh album from RRE and should spark some real nice shows that will continue through out the winter. RRE cannot be summed up in one particular genre, as they perform unique bluegrass and often times pure folk-infused Rock n Roll.
Tickets can be purchased through The Town Ballroom. and cost  $24 day of show. Doors open at 7pm.