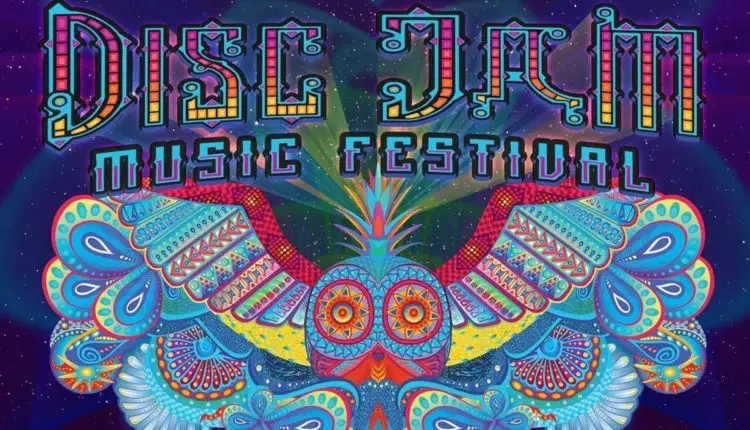 Next week, all walks of festival life will be welcomed into the pineapple ridden, lush meadows of Stephentown, NY–the stomping grounds for Disc Jam 2017, just as it has been for the last two years.
For the last seven years, jam, electronic and funk fans have flocked to the Northeast to enjoy a smaller-scale celebration of music, and this year it's from June 8-11 at Gardner's Farm. That's not to say it's small when it comes to heart. Disc Jam has gathered exponentially growing festival goers each year in operation, whether it took place in its starting location of Massachusetts or where it sits now, just 40 minutes from New York's state capital.
Nestled in an cozy location just over the border of Massachusetts and its original festival grounds, Disc Jam is easily accessible and hours away from larger cities like Albany, NYC, Hartford, Providence and Boston. The Northeast can effortlessly swarm to a flat, perfectly sized area to catch their favorite musicians across four stages, all while staying in close quarters to camp sites, vendors, artists and the side-by-side main stages. Remaining a tight-knit event with around 4,000 attendees last year, Tony Scavone's festival still brings a larger-than-life mentality to the forefront of its stages. Along with booking popular acts in the scene, he crafts unique daily lineups with late night sets, silent discos and mesmerizing moves provided the talented flow tribe, helping you get into a groove of your own.
This year, be on the lookout for a number of New York groups coming from all corners of the Empire State. By now, we all know not to miss the heavy hitters like Brooklynites Turkuaz, NYC trio Consider the Source and Oyster Bay's TAUK. Be sure to lend your time to catching Giant Guerilla Dub Squad, Aqueous, Teddy Midnight, The Other Brothers, Chromatropic and Sophistafunk as well as the Capital Region's own Mister F, Lord Electro, Wild Adriatic and Formula 5, who now comfortably hold their own in the middle of the jam pack. Before you know it, these are the names that could one day headline Disc Jam and your other favorite summer fests–jump in on the early stages of their careers and enjoy the journey from day one.
Last year's highlights included a Radiohead set by Consider the Source and fans can expect big talent from the enlightening, NYC based trio again with two sets– one being a two hour acoustic set from 2:00am-4:00am. SO if you happened to be passed out in your tent, hooping fearlessly into the night or checking out the cows on site, you have a chance to redeem yourself and see the magic that is Consider the Source after hours.
Remaining a faithful headliner, Dopapod has topped the bill each year since the fest's birth. Fans only have one complaint: they're not playing two sets. Although it's something they've done on past bills, the Boston-born quartet will instead jet over to Colorado for a gig the very next day, which can only lead one to imagine what stops they'll pull out for Dopafans in Stephentown.
On the bill for the second time, Pink Talking Fish brings their tantalizing Pink Floyd, Talking Heads and Phish covers to the Disc Jam stage. The multi-talented group has gained such expedient notoriety over the years; they rank among the best cover bands in the scene. In 2016, an impromptu "bachelor party" for keyboardist Richard James broke out with Hayley Jane leading a band of ladies on stage, appropriately dancing to "White Wedding" and circling him with dance moves and leopard print garments. Both James and Hayley Jane, who recently signed on to be managed by PTF's Eric Gould, will be back this year with their respective bands, ready to surprise audiences with hidden tricks up their sleeves.
If it's your first fest of the year, you may want to take this week to dig out and wash your cooler that I can only bet smells like last summer's festivities. Round up the troops and pre-game with the Spotify playlist below. Disc Jam starts in one week!
Check out daily schedules, vendors, parking information and more here.